With the increased business activities worldwide, we often need to talk to do conference calls. I have been doing conference calls for the Krishna World Wide team members in various countries – scheduled and adhoc, both.
I thought sharing those experiences and some of the services I enjoy using for my business might be useful in case you are exploring good conference services that are also FREE!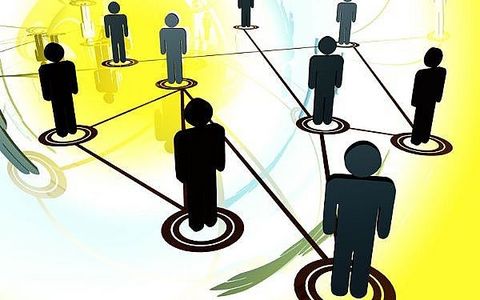 So here are some Free Conference Call Services I have personally used and therefore, I would like to recommend in case you are looking for some:
For FREE Conferences within United States
I use this service and have good feedback from my other business associates who enjoy this service. This service is web based, full features free service with recording facility availble for the duration of the call. The only thing to note here is, they do not give a Toll Free number to join the conference. But that doesn't bother us much because most service providers today are giving free long distance calling minutes.
I personally have not used this service so far, but heard from a few friends that it is a very simple and easy going service. They do not need any scheduling. Just dial the number and get into the call whenever you need. The only limitation you have here is – you can only talk upto 2 hours. So, use this service when you know your calls will end in less than 2 hours.
Rondee is a new service provider in this space I came across very recently and they are another awesome choice for team conference calling. The beauty of Rondee is that, if you schedule a call, you have minimal email exchange needed. As a meeting coordinator, you simply select a start time and enter email addresses of participants and schedule the call.
At your scheduled conference call time, each user will enters a unique pin number to join the call. So, identifying who joined and who didn't, becomes very easy. There's also an option to host impromptu meetings, for which call participants receive the same code and can set up meetings using that number at any time.
Rondee provides the feature to record the call and make it available for download for absolutely no charge. It allows upto 50 participants in the conference calls for free. For more, you need to contact them.
For FREE Conferences Involving International Countries
This is the only free conferencing service that I found reliable and really free for doing conference calls involving people from countries such as US, Australia and UK . There are other websites that make claims, but I have not found any better free conferencing service than this so far. You may want to try them if you need to do international conference calls. United Conferencing supports upto 30 countries.
This is another good service I have experience with while doing conference calls in the United States and in Canada. Their services are similar to the freeconference.com.
However, one additional feature they have is, they also provide FREE WEB CONFERENCING facility so it is handy while doing webinars or screen sharing sessions. Because of this feature, they are one of the most popular conference services in the united states and a handful of international countries including Pakistan where they recently opened.
For FREE Conferences in India
This is the most commonly used free conferencing service in India. It is not very clean – every caller has to listen to bunch of advertizements before getting into the call. But since it's free, a lot of people use it though they also provide premium services where you can get rid of the advertizements if you go premium. You may try them if you are looking for a free service for India.
Question: Do you know any other service that you are happy about? Would you care to share here in the comments?