Do you have ambitious dreams of growth for your business but a tight marketing budget? If you are that situation, you aren't alone. A lot of small business owners face this challenge. The good news however is – there are a few awesome and proven low budget techniques that can put your marketing efforts on the fast track of growth.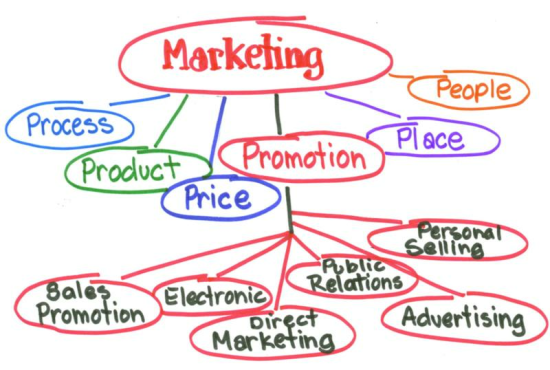 Here are five powerful and proven marketing tactics for you:
1. Customer Reward Programs
Since it may cost as much as five times more to get a new customer than to retain an old one,
customer reward programs are the best lower-cost option. You should create and consistently promote a loyalty program that rewards a new customer and then incentivises customer loyalty.
At the Krishna World Wide, we have partnered with some of the best gift incentive programs in the country to facilate this to our business clients. We provide an absolute turn-key program that takes away the back breaking pain of incentivising your customers, employees, vendors and generate quality referrals for our clients.
2. Opt-in E-mail Campaigns.
E-mail is still the best high-return tool to enhance customer relationships and increase sales. The key to the e-mail marketing
is to communicate to a list of members who have agreed to receive e-mail from you or your business on a regular basis. If you are a small business, there are autoresponder services available that can absolutely automate your e-mail campaigns.
For our Krishna World Wide business customers, we use Aweber Email Marketing as our e-mail marketing tool. We have been extremely happy with the service and help our clients setup and execute their marketing campaigns effectively using this same service. We found this to be one of the most effective strategies of repeat business.
3. Brand Reputation and Advertizement Online.
The majority of consumers do their online research before making a purchase. They mostly know what they want. They are just
looking for the right place to purchase. Online advertisement services such as Google, Yahoo and other similar service providers offer advertisement opportunities that
can drive traffic to your website or online store. If you don't have your own website and blog, get it created today. People who don't have a business have a website.
For you as a business owner, not having a website can be fatal to your future.
Keeping this need in mind, at Krishna World Wide, we provide website and blog development services for our customers. We also give brand management consulting and services for our clients. You may want to check us out!
4. Social Media Marketing.
Word-of-mouth, also known as referral marketing is often the most desirable form of marketing that has proven it's worth over years.
To get people talking, your online presence and utilization of social media campaigns becomes vital.
Your online brand repuration, combined with social media marketing can be absolutely powerful tool in your hand that is also the most low-cost
option.
Getting an impressive Facebook Fan page and engaging your audience, having a following on Twitter increases your social influence.
Using customer testimonials and using it to your marketing advantage on social media can be a killer marketing technique many businesses benefit from today.
We understand the need and at the Krishna World Wide, therefore, we provide social media consulting services to empower our customers to build their brand and manage it using social media campaigns.
5. Marketing Partnerships.
It often pays to partner with another brand that targets the same audience. For example, if you have a personal trainer, you could partner with local sports nutritional distributing companies to market your services.
These are some of the marketing techniques that have proven to be very cost effective powerful for business growth. If you have not done any of these yet, may be it's time to start now. There can not be a better time than now to start!
Question:
What other marketing tools and techniques have proven to be cost effective and poweful for your business? Would you share your experience as a comment below?