Many people find that setting up a website is complex task. It can be a little intimidating especially if you don't have experience with web technologies. Another option is to hire an expert. But, sometimes, your budget may not allow you to hire somebody to get your WordPress hosting, installation to get your blog set up.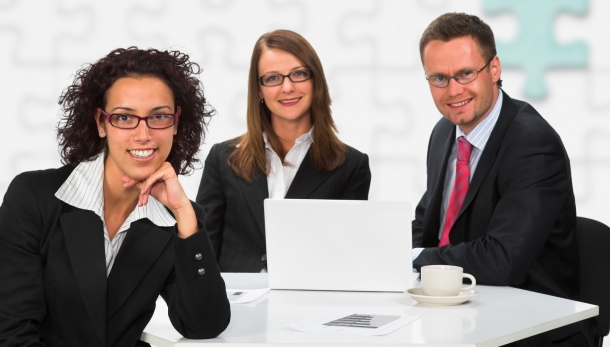 If you have known me for a while, you now understand the importance of having a website. I have spent years helping my clients build a strong and profitable brand identity. And having a website, is a must for anyone wanting to do anything about their branding.
Many others those who want start a good professional, world-class website, continue to ask (or wonder) how to setup a self-hosted website. The question is obvious and indicates that many people get intimidated with this task.
Why WordPress As Your CMS
WordPress is known as the beloved method of setting up not just blogs, but full-fledged commercial websites too in the internet community today. Therefore, I recommend setting up your website using WordPress.
If you want to investigate why WordPress should be your choice, then go ahead and read this article where I've explained how to choose the best blogging platform.
The task of setting up a self-hosted website that may reflect your personal brand identity correctly can be overwhelming.
If you are in the beginners category, this may be the biggest obstacle for you to overcome. Setting up WordPress and then your website and blog may be the place where you are stuck at the moment. Don't worry, this seems to be a common roadblock for many people (and it was my stumbling block as well a few years ago).
I have helped several of my friends and readers setup their websites. But the number of people who need this type of help is consistently increasing. Everyday people ask qustions in this regard with very little variations.
So, with the help of my team of experts at the Krishna World Wide Team, I have decided to launch a program to help you Setup Your Self-Hosted WordPress Website For FREE.
As part of this program, we are going to help you take care of the following website setup tasks at absolutely no cost to you:
Set up hosting for your website on your hosting account.

Install the latest version of WordPress and setup your basic website/blog.

Make key SEO tweaks to your WordPress website.

Install some key plugins that we think are important and helpful to your website.

Answer your questions, recommend next steps to help you take control of your new website
You will get all these things done for you. We will do all these for absolutely FREE if you choose to setup your self-hosted WordPress website under this program!
How To Avail This WordPress Hosting Setup Offer?
What you need to do to avail this offer is, buy your hosting package with one of the hosting service providers we recommend through our affiliate links. When you do so, we will get paid a commission for the referral and you will get a solid web host with fully functioning and optimized WordPress blog FREE of charge.
How To Get Started?
If you are ready to grab this opportunity, here are the steps you need to follow:
1. Get Your Domain Registered
Get your domain registered through the largest domain registrar in the world, GoDaddy.Com (Use this link for your purchase).
Normally the cost of a domain is about $10 per year, but if your purchase is for longer periods, GoDaddy gives extra discounts and it you can bring the price down significantly. Normally we recommend doing your domain purchase at least for 3 years as it also helps your domain's credibility.
If you already have a domain registered, you can skip this step and move onto the next step.
2. Get Your Website Hosting Account
Now, you need to purchase a hosting account with one of the trusted website hosting service providers I recommend.
I have partnered with following trusted and most widely used WordPress website hosting companies. That means, if you want to avail our website service at no charge to you, you need to host your website with one of our partner companies listed below.
If you need help in deciding which service is good for you, I can help you choose based on your needs. Contact me through the comments section. Or, you can also reach me on Google+ or Twitter if you have any questions.
Bluehost is WordPress recommended world's most popular shared hosting service. I recommend that you check them out first.

3. Get In Toch With Us To Get Started
If you have any questions while purchasing your domain or hosting account, if you need any help, please feel free to use my Contact Us page .
Now, if you are ready with your domain and the hosting package as discussed above, get in touch with us either using Contact Us page, or send an email and we will get the work started for you.
When Your Website Is Live And Ready
My team will need to access to your hosting account for installing WordPress, important plugins and setting up your website. Once we have the details, you will have your ready website in 4 to 6 business days.
Once the work is complete, we will send you the details to you by email and then, we recommend that you change your passwords immediately.
Note: Please keep in mind that we are only offering to setup WordPress and a basic WordPress website. This is just to help you get the infrastructure in place to start blogging. Any advance layout changes, customizations or design enhancements are the services you will need to pay for (if you need us to do that).
Have Questions?
If you have any quick questions or clarifications about this offering, domain or hosting package purchase, please ask in the comments section.