How many times have your face-to-face conversations been interrupted by a phone call? Sometimes the call would have gone so long that you probably never got a chance to get back to your original conversation.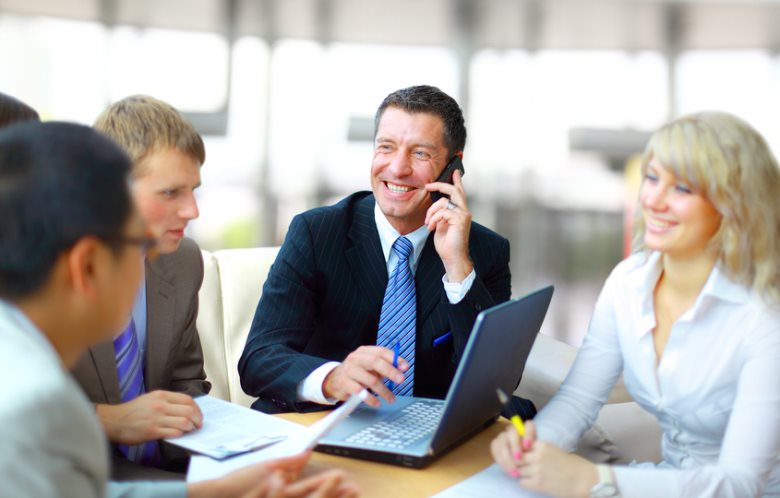 Has it happened to you that you are talking to someone and they get a call which destroys your conversation instantly because they go ahead with the call?
How many times have you taken such a call while you are still in the middle of a face-to-face conversation?
It's Frustrating, Their Phone Keeps Ringing
A friend recently shared his story of being in such a situation and how he dealt with it. And I want to share this with you today. It was a very interesting story.
So, he works for a large steel manufacturing company where there was an accident which took the lives of a couple of workers at one of their plants.
He was given the responsibility to research the causes of the accident and produce a detailed report with his recommendations for avoiding such a situation in the future.
He worked hard, did his research on the accident and prepared his final report to present to his manager within the week. He then proceeded to present this report and luckily his manager was available in his cabin. So, he got an immediate entry.
He spread the report on his manager's table and started to explain.
Two minutes into the presentation, the manager got a call which he took and kept talking for 15 minutes. At the end of the call, the manager apologized and requested him to continue with the presentation
Another 3-4 minutes and the manager got another call which he took again and he was again on that call for about 15 minutes. Same thing, an apology and request to proceed further.
When the third call came again shortly, my friend knew that it wasn't going to work and he couldn't do much because he was in front of his boss, right?
So my friend signaled his manager (who was still on the call) that he was going to be back in 5 minutes and he came out of the cabin.
But, You Can Get Creative Too!
But my friend didn't come out to go back. Instead, he had another interesting plan in his mind.
He watched his boss talk on that call from a distance and as soon as he saw his boss keep the cellphone down, he called on that cellphone.
His boss picked up and then my friend said, "I am in my office right now and if you still have a few minutes, can we discuss my report while we are still on this call?"
The manager agreed and they spent the next 45 minutes discussing the presentation in depth.
The moral of the story is, something that couldn't happen face-to-face did happen on the phone because my friend understood that a phone call was more important to the manager, so he did what was necessary to get the job done!
Later, the manager met in the cafeteria and admired my friend for his creativity and thanked him for doing that.
What Can We Learn From This Story?
There are a couple of lessons to be learnt from this story and I am only talking about what I learnt:
Being on the phone while sitting across with someone face-to-face is ethically wrong unless the phone call represents an emergency. It is disrespectful and a violation of the golden rule. For more on etiquette, check out my post about rules of etiquette.

If you have someone in your life like the manager in the story above, instead of trying to change them or fighting with them over it, get creative and adapt to their style. Be smart about dealing with them.
How About Your Thoughts?
I will love to know what are your some of the thoughts about what else can we learn from this story? Do you have a story of being in a situation (on either side of the story)? Will you care to share it with us?
I look forward to your thoughts in the comments below. Thank you kindly!