Personal Branding is not a term most probably you are unaware of anymore. Chances are, you are already working hard to build your brand identity in the marketplace.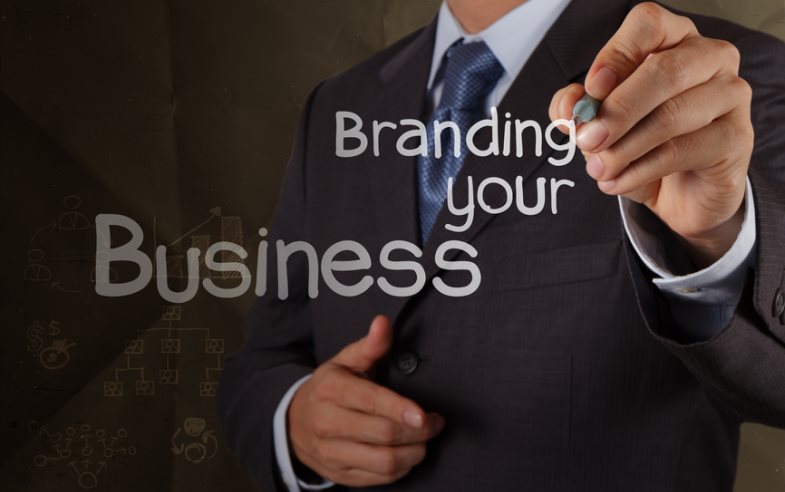 I thought of writing about this again today because I see a lot of people doing too many things going in all directions in an effort to build a personal brand probably because they still don't understand what it really means.
So, let's talk about it!
What Is A Personal Brand?
When you think of Steve Jobs, what comes to your mind? Most probably, the logo of Apple? Probably iPhone, iPad and Mac?
When you hear the word "Starbucks" what comes to your mind? Undoubtedly, coffee?
When you hear Warren Buffet's name anywhere, what comes to your mind? I would think the thought of Stock Market, investment etc.?
Now, that is what a personal branding's goal is. These brand names have associated themselves strongly with one particular thing of value, right?
So, what is the one thing you want to be known for? What is the goal of your branding efforts? Have you identified that for yourself and your business? What do people think of when they hear your brand name?
Why Build A Personal Brand Online?
Everybody wants to be remembered for something and that is a good reason for personal branding. But why do we talk about brand building online?
Well, the reasons are pretty straight forward.
Most of us spend most of our time online these days. We do shopping online, banking online, customer service online, talking to friends, blogging, relationship building, finding jobs and the list goes on.
We review products, check people's background, reputation of a company and research to find answers for all our problems online often.
If so much is going on online, doesn't it make sense for you and me as entrepreneurs to be out there and build our brand identity? Doesn't it make sense to build your personal brand in such a way that when I come across your name anywhere on the web, I can immediately associate you with something that you are good at and known for?
You Need To Know Your Strengths
A strong personal brand is a result of your reputation, trustworthiness, and your ability to execute precisely what you promise.
For example, imagine some of the areas where you might want to build your personal brand around:
You might want to build your personal brand around being a helpful person.

You may want to build your personal brand around being a great networker.

You may want to build your personal brand around being a person with great sales skills.

You may want to build your personal brand around being a life coach.

You may want to build your personal brand around being a techie.
…and so on.
These are just a few tips to get your creative juices flowing. You may want to evaluate if you really have identified what you want to be known for, and that begins with you knowing your strengths.
Once you know your strengths, the personal branding efforts you put will be in the direction of making your brand name stand out from other similar products and services. The goal of personal branding is to make you stand out, isn't it?
Important Things About Personal Branding
First of all you need to know that you can't fake your personal brand. Your brand needs to be genuine and that means you need to be yourself.
If you try to be someone you are really not, it will quickly become apparent and then it will hurt you more than it will benefit you. You want to be careful. People who have built big brand names such as Robert Kiyosaki, Neil Patel, Derek Halpern, Robin Sharma or Michael Hyatt are same people offline as they are online. They have integrity in their brand name and so their brand identities flourish day after day.
If you choose to create a brand identity or an entity rather than your own name, it's okay. Just make sure that you know why you are doing that and what are your long term plans behind such a strategy.
Many people choose to build a big brand image online as a company name while keeping themselves hidden underneath. And there is nothing wrong with that approach because they have their reasons for doing it that way. You make your decision based on your strategy.
How To Go About Personal Branding
There is not one thing that you can do to build a strong personal brand for yourself and your enterprise. It is a mix of various simple things along with an excellent delivery of what you promise to deliver as a brand name.
To give you an idea on some of the simple things you can do consistently to start strengthening your brand identity, here are a list of activities I am going to suggest you should pay close attention to:
Are You Actively Listening?
Are you monitoring any mention of your name on Google, Digg, Twitter, Technorati (if you are a blogger) etc.?

If you get a notification that you were mentioned somewhere, are you responding appropriately? Are you engaging with the people who are talking about you?

Are you listening to what thought leaders in your niche are doing? If you are, then you may pick up a few ideas from them and apply in your business. I repeat, go by what they do, not what they say. That means you need to listen with eyes open.
How Impressive Is Your Home On The Internet?
Your home on the internet is your blog/website. Do you have one? Especially as an entrepreneur, you definitely need one. Visit this page for more information on this topic.
Does your website/blog give a positive impression about yourself and your business?

Do you have your "About" page that talks about who you are, what you do in a way that you would like to be seen?

Have you integrated your social media profiles with your website for people to connect with you and interact with you on social networks like Twitter, Facebook, Google+ etc.?

Have you enabled commenting on your blog and do you encourage people to share their thoughts with you about the topics you talk about?

Are you paying attention to the fonts and colors on you website/blog? Is it easily readable and eye friendly?

Does your website load appropriately? What it tells your visitor is, you value their time. Remember, nobody is going to wait for minutes for your website to load. For example, check your website's loading speed at pingdom tools.

Is your website/blog searchable with Google/Bing? That means, have you done the basic SEO work for your website pages? This is how you are going to get visitors to your website, isn't it?
Have Strong Presence On Social Media
I touched on this a bit in the section above already. People need a way to get to know you, to connect with you in a less informal environment. Social media networks are a great way to facilitate that.
As an entrepreneur, it is almost a need that you have accounts on social networks and other social media platforms. If you think it's only for college kids, you are missing out big time. In fact, if you don't have a presence on some of these social networks, you almost give the impression that you don't know how to market your business.
Here are a few handful of social networks and other social media platforms where I recommend that you create accounts and stay active at a few that you find the most appealing for you and your business:
Use Every Opportunity To Promote Your Blog
I already suggested that you link your social profiles with your blog. But it is equally critical that all your social media profiles also point back to your blog/website.
Your blog/website is your home on the internet and no matter where else you go on the internet, people who meet you there, should know where your home is. For that, here is what I recommend:
Make sure your Facebook/Twitter/LinkedIn/Pinterest/Google+ etc. all of the profiles have a link to your blog/website promptly displayed.

Make sure your blog posts (if you blog) are syndicated on your social media profiles regularly (do not over promote but definitely syndicate).

Make sure your emails have an email signature and that contains the URL of your blog/website listed.

Have your business cards professionally designed and get your website/blog URLs listed there promptly.

Get an email address with your domain name (if you don't have it yet) and use it in every business communication.
Participate In Online Conversations
Branding is also an aspect where third party credibility goes a long way. That means, you need to have other bloggers, other entrepreneurs engaging with you on social media and on your websites and wherever appropriate. For that to happen, you need to put some efforts in that direction and here are a few tips:
Identify 30 to 40 influential bloggers and online entrepreneurs in your niche and start to comment regularly at their blogs. The more valuable your comments, the more it reflects on your ability and your character and the more they will be willing to engage with you eventually.

Listen to conversations those people are engaging on social media and participate in the conversations appropriately, be very constructive and helpful.

When you are engaging in discussions, conversations, answering questions in forums and commenting on other people's blogs, remember it's not about you. Be humble, be helpful and don't be in the habit of promoting yourself in such situations. Just participate to add value selflessly.

To engage others with you on your blog posts, ask questions towards the end of your blog posts. This gives your readers an opportunity to answer your questions and connect with you easily.

If you are using a quote, an image you have taken from somewhere, give due credit to the person. It helps build your brand as a person of integrity and you know how important that is, right?
Build A Strong Community
When you are in business for yourself, you are obviously looking for customers and you want to be in the marketplace for that purpose.
However, the purpose of your personal brand is to build third-party credibility for yourself and that happens when you build a strong community which helps you market yourself in the marketplace.
Where I am going with this is, your community is not the marketplace (although you may get a few community members who love to become your customers and when that happens, you should count it a blessing.) The goal of your community is to create buzz around your brand name.
So, how do you establish a strong and buzzing community? Here are a few tips:
Building your community begins with your focus being on being helpful towards other people without any selfish motive. That means, your website, your mission statement, your social profiles should indicate clearly that you are about others and not just about self.

Be reachable, be responsive and be helpful in your response if somebody asks a question or even complains about something.

Be an active member of other people's communities and engage through your helpful contributions.

If somebody takes time to leave a comment on your blog, thank them because they would have very well consumed your content and walked away without saying anything. But they didn't do that.

Being part of any community doesn't mean you only have to answer for others. Feel free to ask questions to your community because you will have people who know the answers for your questions. They will be glad to answer them for you.

If you make a mistake, apologize promptly and sincerely. It only helps you shine as a genuine human willing to take responsibility for a mistake.
Master The Art Of Active Promotion
Promotion of your own website/blog on social media is important. You need to create awareness about your brand name consistently. That is why blogging is such a great way to gracefully promote your brand identity regularly.
But then, bragging isn't promotion and bragging is not healthy. Self-promotion all the time is not healthy either. You need to take your promotion as creating awareness in a sensible manner while getting your community to help promote your brand even in a more effective manner.
So, here are a few tips on promotion online:
Share your blog posts on Facebook/Twitter/Google+/Pinterest/Digg/StumbleUpon/LinkedIn and drive traffic every time you create a new blog post. You can also re-share your most popular posts once in a while and it, sometimes, helps drive traffic to your blog.

Share other people's posts on social media more than you share yours. Promote others more than you promote yourself. I would say that you promote other people's great content 80% of the time and promote your content only 20%.

When you are blogging, building your community, linking out to others and promoting their resourceful posts is a nice way to show you care about people and you value quality.

When you go to comment on other people's blogs, leave thoughtful , insightful comments that add value to the original post because remember, your comments represent you and your comment lives there as long as that website lives.

Create original and creative resources and share them so others want to share it and promote your content. That is one of the best ways to get others to promote your content and thus your brand in turn.
Consistency Is A Big Deal
When you are serious about building your brand identity, it is important to understand that consistency is more important than anything else.
I have seen people getting all fired up about blogging, social media, online marketing and then fizzle out after a while because they didn't see quick results or they didn't find it worth continuing for their own personal reasons.
But consistency is the name of the game. If you can stay consistent and stay the course, you will eventually see your brand name making some amazing impact. So, I would highly encourage you to make a commitment to stay committed to your branding goals.
Over To You – Share Your Thoughts/Experiences
What are some of your favorite activities to increase your brand awareness? What techniques of personal branding have you found to be the most effective?
Please share any additional tips or success stories you might have that will help people looking to increase their brand awareness will help.
You can share your thoughts in the comments by clicking here. Thank you kindly!