Have you been in a situation where you ask a question to someone, expecting an answer in a sentence or two, but you actually ended up listening to a 15, 20 or even a 30 minute sermon, only to wonder in the end, "What was it about?"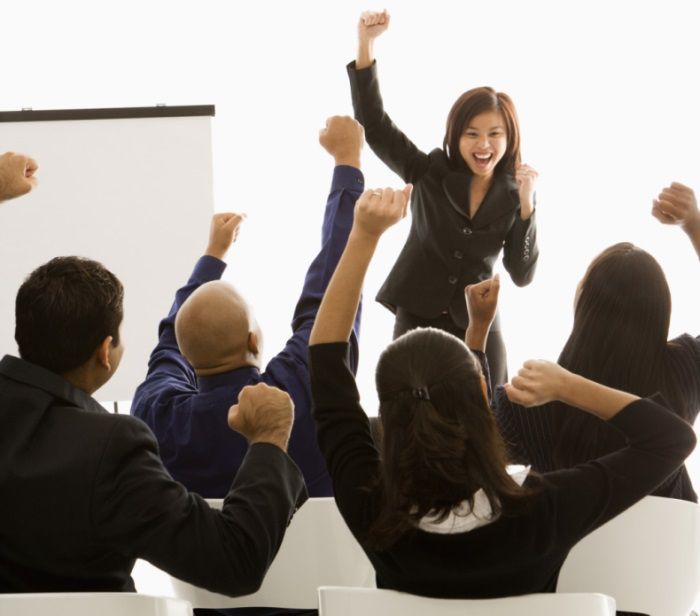 I was recently helping one of my Toastmasters mentees in preparation for the 3rd speech project which is interestingly called, "Get To The Point". This project is about helping the speaker deliver a 5 to 7 minute long speech which delivers a clear message. The speech must have a clearly defined objective and the speaker must remain focused on the objective throughout the speech, until the end.
But, is it important only to public speaking?
Not really, although I learnt this concept for the first time when I prepared to give my speech with this objective. It really did help me understand the mistakes I was making in day-to-day business.
Not Getting To The Point In Time Can Be Costly
This is from personal experience. I've been guilty of not getting to the point and losing business, losing opportunities. I remember explaining about a product or service to my prospects to death. I have lost some good business simply because I couldn't get to the point when I should have.
How many times have you seen sales people lose sales because they keep talking about various wonderful features of their products before even learning what the customer is looking for? If they could just pause to understand what the customer needs and explain how their product can help their customer achieve their goal, people would buy from them all day long.
The Salesman Who Was Into Feature Selling
Napoleon Hill told an incredible and real story in his book, "Think And Grow Rich" around this topic. The story was about Andrew Carnegie's mother who went into a store to purchase a small furnace.
The salesman who approached her to assist then proceeded to give her an overview of all the great features the product had. He explained everything from design to technology used, to energy efficiency and quality of construction. He explained everything to his satisfaction and he was very enthusiastic about it. Finally, when he was done talking, Mr. Carnegie's mother asked, "Will it keep a little old lady warm?"
Now, that is a great example of a salesman who didn't do a good job of understanding a customer's point of view. When you don't understand what the other person's view point is, like the salesman in the story, you can't get to the point. I have ended up wasting my time and other people's times on numerous occasions because I didn't understand the objective and couldn't remain focused.
Successful Entrepreneurs Get To The Point
Patience is something which is rapidly shrinking in our society in the world today where a microwave mentality prevails. Getting to the point quickly, is becoming more and more important for growth everywhere.
By everywhere, I mean everywhere. You can't afford to take chances in an interview. If the interviewer is asking, "How is the weather" and you start explaining how it was yesterday and a week before and how you think the weather is going to be this season, most probably your interviewer will not be very impressed.
Similarly, with the competition in the marketplace, effective communication is the key to your success if you are an entrepreneur. You can't afford to not provide the exact answer your prospect or customer is asking. You must be to the point, clear and effective in delivering your message. When you don't do that, you lose business today more than ever.
To Be Prepared – Follow These Steps
Your opportunity is when you are speaking in front of an audience to inspire, motivate or persuade. Your opportunity to shine is when your prospect asks you a question about a product or a service that you offer. Opportunities are everywhere and you will be able to recognize it even more when you are prepared because success happens when preparedness meets opportunity.
The question is, what are you doing to be prepared? How are you preparing to shine when opportunity presents itself?
Here are five steps that I follow to prepare myself as soon as I know that I have to do a presentation. It not only helps me get ready to get to the point when I have plenty of time but also when I have been given a short notice as well. I hope you will find it helpful:
1. Believe In Yourself
Nothing happens until you believe in yourself. Some of us are very good at believing in other people but when it comes to believing in ourselves, we seem to lack self-confidence. This is vital to your success. When you don't believe in yourself, how are you going to make others believe in your message? Self-confidence is the key. Build it.
2. Know Your Specific Objective
Usually you are aware of the topic well before you are presented with the opportunity. For example, if you are going to meet a new prospective client, you should get to know about their business objectives well before you go there. You should know how you and your product/service are going to help their business.
Similarly, if you know you are going for a job interview, you should know exactly how you can help your new prospective employer achieve their business objectives. The better prepared you are, the better chances you have of coming out as a winner.
If you are going to give a speech in front of an audience (such as in your office, shareholders, or even in a seminar), know about your audience, their needs and prepare your talk accordingly.
Know your objective, know your subject matter and prepare your material well before you go to perform.
3. Practice, Practice, Practice
You may have heard the saying that "practice makes a man perfect." Well, it does. The best way to run a marathon is to practice it consistently. Similarly, the best way to be a great speaker is to practice your speech often. The best way to get good at selling something is to practice selling often, face rejection and attempt again. The more you practice, the better you get at it.
I like to practice my speech at least 3 times (as much as possible) before I deliver it in front of an audience. I have also seen some tremendous speakers practice their speeches for hours before they deliver and when they do, they leave their audience enthralled.
This is the best thing I have found to be helpful more than anything else. It helps me taking care of all the other steps as well.
4. Be Bold, Speak Confidently
When you finally get to the show time, your voice plays a very important role. You must not only be confident on the inside, but your voice should exhibit that. Your voice must show that confidence, that boldness. When you speak out loud and clear with confidence, the world listens. Try it. Next time when you are ready to give a presentation, just raise your voice, speak out loud. You will be amazed the impact you will have on your listeners.
5. Learn From Mistakes
Will you succeed every time? Probably not. But this will be part of your practice. Every time you fail to meet your objectives, look back and find out what mistakes you committed this time.
Find out those mistakes and be diligent about correcting them the next time you are ready to do a similar job. Learn from your mistakes, don't repeat them and pretty soon you will see amazing results. I have committed some mistakes, learned from them and I have been amazed on many occasions. I am sure you will see similar results when you practice this as well.
Over To You – Share Your Thoughts
How do you feel when you don't get the answer you are looking for when somebody takes too long to get to the point in response to your question? Are you able to communicate your feelings effectively? What method do you use?
Please share your thoughts in the comments and add value. Thank you kindly!