When it comes to using social media as an entrepreneur, should you invest your time in growing your presence on Google+?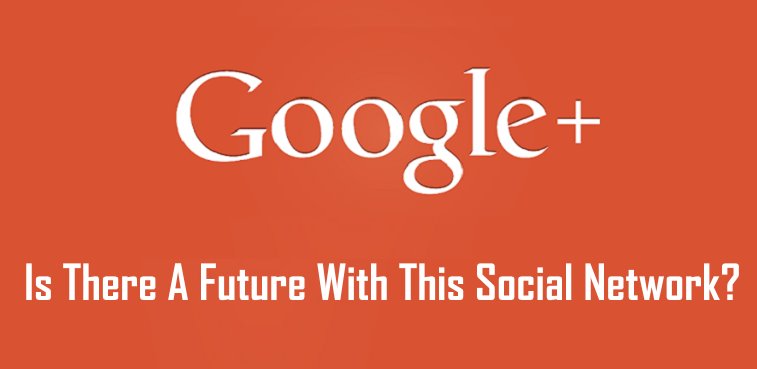 There are different purposes behind using different social networking websites. But, does Google+ deserve an investment of your time?
I like Google+ as a networking website with no ads, no distractions and very active user community (the last one is subjective.) In fact, Snigdha has about 27,000 followers and she gets a couple of hundred followers every new day.
Google+ works great for some people. As content marketers and bloggers, probably, it is important for us to set up Google Authorship and pay some attention to the SEO benefits of using Google+.
However, is Google+ going to pass the test of time? Is Google+ going to stay around or is it going to just be another failed product of Google and die like Orkut?
First, The Good News
Probably, our time invested on building a strong Google+ presence will not go in vain. Google seems to be connecting Google+ with other services. Also, there is no news or any confirmation that Google+ is going down anytime soon.
In a recent article, Neil Patel shared that whether we like it, they must pay attention to Google+. Now, as far as Neil is concerned, he knows what he's doing and he has a team to do the research for him before he makes such a claim.
Many other top bloggers and SEO experts seem to recommend using Google + for SEO benefits. This is a good news because those who already have invested a lot of time and energy, are not going to be disappointed anytime soon.
What About The Bad News?
However, that doesn't mean that Google+ is going to be ever a replacement for Facebook or Twitter. I needed to talk about Twitter especially because I had many friends who said, "Twitter is going to die once Google+ picks up."
Well, Twitter did not die fortunately and Facebook still remains the biggest and the most popular social networking site on the planet.
In fact, it seems that even Google has quit trying to become a replacement for Facebook or even compete with it.
Here is an interesting article at Business Insider published in April 2014 indicating that Google is reducing its focus on Google+ and changing its long-term strategy:
According to the article, Google has been slowly shifting members from its Google+ team into its Android department.
Reduction in the workforce is a clear indication that Google + is no more something that Google wants to invest in going forward.
I am not sure, and nobody knows, what is going to happen to Google+. However, this is one more reason why putting all your eggs in one basket is as risky today as it was centuries ago.
Even Facebook is getting away from the concept of keeping everybody on Facebook.com and that is why it keeps buying companies like in Instagram and WhatsApp.
Google+ on the other hand doesn't seem to have a direction apart from Google Authorship for bloggers and some forced integration with Google's other products.
Conclusion – Leverage Google+ While It Lasts
In conclusion, my strategy is going to be based on the fact that Google+ does generate engagement better than Facebook whether or not it's going to live long.
I think that Facebook still remains my favorite place for building relationships and for being social online. Twitter is awesome and ignoring Twitter is not even a remote possibility.
Google+, at the moment, is not an optional social networking website. It has distinct benefits relating to SEO. Somehow, Google+ does generate higher engagement and more traffic and compared with Facebook or Twitter.
Therefore, I will recommend not ignoring Google+. It will not be a healthy decision, especially for bloggers. You must leverage it for as long as it remains connected to SEO and generates engagement.
However, do not put all your eggs into one basket and build a strong presence on at least a couple of more social media websites. To me, outside happens to be Facebook and Twitter.
Have Your Say – Share Your Thoughts
What do you think about Google+? Do you think it is something that is going to stay around or is it going to be another failed product from Google?
Are you investing your time into building your brand on Google+? What is your strategy?
Please share your thoughts in the comments section and add value to this discussion. I will be curious to know your thoughts. Thank you kindly!