Do you believe that you don't need to talk about yourself if you are good at what you do? Or, shall we call it as a 'myth'?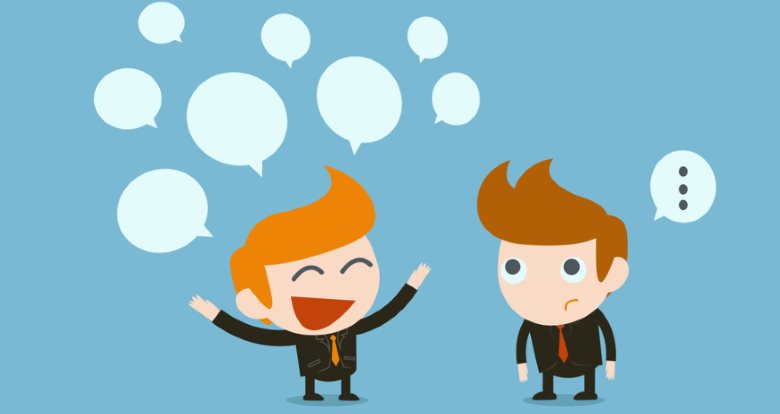 Over the years I have met people who absolutely believe that the only people who promote themselves and talk about their skills and craft are those who are not good at it. Have you met people like that? Do you believe in that theory?
There Are Stories To Back Up The Claim
My friends who believe that you should not promote yourself have examples of people who never promoted themselves. But they became world famous because of their actions alone. People such as Mother Teresa, Mahatma Gandhi, and many more.
If you pay attention, you  will find people, some famous ones (in every country, in every culture) who never promoted themselves, but achieved a tremendous amount of success because they were so good at what they did.
What About Those Who Died In Silence?
However, if you flip the coin, you will find many more people with incredible talent, God-given abilities and exceptional skills who received no attention. They achieved no success and lived an average life because they chose not to self promote.
I am sure you know many such people. I have a handful of them, living and dead, who could not achieve any significance in their lives because they failed to learn and leverage the art of self-promotion.
Self-Promotion Is Important — Why Leave It To Chance?
Yes, you may succeed and become famous without promoting yourself. Yes, it is possible.
But, you have far greater chances of success if you combine a smart promotion strategy along with your skills. Your craft has a greater chance to gain momentum if you employ the art of promotion into your marketing strategy.
Do you really believe that the iPhone is the best phone available? Do you think that Apple would have achieved this level of success without the incredible marketing skills of Steve Jobs? Do you think iPhones would have sold themselves?
I think a great product or a great service needs a great promotion for it to reach its target market. Your skills and your craft also needs a marketing strategy, especially in today's market.
The Right And Wrong Way
Speaking of self-promotion, it is really a fine art. If you do not practice caution while doing self-promotion, you may turn people off and damage relationships.
Derek Halpern, the founder of social triggers shares some awesome insights into the art of self-promotion. In this post he shares how to brag about yourself without turning people off.
If you watch this video from Derek, in just five minutes you will learn both the right way and the wrong way to do self promotion. Here you go:
In fact, Derek is big on self-promotion. If you visit his website, you will have pop-ups right away asking you to sign up for his newsletter. In almost every post, he asks you to share his articles on your social media channels. He never misses an opportunity to promote himself.
However, his popularity has only increased over time. His subscriber base keeps growing. I love going back to his website every time he publishes something new.
I also think that I would have never come across his name if he did not promote himself on Facebook and on Google.
I think that self-promotion can hear it tremendous results if done right whether or not you have exceptional skills. But if you do have a genius within you, imagine the power.
What Do You Think? Is Self-Promotion Important?
What do you think? Do you agree that self-promotion is not a bad idea? What do you think is the right balance of self-promotion and skills?
Please share your thoughts in the comments as I look forward to learning from you. Thank you kindly!