Moving from one shared hosting environment to another was a lot of stress for me due to one problem or another. Sometimes it was their server's performance. Other times the hosting company was complaining that my website was consuming way more resources than they allocated to my account. It was all very frustrating.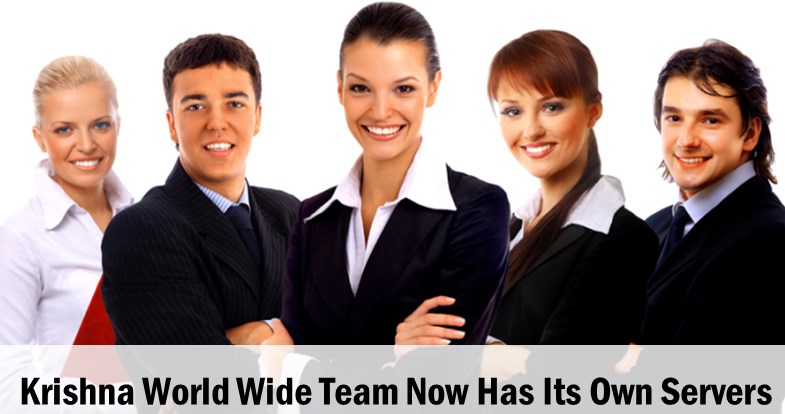 Looking for a better solution and to give myself a peace of mind, I decided to go for a managed WordPress hosting service. I knew it was going to cost me at least 15-20 times more than I was paying in a shared hosting environment, but I also knew I needed to get rid of those shared hosting issues.
By the way, you can check out my recent post where I shared why Managed WordPress Hosting is desired for serious bloggers and online entrepreneurs.
So, I decided to bite the bullet and signed up for what they call 'the BMW of managed hosting', WP Engine. I signed up for a $900 yearly plan and moved 3 of my websites, excited to see how my website performance and overall experience improves.
After All, Not Everybody Can Be Happy In A BMW
Within my first month of hosting with WP Engine, I started to notice small little problems and the more I interacted, the more concerned I grew.
Since I was already using MAXCDN prior to moving to WP Engine, I didn't see much of an improvement in my website's performance. In fact, I didn't see any improvement in page loading times at all (and sometimes, it was slower.)
The second thing I noticed was, I saw a surge in the number of "http requests" my website was making after moving to WP Engine and I wanted this to be investigated as well.
Problem With CloudFlare?
Initially, they said my performance was impacted due to CloudFlare because of which my website is not leveraging the real power of WP Engine and all their assets. So I said, okay, let me disable it and then let's see if it makes any difference.
But when I did that, it didn't solve any problem. In fact, my website load time increased and the number of http requests didn't even budge.
Problem With My WordPress Theme?
Then they said that my theme had a code to buffer objects which was conflicting with their server's settings and therefore it was causing a problem for my pages to load correctly.
"What is the solution to this problem?", I asked.
The answer was very simple. I needed to change my theme if I wished to see any improvement or else, I would have to continue to use CloudFlare the way I was using it and get the performance I was getting (about which I wasn't happy in the first place.)
That was my tipping point because I couldn't afford to put my time and energy in changing my theme so I could just remain hosted there. I couldn't even imagine changing my website simply for being able to be hosted by them. This was a little too much for me to handle within my first month!
W3 Total Cache Not Allowed
They have many blacklisted plugins and this happens to be the one I was used to using very well. Now, in their environment, I wasn't able to use this plugin and I believe that the increase in the number of HTTP requests were because of not being able to use W3TC.
About Their Pricing And Overage Charges
The reason I was prompted to share my experience with WP Engine (although I moved out of their servers several months ago) is this article from the owner of ShoutMeLoud.com, Harsh Agrawal . Harsh, who has recently moved his websites to WP Engine servers, shares his experience of being charged heavy monthly charges in overage due to higher than covered traffic on his $250 a month plan.
Now, he is in a unique position where that kind of traffic needs your server to be up and running for 100% of the time which WP Engine guarantees. But he doesn't seem to be happy about the charges he is paying because he thinks that the way WP Engine does their traffic calculation isn't fair.
They Are A Good Host, Just Not A Good Fit For Me
I still think WP Engine is a great company with great hosting features (Some really great features such as CDN and staging area included). They are good at what they do.
They have great support as well. They have knowledgeable staff which promptly responds to the tickets, investigates your issues and they are approachable even through the weekends. I heard that now they also have an online chat system where you can chat with your support staff which is the closest you can get to the phone support, right?
They guarantee 100% uptime, daily backup, automatic upgrades and what not. They put you on a premium CDN plan powered by MaxCDN and really help your website performance go through the roof if you never had such performance before.
But my problem? I already had a pretty nicely performing website and I already had done my homework before I moved.
So, I was looking for at least the performance I was already getting which I couldn't get. On top of that, they began complaining about my theme which was one of the most respected WordPress themes highly recommended by people like Michael Hyatt.
So, it wasn't a right fit for my situation. Therefore, I decided to move out. I used the same money to get my own fully managed high-end server, powered it with extra RAM and things like NGINX, FastCGI, APC and got my server up to the speed.
Now, I'm a happy camper with a world class server that can handle all kinds of traffic situation (or so I believe). And now, my team at Krishna World Wide Hosting proudly handles all my websites and our client's websites.
Now, It's Your Turn. Have Your Say
Do you have any experience with a managed WordPress hosting service such as WP Engine? If so, what has been your experience?
If you don't have an experience, do you think going for a managed WordPress hosting service is a good idea if you are able to afford their charges? What do you say about that?
Please share your thoughts through your comments. Thank you kindly!