New Year is the time when I've always felt that all of us are filled with new energy, new hopes of new beginnings and we all so look forward to the best year. Once again we are almost done with this current year and so looking forward to another year filled with success and happiness.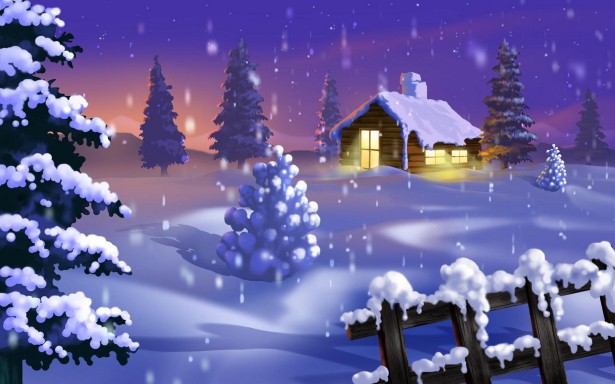 Write it on your heart that every day is the best day in the year.
~Ralph Waldo Emerson [tweet this]
I remember writing down new dreams, talking about it, praying to God (secretly) to make those dreams come true while I was a little kid. And, of course, if those things didn't happen, the punishment to God was – no prayer for next several weeks or even months!
Many of us make New Year resolutions every year, some of us write them down as well, start to work on them as the year begins and then abandon them slowly in a few weeks.
However, the solution to failed resolution is not to abandon the practice, but to supplement it with a broader resolution—a commitment to a goal-driven lifestyle.
As we are gearing towards yet another brand New Year, 2013, it's time to take a pause and plan our dreams, goals and activities for the success we desire this year.
As this new year unfolds, here are the list of things I plan to do this year to help keep myself positive, on target and heading towards my goals. As I share these with you, I hope that you will find them useful as well:
1. Expect To Win In The New Year
Having dreams is great, writing them down and to put a date on them is awesome. But one thing I know – if I do not expect them to happen, they aren't happening.
"The will to win, the desire to succeed, the urge to reach your full potential – these are the keys that will unlock the door to personal excellence." ~ Confucius
May be you want to lose 40 pounds this year, may be that you want to write a book, or you may have goals to take your business to the next level – have absolute faith that it's time that those dreams come true. This IS the year when things are absolutely going to happen!
To learn more about it and master the art of attracting success, I recommend that you set a goal to read two incredible books:
2. Be Thankful For Things Accomplished
I feel so proud thinking about the year we are wrapping up and happy about all the personal and professional achievements this year has brought.
I am especially so very thankful for all the wonderful people who came into my life this year and brought so many blessings with them.
"Be thankful for what you have; you'll end up having more. If you concentrate on what you don't have, you will never, ever have enough." ~ Oprah Winfrey
As we embark on the journey in a brand New Year, take the opportunity to appreciate all the learning, experiences and achievements of this year and then look forward to achieving those new goals of this year.
This year, plan to read The Secret Gratitude Book by Rhonda Byrne and One Thousand Gifts: A Dare to Live Fully Right Where You Are by Ann Voskamp and get empowered.
3. Learn From The Past – But Don't Hold Onto It
"No matter how hard the past, you can always begin again." ~ Buddha
We all go through life experiences and not everything is pleasant. The struggles, roadblocks, setbacks and failures are part of the journey.
Clinging to resentment for the unpleasant experiences of the past only hurts. It doesn't have the ability to make us happy or inspired. Therefore, I choose not to let the past rob me of the gift of the opportunities presented to me today.
To learn more on the art of letting go, I recommend you start by reading The Secret of Letting Go by Guy Finley.
4. Learn Something New Every Day
This is the one habit I developed a couple of years ago and it has brought so much confidence and success in many unexpected ways to me.
Can you imagine having the knowledge about 365 new things at the end of the year by just learning one new thing every day? It is that powerful.
New things do not have to be huge. Just little things such as:
Learning to cook one new dish.

Learning one new word – it's meaning, pronunciation and usage.

Learning a new way to bring more customers to your business

Learning a new technique to make your blog better

Making a new friend and getting to know them
Doing things of this nature pushes us out of the comfort zone. This brings the next and final task I want to share with you today with regard to planning for the new year.
5. Be A Possibility Thinker – Take More Risks
I've always believed in my ability to risk by trying new things, to be open to new ideas and it has rewarded me with more opportunities and many successes. This year, I personally plan to continue my journey and I encourage you to step out of your comfort zone and try something new every day.
In today's rapidly changing world, the people who are not taking risks are the risk takers. ~Robert Kiyosaki [tweet this]
Every successful entrepreneur, every achiever that we admire for their accomplishments, once decided to take risks, made a courageous decision. As long as we are willing to risk failure, willing to learn from mistakes and grow through them, this coming year will yield tremendously positive results that we can be proud of.
Questions: What are your personal development plans for this coming year? How are you planning to make this year the best year of your life? Please click here to share your thoughts now. Thank you kindly.