Managed WordPress Hosting isn't something that everybody is aware of and especially if you are new to online marketing or blogging, you may still be figuring out things about WordPress Hosting.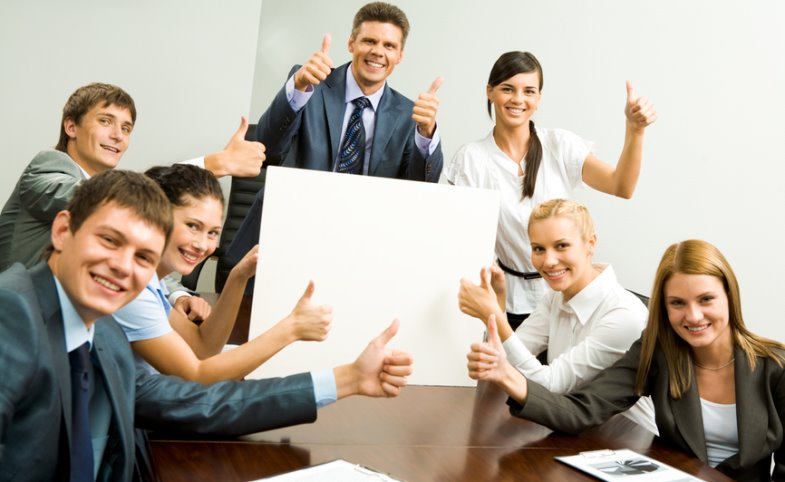 When I shared my experience with WP Engine and my reasons for moving out to start my own fully Managed WordPress Hosting service, many people asked me about this concept and how is it different from normal WordPress Hosting that most hosting companies offer.
Barbara Charles, an awesome blogger and a friend, gave me the idea of publishing this post just a few days ago and so, I am going to discuss all about Managed WordPress Hosting here.
What Is Unmanaged WordPress Hosting?
The most popular WordPress hosting environment is a Shared Hosting environment and most people host their WordPress websites (and most likely you have hosted your websites on a shared hosting server as well).
Shared Hosting is an Unmanaged WordPress Hosting environment. This means it is a generic hosting server with generic support, where the hosting company takes care of every aspect of your server management. But, you will not get technical support on WordPress issues. Most hosting companies do not support third party tools (which WordPress is for them).
For the record, I have shared many times my Shared Hosting experience with GoDaddy and InMotion Hosting and you know I started out just like anybody else as well. I learned a lot about WordPress because their lack of support on WordPress forced me to find a solution to my WordPress problems on my own.
Pros Of Unmanaged WordPress Hosting
There are obvious reasons why Shared Hosting services (are popular in general and let's discuss some of the awesome features of this environment:
The cheapest possible hosting service. You can get a deal to pay as low as $1.99 per month to have your WordPress blog hosted.

There are so many options out there, if you don't like one, you can move to another. I did and that's how I know.
Cons Of Unmanaged WordPress Hosting
Although most Shared Hosting companies do take a daily backup of your hosting account, they also highly encourage you to take your own backup. They take no responsibility of a corrupted backup or loss of data.
Imagine your database gets corrupted or your website is hacked and now you need a backup. Who will you turn to in case you don't have your own backup in your possession?
Your hosting company isn't going to take any action towards cleaning up your WordPress if you got some malware injected. Now, you need to hire an expert to do the job from outside.

Keeping up with WordPress updates, plugin updates etc. are your responsibility. If something breaks in the process (which usually happens), it is your responsibility.
These are the things with which most small business owners deal with on a daily basis. The tasks of managing WordPress such as optimizing MySQL tables, making sure that XML Sitemap was generated correctly last night, W3TotalCache minification not working correctly, identifying plugin conflicts etc. take so much time out of your day that you are left with very little time to focus on your real business.
These are huge problems especially when you are a small business owner.
Why?
Because, this is the time you need to focus your attention on the things that are important for your real business and your website management consumes all your productive time.
Managed WordPress Hosting – The Perfect Solution
Managed WordPress Hosting, a relatively new concept is the solution to the problems of Shared Hosting environments (Unmanaged WordPress Hosting environments). This concept is designed to give you the peace of mind as an entrepreneur with respect to your website so you can focus on your real business.
As the name suggests, Managed WordPress Hosting providers manage everything about your WordPress because they have experts onboard who can take all the website management tasks off of your hands and do them for you.
Pros Of Managed WordPress Hosting
Because Managed WordPress Hosting Servers are configured for WordPress and optimized, performance is much better out of the box. Usually these servers have NGIX architecture (an open source reverse proxy server) which is designed to give much scalability and better performance.

When you are on Managed WordPress Hosting service, you have a rock solid security defense against malwares, DDoS (distributed denial of service) and brute force attacks. These services usually provide 24/7 server side scanning and your website monitoring with a world class infrastructure.

You get automatic daily backups guaranteed. Managed WordPress Hosting service providers do restores for you in case of crisis for free. Knowing that this aspect is taken care of, is a huge relief for an entrepreneur.

WordPress core updates, plugin updates etc. are automatically done by the support. You don't need to worry about those tasks.

The best part of the WordPress technical support you get when you are on a Managed Hosting service provider. Your WordPress issues are now their issues and when you break something in WordPress, they help you fix it (and fix it for you in most cases). However, it doesn't mean they will do coding for you. You will still be responsible if you change your theme code or CSS files.

You get support in setting up services like CloudFlare, CDN or third party applications.

If your site ever gets infected or hacked, they help you fix it for free. Usually, in unmanaged environments, it can cost you a lot of heartache.

They help you migrate your websites (usually for free, I know we provide it for free for our Krishna World Wide customers).

They provide server side caching which helps speedup your website and also scalability. That means, if you suddenly get a spike in your web traffic, your website will not die.

You get a test environment with a test URL where you can test your coding changes or new plugins etc. while your live website remains untouched. The support for your test environment is also managed.
Cons Of Managed WordPress Hosting
Most Managed WordPress Hosting companies do not provide free email service. However, it's for good reasons. Imagine your server goes down for some reason (hypothetically speaking) and your email is also hosted at the same server as your website. Now, your customers/readers have not only lost touch with your website, they can't even get to you via email.

Many Managed WordPress Hosting service providers do not usually provide telephone support for their smaller accounts. Instead, they provide a prompt email support and they do a great job. To me, it's not a big deal as long as my problem is resolved in a timely fashion.

It costs a bit more than the unmanaged environments for obvious reasons.
Managed WordPress Hosting By Krishna World Wide
Having gone through the struggles of going from one shared hosting service provider to another and then after having my own set of challenges with some of the leading Managed WordPress Hosting solution providers due to my peculiar requirements, I decided to get my own hosting server.
I think that was the best decision I ever made because this gave me an exposure to a whole new world of possibilities.

Down the line, I decided to extend my services to a few of my friends who were facing similar challenges. That served me as a test case for several months to check my abilities to support other customers. It was a great experience.
Then, it was a time for my team to put together a plan and launch a Fully Managed WordPress Hosting service for fellow entrepreneurs and bloggers who are sick and tired of managing their WordPress and dealing with mundane daily issues.
I am very excited to announce that we have launched our new website for this hosting service and I invite you to check out our Managed WordPress Hosting Service website today.
My team has done a tremendous job of providing information about our service offering in a great deal on the website. However, if you have any questions about our service, please feel free to send me an email or ping me on Facebook/Twitter. I will be very happy to answer your questions about our services.
Questions/Suggestions/Testimonials? Share It Now!
If you have any additional questions about Managed WordPress Hosting, or, if you want to suggest a few other benefits, or, if you have been using such a service and you want to share your testimonial, please use the comments section to share your thoughts.
Please know that I love to learn from you and your comments add value to this community! Thank you kindly!