Let's face it, who doesn't have problems? If you have problems in your life, that's simply means that you're alive. Problems come unbidden, and oftentimes unexpectedly. So when they do, no matter their size, they need to be dealt with.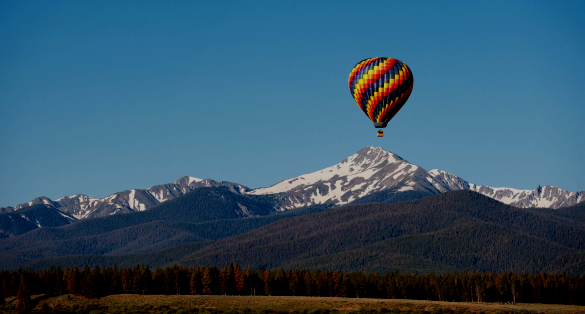 Many of our problems are a result of our own blunders. We often make mountains out of molehills such that avoiding the day ahead seems like the only viable option. But the truth is… avoiding problems will not solve them. It will only serve to magnify and exacerbate them.
Naturally, the question is, how to deal with the situations, the problems life throws at us daily? Here is a very realistic two-step method to handle your problems:
1. See Them As Challenges, Rather Than Problems
Problems are things we wish would go away. Problems generate negative feelings. Challenges on the other hand are designed to be overcome. Challenges generate positive energy and don't get you down.
Those who view having a severe illness as a challenge often succeed in beating it where those who view it as a problem get lost looking for solutions. Would you rather beat a math challenge or a math problem?
That reminds of a quote from Dr. Stephen Covey. He said, "The way you see the problem – is the problem!". If you see your problems as challenges to overcome, that is a great beginning!
2. Employ The "Hot Air Balloon" Technique
Imagine that you have just climbed into a Hot Air Balloon. Focus all your attention on a landmark. Allow this landmark to serve as a representation of all your problems.
As the balloon rises up into the sky, you literally begin to rise above your challenges. Other things also begin to happen. As you rise, you begin to feel more buoyant as you discover that the landmark is diminishing in size. From this, you gain a whole new perspective. You begin to see new horizons heretofore unimagined because you are no longer weighted down and tethered to your problems. You feel invigorated and refreshed. You cannot remember a time when the colors were as vivid, the sky more full, or the air more crisp.
The higher you go, the smaller and smaller your problems become… until there comes a point when you can no longer see them. You feel your strength returning as your courage is being restored.
As the landmark continues to disappear from your gaze, it occurs to you, that what once seemed insurmountable, now seems so utterly insignificant.
Seen from this new vantage point, and in their proper light, problems are now seen for what they truly are – an opportunity for personal growth and development, a call to rise up, a challenge to BE better!
Now the landmark has completely disappeared. You feel uplifted as you see realistically, perhaps for the first time in your life, that the possibilities are as unlimited as the expanse of sky stretched out before you.
This serves to show you that you can make molehills out of mountains. New horizons await you!
Rise above your challenges! Live untethered!
Question: What did you like about this Hot Air Balloon approach? Would you share some of your ideas of handling things that you consider, "problem" ?