One thing I absolutely take seriously is to begin the day with gratitude. This is the most powerful way I have found to prepare for the day after getting up.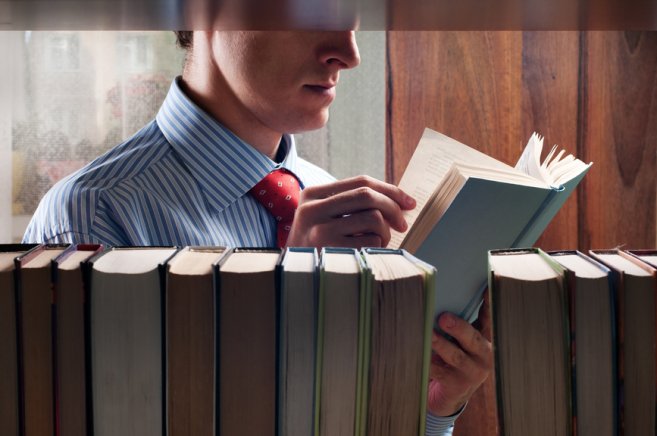 Another thing I do in the morning to at least take 15-20 minutes to read a few pages from one of my favorite personal development books. Not just once, I have read some of these books several times and I love to go back to them whenever I get the opportunity. Interestingly, my reading habit helps me feel even more grateful and be more intentional about my life.
So, I wanted to share some of my favorite personal development books with you in my ongoing obsession to help you lead a positive, fulfilling and successful day – everyday! These are some of the most transformational books for people like you and me who want to lead our best lives. Here is the book list I think you can't afford not to read:
Do not judge the book by it's name. This book isn't so much about financial wealth as it is about the making of a rich life in every aspect. If I have to pick one book that is the most influential book: it is this book, without a doubt. I have read this book many times and revisit it at least once every year.
I had compiled the 13 lessons that you will learn from this book in an earlier post which I believe, you will enjoy going through. Please take time to watch the presentation. I would love to know your thoughts in the comments.
This is again a book from the classic collection. It has been around since the turn of the 20th century and it seems to be even more relevant today (obviously, otherwise I wouldn't have brought it into my favorite list).
The book is all about the power of your daily thinking and how it drives your life. James Allen states, "a man is literally what he thinks". As you read the book, you realize that all that we achieve and all that we fail to achieve, is the direct result of our own thoughts. You must add this to your reading list.
If you have followed my blog or if you know me over any length of time, you know about this book. Can you believe this is still one of the top selling books on Amazon? If you haven't read it, you are missing big time on the values this book could add to your life.
One of the best lessons I learned from this book is that, "Action cures fear!" … among many other tremendously valuable things the book is full of. Without question, every student, professional and human being should read this book.
This book has the ability to change the way we have been programmed to view Genius. This book once more re-confirms that talent is less about natural gifts and far more about devotion to a skill, relentless practice and patience.
For those who have given up on their dreams, this book is like a damning indictment which is sometimes a great way to wake them up, provided they have guts to go through the book cover to cover. But if you feel that you are made for greatness, but you still have a bit of doubt or fear of failure, you will be glad you read this. I love the message in the book. But I love even more the way this book delivers the message.
One of the best books I've ever read on dealing with people. Period. True to its name, the book teaches some of the best timeless principles that were true then when Dale Carnegie wrote the book as they are today. You can't (and why should you?) afford to ignore this book if you are in a profession where you work with people or if you have a family. That means, pretty much every human being deserves to read it, doesn't it?
Fundamentals of great relationships with other human beings such as "Speak ill of no man and speak all the good you know of everyone." and "Don't argue" are among many other nuggets of wisdom you will receive when you read the book. Go, grab a copy today.
A good book on relationships and why men and women think differently. I found this book very helpful in understanding my own way of thinking and behaviors. At the same time, it helped me also understand what I need to be careful about when I am dealing with women (at home and/or outside).
Whether you already are good at communicating with women or you think you just can't figure out why women think and act the way they do, this is an incredible book to begin your study. This is the book you should definitely consider adding to your library.
I read this book a couple of years ago, while traveling by train to catch my flight from New Delhi, when I was returning from a trip to India. I didn't know how fantastic the book is until I started reading and then, I couldn't keep the book down until I finished. That means, I finished the entire book in about 16 hours while I was still in that train.
While I don't want to steal the thunder, this book teaches the success principles wrapped up in an interesting story. Through the story of a lawyer who appears to have it all ~ the corner office, the lifestyle, the cars, women and everything that money can buy, Robin Sharma teaches the lessons that can completely transform our lives. This is a tremendous book to read for those who are hungry for knowledge and who have passion for personal development.
I absolutely love the energy, the enthusiasm Tony Robbins brings to the table through everything that he does. Even through the name of the book, he kind of gives us the hint about the message the book is going to teach. It indeed is a book that is capable of awakening that giant who is sleeping within us because most of us do not realize its presence.
In this book, Tony not just makes you feel good, he shares the practical tips that you can apply on a daily basis and make a difference in your life (and feel the difference immediately). This is definitely one of my favorites and I know you will too love it when you pick it up.
Personal development isn't limited to only positive thinking and having a great attitude. Our financial health also defines our attitudes and that is where Robert Kiyosaki adds tremendous value with his famous Rich Dad Poor Dad. This book not only has sold several million copies around the world, but also stayed on many bestselling book lists for several years in a row. All for good reasons.
I read this book almost 10 years ago when I fell in love with this series and read almost all of the books by Robert Kiyosaki in this series. Since then, I have given copies of this book to countless individuals wherever I found a soul who had even a flicker of potential. I have only received great feedback, and many people who still feel I changed their lives. However, the truth is, this book has the power to help people change their financial future, if they let it.
I think you should definitely read this book if you already haven't. If you already have, then you know why I recommend this book so highly.
Absolutely fantastic book to read and actually, follow those little steps each day. Again, this book is a great example of the fact that you shouldn't judge a book by its cover. This book isn't a compilation of some quick tricks for sales people. Instead, it is a book that teaches, step by step, how to program your mind for success and leverage the power of the subconscious mind in your favor.
The book teaches the techniques through the story of the greatest salesman (fictional) who went through the practices taught through this book and went on to become the greatest salesman in the world. I have read this book many times and I practice the self-talks taught in the book every single day. Have you seen my browser start pages?
The premise of this book is the science of attracting the things in life that you desire and need while removing from your life those things that you don't. I knew about the law of attraction since I had read about it in Think And Grow Rich. However, this book really got the concept clarified in a very powerful manner. I think the way the book presents the concept of the Law Of Attraction, is absolutely simple to understand and implement, and powerful enough to yield immediate results.
Simple concepts such as "Filling your daily life with simple practices of gratitude" is absolutely life transforming. You should definitely not just have this book in your possession, but read through this book as soon as possible if you haven't already.
Do you know what it takes to reach the top? If you know, do you have step by step process defined for you? Do you know what your dreams and goals are, and do you have a plan to achieve those?
See You At The Top is a book by Zig Ziglar that got my attention through the very first chapter when I opened it for reading a couple of years ago. Zig Ziglar really gets into your mind and talks to you straight heart to heart. You can't complain, you can't fight because he speaks the truth without any sugarcoating. Absolutely phenomenal book to read for people with dreams!
This book doesn't need any introduction. Although I have read many personal development books, this book offers a definite set of practical methods and explains why each habit is so important. I fell in love with this book when I picked up this book for the first time, long ago. This, probably, is the first book that I read on self-growth and it was my initiation on the journey to personal development. Stephen Covey has done a fabulous job and he will always be remembered for his contribution to the world through this incredible book.
Vince Lombardi Jr. has filled this book with gems of wisdom. He shares many powerful ideas based upon the philosophies and actions of his famous father, Vincent T. Lombardi. The fundamentals this book teaches are about being a winner, about knowing yourself, building excellent character, and living with integrity. You read it and I know you will fall in love with this book.
Fantastic and famous book! Based on intensive research, the book created so much news since it was published. The book makes you think, reminds you of the basics of creating and preserving wealth. It shows the way the most beautiful things in life are profoundly simple. It shows how wealthy people think and how they lead their lives. Whether you are rich or poor, whether you are highly educated or dropped out from school, this book will add tremendous value to your life. Give it a chance!
Take Action – Do Some Reading
So, go and read these awesome books and help others with the timeless success principles you are going to learn through the process. Oh yes, and definitely make some time each day to read – at least 15 minutes everyday. Small little advances in your knowledge base lead to quantum improvements in your performance over time.
Thanks for making the time to read my posts. I work hard to make them valuable for you. Think big, and dream even bigger.
Over To You – Share Some Of Your Favorites
Do you have a book or two which made a difference in your life? Are there any favorite books from your library that you want to share with others here? Please share your thoughts in the comments.
Click here to go to comments section. Thank you kindly!