As an entrepreneur, have you thought about having your own toll free number? I was fortunate enough to have a business mentor in my life who guided me through the process early on in my business career.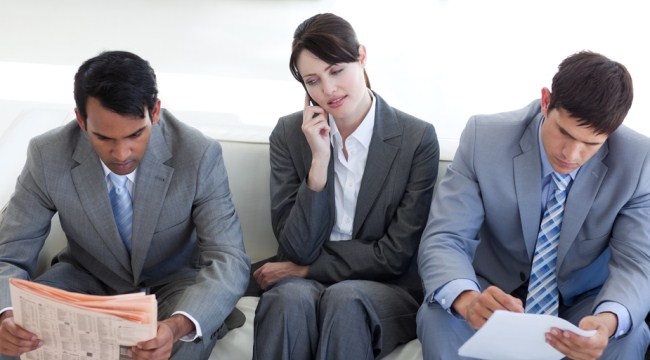 As soon as I started my first business venture, my mentor recommended me to get a toll free number. Realizing that it was an important tool for my business, I got one right away. To me, as a business owner, it simply made sense to look like a business.
I soon began to understand the real importance and potential power of toll free numbers. My goal in this post is to share a few important benefits of having a toll free number for your business. I am going to show how it can help you boost your branding, have more peace of mind while building your business.
Toll Free Number Boosts Your Brand Identity
Having a toll free number instantly puts you in the category of a serious business. If you are a business-from-home entrepreneur, it adds a tremendous value to your personal branding efforts.
If you are a business organization, a toll free number adds credibility to your company's brand identity in the marketplace.
Your prospects and customers take you more seriously. A well setup toll-free number can be a great boost to a small business's brand image, and can help you generate more sales due to increased trust from your potential customers.
Awesome Features Of Toll Free Numbers
If you have been thinking that getting a toll free number is an expensive deal, then I have some good news for you.
A toll free number is no longer an expensive luxury that only large businesses once could afford. Instead, it is not only inexpensive but also a need for small businesses.
For less than $5 a month, you are now empowered to setup a toll free number of your choice starting with 800, 866, 877 or 888. These numbers come to you with a lot of features such as call forwarding, voice mail systems, extensions and much more.
The technology add-ons that come with the toll free services make it so worth it. If you're like most small business owners, online entrepreneurs running a business from a cell phone between jobs, classes and other assignments – toll free service can be a blessing.
When a potential customer calls, you can have your toll free service greet him/her with a personalized message that you can have prerecorded. For example:
Thank you for calling the Krishna World Wide Team. Please wait while we connect you with a team member.
Then, a virtual assistant (recorded message) will come on the line and ask the caller for his/her name. Then, while the caller is listening to on-hold music, you will receive a call on your personal phone that will tells you who's on the line, and then if you want, it will connects you with the caller.
If you choose to decline the call or you don't answer, another message is played to the caller something like this:
Unfortunately, none of the team members are available at this time. If you please leave a message, I will return your call as soon as possible.
How To Get A Toll Free Number
You don't need to go through a big carrier like AT&T to get a toll-free number. There are several technology companies that you can buy a toll free number from.
There is a Wikipedia page with a great deal of information about toll free numbers. I encourage you to visit the page.
Toll Free Vanity Numbers – Great Branding Tool
Vanity toll free numbers are a way to have alias name for the digits. For example:
Don't these memorable names make it easy for customers to remember these numbers more easily? It also is a great way to emphasize your brand name one more time through these simple to remember and branded vanity numbers.
Getting a vanity toll free number has the same process as getting a new toll free number. Most of the toll free provider companies also sell vanity numbers. Check if the vanity number is available and if it is, then go ahead and reserve yours today!
Do you have a toll free number for your business? How valuable do you think vanity numbers are to branding for a business? Please share your thoughts in the comments by clicking here.