I have two little boys and sometimes when they discuss about money, it's fun to see the way they have a naturally abundance mindset. There is nothing they can't afford. The big planes, the big cars, millions of dollars in their piggy bank to buy such things…. There is absolutely no limit on what they can buy.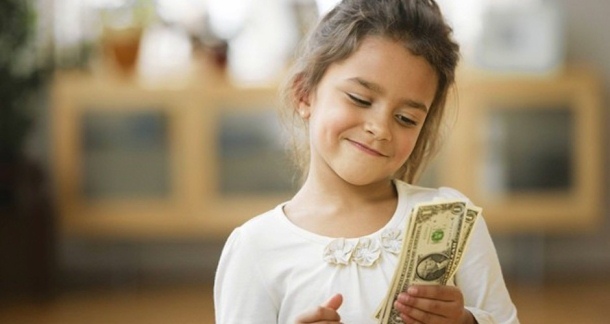 We all had that abundance within us. But as we started to grow up, our self-image started to decrease along the way. Through the years of education, we start to believe that those cars, those big houses are not attainable in this lifetime and then, excuses take place of those dreams.
There are many reasons for that based on our individual circumstances. But it also has something to do with our limiting false beliefs, our thought process about money.
Living In Denial Is Not Good
I grew up watching Bollywood movies showing the bad guys being rich and good guys, poor. The basic feeling from stories I read or heard growing up, was that, the rich people rob the poor of opportunities and that is how they get rich. The social image was – being rich means being dishonest.
I've friends who work very long hours at their offices. Many travel from city to city every few months as their job requires. They don't seem to be enjoying the process, but they've accepted it as a necessary evil. But when it comes to becoming financially independent, becoming wealthy , the same people do not hesitate to express something along these lines:
I am not money minded.

I am not that much behind money.

There are more important things in life than money

Money doesn't bring you happiness
Somehow these statements do not sync with the way they work for money. What I realized is, living in denial not just makes our lives miserable, it also rubs on our children's attitude and affects their future.
What To Teach Our Children About Money
But now, I know that it is bad to teach such things to our children. It is definitely bad to teach our kids that money doesn't bring happiness and that they need to be dishonest to be wealthy. There are many great things to teach our children about money as well. Here are my favorite five things that I think our children should know:
1. Money Is An Essential Commodity
Money isn't the most important thing in life, but it's reasonably close to Oxygen on the 'gotta have it' scale. ~Zig Ziglar [tweet this]
Truth be told. Money is as essential to life as water and air. The sooner children start to understand the value of money, the better prepared they become to deal with life and make it happen for themselves when time is right for them.
2. Money Is Just A Powerful Resource
There are mind viruses all around us limiting our abilities, our thinking and attacking our self-esteem from all directions. Those movies, stories and general negativity concerning money are still freely roaming around in the society.
As parents, it is our responsibility to counterprogram our kids to realize that money is just a tool. It is a powerful tool that can be good or bad depending on how we choose to use it. We need to educate our children that money doesn't make you good or bad– it simply reveals who you really are.
3. Money Can Bring Happiness
Whoever said money can't buy happiness simply didn't know where to go shopping. ~Joan Collins [tweet this]
It's okay to teach our kids that money is not the only thing needed for happiness. Good health, healthy relationships and many other intangible things contribute to the mental peace and happiness in life.
However, it is equally important to teach our kids that lack of money definitely brings frustration and misery. Life challenges such as health issues become easier to deal with when there is plenty of money in the bank account. Research has shown that families with less financial stress have less relationship issues.
Therefore, I think our children need to know that money is not just essential tool for life, it can bring many blessings that can contribute to our happiness.
4. Money Is Abundantly Available
Traditionally the school of thought that teaches money is evil believes in a world of scarcity. People of this mentality fundamentally believe that there is only a limited supply and therefore you will get yours by only getting it before others get. This wrong thinking is the reason for dishonesty, greed and the general negativity surrounding money.
But the truth is, we live in a world of abundance. There is no scarcity of money or the opportunities in the world. Those who fundamentally believe in that principle, are making fortunes because they get their share, by helping others achieve their dreams and goals. The generous are doing incredibly well.
Therefore, I will teach my children the value of hard work, generosity and faith, knowing that we live in an abundant universe and only we limit how high we can go.
5. Dream Big – You Can Be Wealthy
Whatever the mind of man can conceive and believe, it can achieve. ~Napoleon Hill [tweet this]
We must take personal responsibility for creating wealth in our lives. I like to educate my children that our financial situation is not determined by external factors such as government or the economy. These things may influence it, but if we have a success mindset, ultimately we control our destiny by the choices we make in response to these situations.
We've got to educate our children to believe in the beauty of their dreams, to have faith in their ability to turn those dreams into reality. It is a truth and they better know it.
Questions: Do you believe that our children deserve to learn about money the right way from early on? How do you plan to ensure that our children have a better self-image and a positive and success oriented mindset? Please share your thoughts in the comments now?