Social networking has impacted the way businesses are done. Many young entrepreneurs have made fortunes just because they know how to leverage social media for business. Unfortunately, so many others struggle with it. Many entrepreneurs, though they are good with traditionally well known methods of marketing, are not able to adapt to social media correctly and end up losing out so much potential every day to their competitors.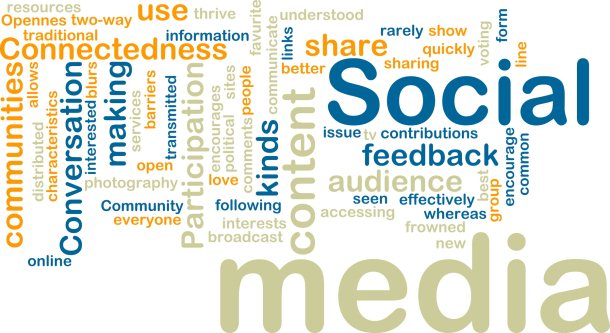 Sometimes it's lack of knowledge. But, in most cases, it's lack of willingness to learn and change. I recently had a conversation with an entrepreneur struggling to just keep the shop open because of the marketing challenges. While talking about internet marketing and leveraging social media for her business, she informed me that she is already doing it and nothing is working.
When I checked her social networking profiles, she had picture of a building as her profile pictures, no details about her business and all her posts were some or the other offers for people to click to buy. No wonder she didn't have many connections or any business online.
With plenty of help available online for free, social media marketing is the most cost effective and ultra-powerful method of marketing your product or services worldwide. But the real question is, do you know how to leverage social media?
You may be a life coach, a network marketing entrepreneur, a skilled professional trying to build a business around your skill. But, are you taking time to build your personal brand, your social media presence the right way?
If you haven't so far, I encourage you to download my Personal Branding GPS eBook and take control of your online presence. It is a simple step-by-step guide to help you build your online personal brand with very little effort.
Six Most Important Things To Do Online
Here are the top five simple steps to build your own online platform and start to create the buzz around your name to make it happen for your business:
1. Your Online Presence Should Mirror You In Real Life
To have a strong online presence is to be authentic. The more real you are online, the more credibility you have and the better trust your network will have in you. Your online profile on Facebook, Twitter, Google+, LinkedIn (and any other social network you use) should have your genuine public details. When somebody visits your online profile, they want to know about you. This is your opportunity to give them your best impression. Are you doing it?
2. Be Interactive Online – Engage In Online Conversations
Another important aspect of building strong network is, interacting with your connections, engaging with them. Be creative, ask questions, add value to others with your contributions and you will have a large following online.
Just having a profile is not good enough. Your network needs to know if you are listening no matter how big or small business you may have.
3. Keep Your Business In News With A Blog
Your website is your online brand image. This is the first impression of you when people want to get to know you beyond your social networking profiles. I see many people are trying to build a business with only a Facebook Page or a Twitter handle with no proper website of their own. Having a website for an entrepreneur a 'must have' tool. If you don't have a website, you have no business!
If you have a website, think for a moment. Nobody wants to go shopping in a mall that looks old or broken or not well maintained. When it comes to your online business, do you have a well-designed, good looking website for your business?
For my readers and community members on a budget who need help setting up their websites and blogs, we launched a program to help you get a Free WordPress Installation And Setup For Your Website At Your Self Hosted Domain with the help of the experts at the Krishna World Wide Team. I encourage you to get the details of the offer in case you want some help.
Having a blog on your website is the best way to drive traffic to your website and run social media campaigns. Imagine the amount of information you can share with your customers, associates, partners, prospects and engage them with your regular blog updates.
4. Monitor Your Brand Reputation Online
It is important to create an impressive brand image for you and your business online. But it is equally important to monitor what is being said about your brand name online.
The good news is, monitoring your brand reputation online is easy. For example, with Google Alerts, you can keep track of latest happening around your business or your industry. If you have a blog, then you have to be on Technorati, which is the largest blog search engine in the world.
5. Build Your Mailing List
One of the best things about online marketing is, every business can create it's own community. By community, I mean having a list of people who are interested in hearing from you.
Having a website of your own is great. But inviting people to opt-in to your mailing list and to become part of your online community, is the most important aspect of your online marketing strategy. You may use a free service such as Feedburner by Google for this purpose.
But if you are like me and want some premium features, you can use autoresponder services like Aweber (that I use). I wrote an article sometime ago on how to use email for list building, prospecting and relationship building. I encourage you go ahead and take a good look at it.
6. Stay Consistent– Stay Connected
Many business owners get excited about social media hearing about the potential and aggressively take action to make it happen right away. But as times goes by it is important to stay consistent, keep making adjustments to make progress.
Make sure you have fresh content, fresh update coming on your website regularly. Also ensure that you update your social networking profiles to stay connected with your connections. Staying active, engaging in conversations, interacting with your community is the key to your success online.
Question: How have you used social networking and internet marketing to your advantage so far? What has been your biggest challenge when it comes to leveraging social networking for growing your business? Please share your thoughts in the comments now.