We previously discussed how CloudFlare and MaxCDN can, not only tremendously help improve your self-hosted WordPress website's (or blog's) performance, but also increase the security of your websites against the various threats.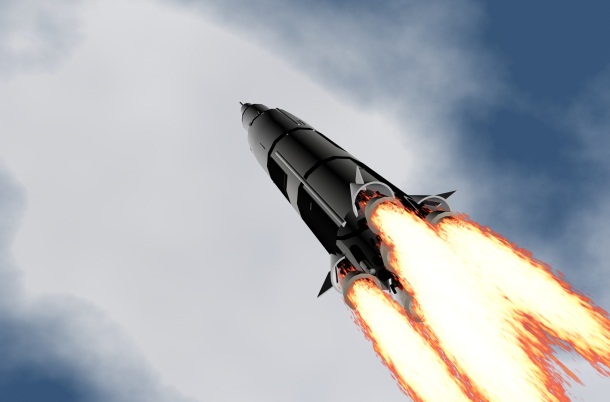 Photo courtesy of ©Depositphotos/luseaboluor
You may want to refer to those articles by clicking on these links below:
In these articles, I shared how the performance of my website improved significantly as I measured using tools like Pingdom and GTMetrix. I was extremely pleased with this result and not just that, it showed significant increase in organic traffic from search engines on my website as well.
While we were still doing the research for further improvements, I noticed that another tool, WebPageTest showed a few more areas of improvements to speed up further. One area I wanted try to improve, was the 'First Byte Time' that was still almost 2-3 seconds for my site.
Why I Decided To Change My Hosting Service Provider
I called GoDaddy to see if there was a server issue. But they were not able to help much except suggesting to disable some plugins and a few general recommendations from their perspective as a host. The GoDaddy staff was very courteous, but their suggestions didn't seem to help much.
Though I was skeptical, I decided to explore a possibility of moving my website to another shared hosting service to rule out if GoDaddy server itself was the culprit for my website's slow performance. I did market research and found that InMotion Hosting is rated as a reliable business class hosting company. Especially, they have been consistently rated as top rated VPS hosting company for years.
So, I decided to give their shared hosting, a test drive. Migration of my website was less than 20 minute job. I used Duplicator plugin to backup my website from GoDaddy and restore it inside my new InMotion Hosting account.
The process was seamless and to my amazement, the website performance showed dramatic improvements! My website was up and running on a new hosting account with much better performance grade.
Performance Improvements With InMotion Hosting Service
Here are some statistics after migrating my website to InMotion Business Hosting:
The WebPageTest now showed the 'First Byte Time' in milliseconds, a dramatic increase as compared with that of my website hosted with GoDaddy.

Performance grade on Pingdom that used to be 63/100 while I was with GoDaddy, jumped to 81/100.

Performance report on GTMetrix showed Page Speed Grade as 'A' with 93% and YSlow Grade as 'B' with 88%.

The overall loading time for the home page for my website jumped from 7 seconds (when hosted with GoDaddy) to less than 2 seconds (with InMotion Hosting).
This was an awesome achievement and I never thought my website can load in less than 2 seconds for my visitors around the world with a shared economy hosting plan for WordPress.
After this successful experiment, I knew what I needed to do for rest of my websites. I immediately migrated all my other websites to InMotion Hosting.
If you have a website, you are on a shared hosting plan and your website is slow, it may be a good time to evaluate your hosting company and see if their servers are up to the mark. If not, site migration may be a blessing like it was for me.
You may be with a host that is big, has a lot of great number of affiliate. But, if your website is hosted on an old server, you may want to move out of check with your host if they can move your website to another server.
In my case, I compared GoDaddy with the InMotion Hosting and BlueHost at the time and chose the one I felt most comfortable with. I have not added iPage or HostGator in this comparison table just to keep the table size small.
Price was not my concern. I absolutely wanted the best service as I needed a fast loading website. Here is a comparison chart of the services I used for my needs at the time:
[table style="1″]
InMotion
(Launch)

InMotion
(Power)

BlueHost

GoDaddy
(Economy)

GoDaddy
(Delux)

Storage

Unlimited
Unlimited
Unlimited
10GB
150GB

Bandwidth

Unlimited
Unlimited
Unlimited
Unlimited
Unlimited

FREE Domains

1
1
1
0
0

#Websites

2
6
Unlimited
1
Unlimited
Unlimited
Unlimited
2500
100
500

MySQL
Databases

2
50
10
10
25
cPanel
cPanel
cPanel
Custom
Custom

Script
Installer

Fantastico
Fantastico
Fantastico
Custom
Custom

SSL

Shared SSL
Shared SSL
Shared SSL
Choice Available
Choice Available

Shopping Cart

3 Choices
3 Choices
4 Choices
N/A
N/A

Website Builder

Premium
Premium
Yes
No
No

Pricing
(12 Months)

$7.95
$9.95
$3.95
$5.69
$8.54

Pricing
(24 Months)

$6.95
$8.95
$3.95
$5.39
$8.09

Pricing
(36 Months)

N/A
N/A
$3.95
$5.09
$7.64
[/table]
Question: What parameters do you consider important to choose a website hosting company for your website? From your experience, which hosting company do you prefer to use? Please share your reasoning in the comments.