Live as if you were to die tomorrow. Learn as if you were to live forever. ~Mahatma Gandhi [tweet this]
If you have known me for any length of time, you know that I attend many business conferences every year. I usually attend a least two or three every quarter. In fact, as I write this, I am getting ready for the next 3 day major business conference coming up on the East Coast next month.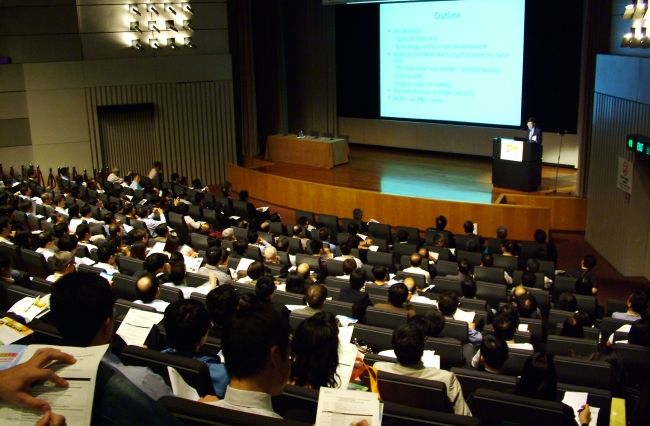 To me, it is a great way to meet other successful entrepreneurs coming from different walks of life and network with them. Many times I take a few of my close friends and business associates with me to these conferences and amaze them with the value these conferences add to their life with the compelling messages that come from the stage.
Sometimes (though not always), this translates into a new business alliance. Surely it helps me meet new people, network, and raise the visibility of my business. As active as I am on the Internet, and as much as I believe in social media as an advocate of becoming a person of influence through personal branding, I believe there is no substitute for meeting people face-to-face and building some relationships.
You will be the same person in five years as you are today except for the people you meet and the books you read. ~Charlie "Tremendous" Jones [tweet this]
While these are valid and important reasons to attend professionally, the real reason I go is to grow and groom my personality. I truly believe that we can't stay tomorrow exactly the same way we were yesterday. If we are not moving forward intellectually, spiritually and in our relationships, then we are slipping backward. I attend these business conferences to protect me from slipping backwards.
I learnt this principle from my mentor who is going to be in the UK and then in India towards the end of this month attending business conferences being held. He travels to speak to audiences in the US and other international countries.
Speaking of organizing an event in cities like London, it takes a lot of effort. Finding conference venues in London, making all arrangements for a successful meeting is a tedious task. Thanks to our leaders there who do a tremendous job.
Thanks to our leaders there who do a tremendous job and last I checked, VenueFinder.com is a good source for making location based searches fast, easy and efficient. And the way I think, if you live there and all you have to do is to benefit from events like this, you should do absolutely everything possible to be there and help yourself.
Should You Attend Conferences And Seminars?
First of all there is power in association. I will do everything to leverage that power in my favor.
Besides, we live in the times where life is full of distractions. There are dream stealers everywhere. There are so many ways you can lose the motivation to act on your dreams. Wouldn't you want to protect your dream, your passion in this environment?
Associating with like-minded people, networking with people who are positive and passionate and spending time in such an environment for just a few hours can be a lifesaver. Just for that purpose, I definitely think you should look forward to attending conferences and personal development seminars (or workshops).
Here is a list of distinct advantages you have if you can discipline yourself to attend a few conferences, conventions or seminars every few months:
You will have a distinct advantage over those who don't participate in these events from a mindset perspective. You will learn things which you wouldn't learn otherwise.

You will have an opportunity to network with people you admire, people you respect. In today's world, do you think that puts you in a position of power?

You will be able to get more visibility for yourself and your business. You may land a few business deals through the people you will be able to meet and network with. That is a tremendous return on investment.

You will find life much more exciting, much more fulfilling because of the positive, uplifting and exciting people you will meet and associate with in the process. You can't put a price on that, can you?

You will develop people skills, marketing skills and self-esteem that is absolutely critical to your success no matter what your profession.
Questions: If you have attended any seminars or workshops on personal development, what value did you get out of it? In addition to the five reasons I listed above, what would you like to add to the list of benefits? Thank you kindly!