Personal Branding was the reason why I got started online and, in fact, I have talked a lot about it from time to time in my blog posts.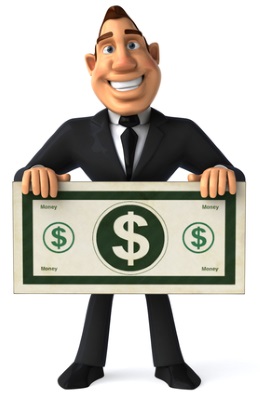 Some of you have asked if personal branding has tangible rewards, and if somebody can make money through it. Well, I am here to tell you that, in most cases, you will not make any money to personal branding in the short-term.
However, the long-term rewards of personal branding are tremendous and you can benefit from this phenomena in more than one way.
Here are some of the ways I have personally benefitted or I have seen other people benefit in their careers through personal branding:
1. Employment Through Personal Branding
Technically speaking, your resume is also your brand statement. When you upload that resume on a job portal and open it up for potential employers to view, in a traditional way, it is your personal brand that you are exposing to the world.
But, if you take your personal branding a little more seriously, the rewards can be spectacular.
Your resume is not trusted as it once was because of so many people abusing it. Every resume today is seen with skepticism. Every employer asks for references for verification of your skills; since they are not sure if your resume fully states your skills and your experience.
People who have a solid personal brand established on the Internet, do not need a resume to market themselves. In fact, opportunities come to them, employers come to them and offers come to them. I remember checking on the Internet (along with my manager,) on the candidates who I was going to interview and interviewing only those whose web presence indicated mastery of their skills.
Personal branding will work for you in the employment field if you work it the right way. If not, your resume is the only thing you have.
2. Landing Clients Through Personal Branding
When I started working on my personal branding, I had no idea if I was going to start a business or if I would continue to look for jobs like many other IT professionals.
Eventually, I started Krishna World Wide and then started offering web development services, social media marketing services and also fully managed premium WordPress hosting service.
As a matter of fact, most of my clients came to me because of my personal branding. I always remember these words from bestselling author, Bob Burg:
All things being equal, people do business with and refer business to those they know, like and trust.
Personal branding helps create a sense of knowing because they see me and my posts all over the web, it also tells them that I know what I'm talking about and therefore, when I undertake something, I have the ability to deliver.
Nobody likes to do business with those they don't like. My clients come to me because they like my work and what I share through my personal brand. They find a connection and therefore they feel comfortable doing business with me.
Speaking of trust, it is built over time. People will trust you after they begin liking you. Your personal brand will help you create an aura around your name that fosters trust.
3. Making Money Through Affiliate Promotions
I still remember purchasing the book, "Platform: Get Noticed in a Noisy World" just because it was an email from John Maxwell that promoted the book. If I didn't know about the personal brand of John Maxwell, I wouldn't have even bought the book since I had no knowledge of Michael Hyatt.
If you have a strong personal brand, which takes time and effort in building, your voice has a value. When you promote something, people go for it. The bigger your brand value, the bigger the money.
4. Speaking Engagements Through Personal Branding
If you are a good public speaker and you look forward to paid speaking engagements, your personal branding goes a long way.
The better your personal brand value, the better your audience responds to you and the more money you make which, in turn, also expands your brand value further. It is very important to capitalize on these opportunities to make money while expanding your personal brand.
On the other hand, I have seen good public speakers who really have the ability to inspire an audience and move them to action. But they starve for engagement because their personal branding is so poor that they have nothing to show for. The only people they do business with are those who personally happen to know them.
5. Attracting Investors Through Personal Branding
There was a time when I had to fund everything from my pocket because I did not know who to turn to if I needed some financial help. I funded all my projects, did everything myself, kept doing it and made no money.
Today, I don't have that problem anymore. Today, people approach me to invest in my business, to partner with me in new ventures and they're willing to invest money.
When I look back just three years ago, I didn't have anybody who was willing to put money into any project of mine because my brand value was in that strong at that time.
You build a personal brand identity, you stay consistent and persistent and you will reap tremendous benefits of your work down the line.
If you already have built your personal brand, I am sure you are already reaping some of these benefits and you can probably add some testimonials through your comments 🙂
Conclusion
Yes, it is true that you will not make money while you are doing personal branding. How long it will take for you to build your brand value really depends on your work ethic and the market in which you are establishing yourself.
However, once you establish your brand identity, the possibilities are endless. By branding yourself you can make money in more ways than any of us can probably imagine.
Your Turn Now, Share Your Thoughts
What comes to your mind when you think of personal branding? What are you doing for your personal branding and if you already have established your brand identity, would you like to share some tips to help my other readers learn from you?
Kindly share your thoughts through your comments below. Thank you kindly!