Did you know your WordPress pings a few services each time you publish something new on your website? Essentially, it is a good thing that WordPress does it automatically so you don't have to worry about notifying the search engines and all other services that there is something new at your website.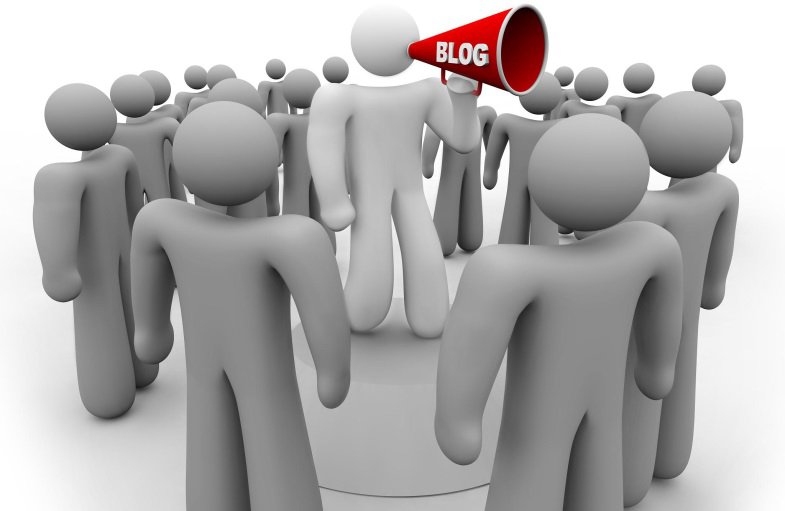 This is a great news and this is one of the reasons WordPress is the #1 blogging platform in the world!
About Ping Services
Basically, a ping is a notification sent to search engines that new content has been added to your website. This is a kind of an invitation you send to the search engine bots to visit your blog.
Last year, I was doing my research and came across a post from Anna Hoffman of TrafficGenerationCafe.com titled "Has Google Pinged You as a Spammer?". In this post, Anna explained all the ping services she uses for her blog. It is a resourceful post and I learned something important about ping spamming that I am going to share shortly. But first, let's talk about ping services.
By default, WordPress comes configured to ping a service called 'Ping-O-Matic' and you can see that by visiting Settings > Writing > Update Services from your WordPress Admin dashboard. The entry will be like this:
http://rpc.pingomatic.com
However, there are many blog directories and ping services which accept pings. So, when you add a new post in your blog, it is a good idea to send a ping to all these services so they can add your post into the directories/indexes as applicable and thus, it generates a backlink for you.
Therefore, just one ping service wasn't good enough until last year. Now that 'Ping-o-Matic' has done a great job and it pings many other services for you automatically, you don't have to worry about pinging too many services anymore. But based on my research and Anna's recommendation as well, I have also added the following 3 services to my ping list:
http://blogsearch.google.com/ping/RPC2
http://rpc.technorati.com/rpc/ping
If your blog doesn't ping these services, it may be a good idea to add these services to your ping list as well. As of now, when 2013 is about to end, this ping list is good enough. That also means that, if you are having too many services listed in your ping list, it's time to remove them except these. Many ping services are not taking your pings any more and many may have been changed or closed their services.
How Your Blog Could Become A Ping Spammer
Can your blog ping the ping services (or can you make it do so) too many times? Yes, it can happen. In fact, that is the whole idea behind this post.
By default, WordPress pings whenever you post a new topic on your blog. It's intentional and it is good because, that is what we want. Don't we?
But, if your blog pings too many times in a little while, search engines and other bookmarking services may ban your blog as a ping spammer. So, while pinging is a good thing, too many pings, too soon, is definitely not a good thing to happen for your blog.
Understanding WordPress Pinging Mechanism
WordPress is supposed to ping those services included in your ping services list (as discussed above) whenever a new post is published.
Now, before WordPress 3.1, there might have been a scenario where your blog would ping those services even when you edited a post or you scheduled bunch of future blog posts. Now, in such cases, if you edited a blog 30 times in a day and your WordPress pinged those services 30 times, your chances of getting banned from pinging as a ping spammer, were very high.
However, WordPress has come a long way and also, it is the number one CMS in the blogosphere. At least we need to trust WordPress guys that they would have fixed the problem (if it existed at all initially) now that WordPress 3.7 is out. Too much pinging is a serious problem and if WordPress continued to have this flaw consistently, it would quickly become a second grade CMS and people would have found something better to move out. Don't you think?
As a matter of fact (and you can verify this through the WordPress forum which is pretty active), WordPress doesn't send a ping to any service until you publish something. WordPress doesn't ping any service on editing or scheduling or saving something in the draft. Therefore, your blog's chances of being labeled as a ping spammer are pretty slim with the current versions of WordPress software. You can relax knowing that your blog is safe no matter how many times you edit or save your posts.
For more information on this, I can point to this detailed explanation of this mechanism by the author of the CBNET Ping Optimizer Plugin who explains why you don't need to worry about the pinging problem anymore in WordPress.
Does Your WordPress Blog Need A Ping Optimizer Plugin
If WordPress had a pinging problem, we would need a plugin that would stop WordPress from pinging the services unnecessarily. But, with the understanding of the saving, editing and publishing process within WordPress (as explained above), there is no need for any such plugin.
Prior to knowing how WordPress handles these things, I used to have WordPress Ping Optimizer plugin although CBNET Ping Optimizer plugin was also on my radar and I used to recommend that to some of my friends.
Interestingly, I see that Anna (who used to recommend WordPress Ping Optimizer before) now recommends another plugin called MaxBlogPress Ping Optimizer plugin. I am not sure why Anna continues to recommend that people add one more plugin to their blog, but I think that we should give some credit to WordPress and begin to trust that they wouldn't let such a flaw exist in WordPress for so long.
I don't use any ping optimizer plugin and I don't recommend any of my clients and friends to have any ping optimizer plugin whatsoever. And I have not seen any negative (or positive) impact of not having a ping optimizer plugin on any of my sites.
But, if you would like to still have a plugin, you can choose any of the plugins I shared above. It isn't going to hurt anything either (as long as the plugin is not having a bug or a conflict). Of course, adding a plugin is only going to increase the load on your server for no obvious benefit.
Over To You – Questions/Recommendations/Testimonials?
Do you use any Ping Optimizer Plugin on your WordPress blog? If yes, have you found any benefit/loss of using the plugin? Please share your story through your comments and add value.
If you don't use any plugin for this purpose (or, if this is your first introduction to the concept of pinging), please share your thoughts or any questions that you may have about this. I would love to hear from you.
Thank you kindly!