I wondered what should I post today on my blog. Should I write about WordPress? Should I write about business development? Or, shall I publish something about social media marketing today?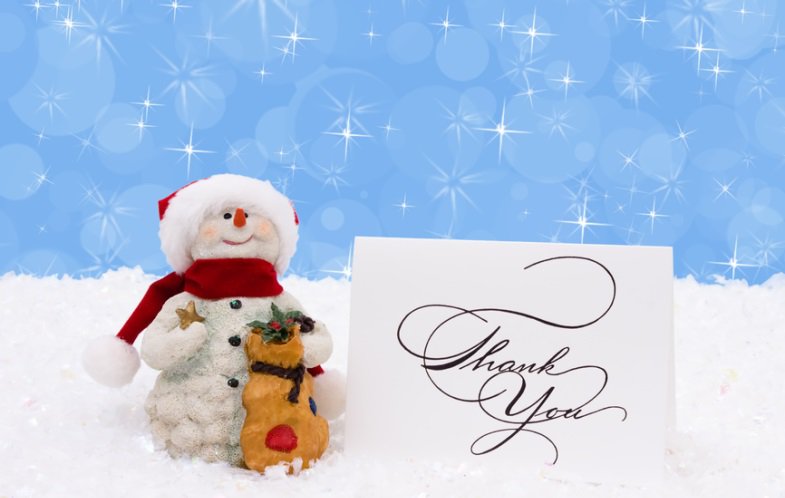 By the way, I have plenty of pre-written blog posts. But I decided to clear the calendar because I realized, today, is Thanksgiving in the United States and I must do something special.
So, the idea of this post spawned with the thought that I should express my gratitude for many things I have been blessed with this entire year. I should express gratitude to my family and friends, associates, customers and many more people – and especially you!
If you have been on my blog for a few times, you have shared your thoughts, taken time to appreciate some of my work, shared them to your network, may be referred a few others to my blog. I want to let you know that those little things that you have been doing, has helped my blog and me, march ahead. I want to take this opportunity to thank you for your love and support.
Powerful Gratitude Quotes From My Collection
And now, on this Thanksgiving, I want to share with you a few thoughts on gratitude and some powerful quotes I have collected to remind myself of the attitude of gratitude. These quotes remind me of my duty to be grateful for such a tremendously blessed life. I hope you will find them inspiring as well:
We can only be said to be alive in those moments when our hearts are conscious of our treasures. –Thornton Wilder
Happiness cannot be traveled to, owned, earned, worn or consumed. Happiness is the spiritual experience of living every minute with love, grace, and gratitude. –Denis Waitley
Gratitude can transform common days into thanksgivings, turn routine jobs into joy, and change ordinary opportunities into blessings. –William Arthur Ward
He is a wise man who does not grieve for the things which he has not, but rejoices for those which he has. –Epictetus
God gave you a gift of 86,400 seconds today. Have you used one to say, 'Thank you?' –William Ward
Who does not thank for little will not thank for much. –Estonian Proverb
The hardest arithmetic to master is that which enables us to count our blessings. –Eric Hoffer
Feeling gratitude and not expressing it is like wrapping a present and not giving it. –William Arthur Ward
Let us rise up and be thankful; for if we didn't learn a lot today, at least we learned a little, and if we didn't learn a little, at least we didn't get sick, and if we got sick, at least we didn't die; so, let us all be thankful. –Buddha
Feeling gratitude and not expressing it is like wrapping a present and not giving it. –William Arthur Ward
Be thankful for what you have and you will end up having more. But if you concentrate on what you don't have, you'll never, ever have enough. –Oprah Winfrey
You cannot be grateful and bitter.

You cannot be grateful and unhappy.

You cannot be grateful and without hope.

You cannot be grateful and unloving.
One of the main reasons that we lose our enthusiasm in life is because we become ungrateful..we let what was once a miracle become common to us. We get so accustomed to his goodness it becomes a routine. –Joel Osteen
We would worry less if we praised more. Thanksgiving is the enemy of discontent and dissatisfaction. –Harry A. Ironside
To witness miracles unfold in your experience, count your blessings and be thankful. Perceived small blessings accumulate to be the most powerful. –T.F. Hodge
Gratitude is the sign of noble souls. –Aesop
You simply will not be the same person two months from now after consciously giving thanks each day for the abundance that exists in your life. And you will have set in motion an ancient spiritual law: the more you have and are grateful for, the more will be given you. –Sarah Ban Breathnach
'Thank you' is the best prayer that anyone could say. I say that one a lot. Thank you expresses extreme gratitude, humility, understanding. –Alice Walker
From My Repository – My Browser Start Pages
I had published about my start of the day online and about my browser start pages a long time ago and I know you may have seen this already. But I want to share that post one more time with you and remind you of how important it is for us to start our day on a positive note.
In this post, I shared my way of starting the day and how I control what comes in front of my eyes when I switch on my machine and start my web browser. If you have a moment, please take time to check out this post:
In the end, again, thank you for being with me for a few minutes today. Happy Thanksgiving to you!
Love Some Musing? Here Is A Thanksgiving Song
If you were in the United States last year, you must have heard this superhit. But if you didn't, I think you will love this beautiful video that swept the music industry last year with its stunning performance and overnight success with 15 million views on Youtube.
I love this song and I thought that you may just enjoy this video as today is the right occasion for the right song:
Over To You – Have Something To Say?
How do you manage to maintain an attitude of gratitude as life happens? How do you keep yourself motivated as you go through life? How do you count your blessings? I would love to hear your thoughts now.
Click here to visit the comments section and share your thoughts now. Thank you kindly!