[note background="#F0F0F0″]This is a guest post by my friend, Rishabh Gupta. He is the founder of iNFOTYKE, a SMM & IT services company. Please feel free to connect with him on Twitter or Facebook[/note]
When you go for reserving a domain name for yourself, do you wonder what domain extension makes more sense for you (or your business)?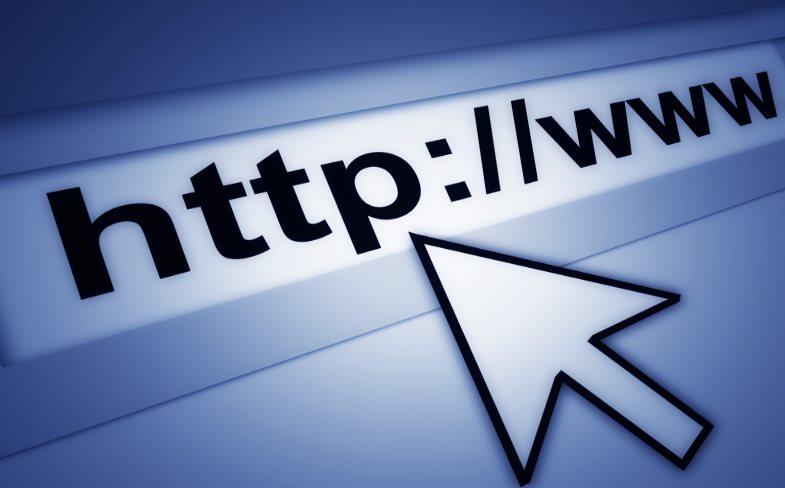 There was a time when having a domain automatically meant you had a ".com" and that's why they called it the dot com bubble – the era to late 90's when internet was introduced. Even the iPhone keyboard has a keyboard shortcut to add a ".com" to the website URL.
I still remember when I was searching for a pretty name for my startup that would represent my company. Needless to say that I was looking for a ".com" domain name and got lucky enough to get the one I desired.
Domain Extensions Have A Purpose
Every domain has it's specific purpose, like government body uses .gov which is not available for general public, ".edu" for educational bodies, and ".org" for charity or non-government organizations. The thing is, your domain name should be meaningful and related to your brand or business. Every domain has it's own specific value and represent the related brand.
When we buy a ".com", it's always a good strategy to reserve other important extensions with your brand like ".net", ".org" ".tv" or it can be a country specific like ".co.uk" or ".us".When you have diverse core operations represented under one brand, you can use a .net extension. It is great for several business entities on the same platform. You can probably use a .tv extension for your brand's promotional talks and videos.
Some people prefer .org for charitable purposes as it represents the body of an organization. However we can also use the .org for other commercial or non-commercial stuff and represent the brand services, sectors or more than one venture. I personally use .org to display my all ventures at one platform.
Who Should Consider Country Specific Domains
Now a days, still many people search a domain name first before finalize the name of company. Does it matter to have a .com extension only or we can go with other country specific extensions (TLDs=Top level domain) like .in, .co.uk or .us?
If you are representing a brand or business for any specific country or in multi-nationals, it's always good practice to use country specific domain because costing, languages, rules & regulations and delivery process are different for country to country.
Thanks to technology, your websites can detect the visitor's country (through the IP detection) and redirect them to that native country specific portal with their native pricing or languages. Some brands use a sub-domain – like usa.website.com, russia.website.com or website.com/usa. This is another way to have a country specific website.
Keep Your Domain Names Meaningful
Domain names are awesome if people can remember the name. If your visitors can remember it, they are more likely to return and visit the site again.
That is why you will see some good looking domain names for sale at premium prices. Some companies pay to get those domains for themselves.
For example the BBC Media uses bbc.co.uk (they couldn't get bbc.com — it was too late!) and facebook.com was thefacebook.com. Even, Box.net bought Box.com, Flickr.com bought Flicker.com, and GetDropBox.com bought DropBox.com. They were only able to make these acquisitions because they had enormous capital. This is not something everybody can do.
What Makes Sense For Your Business?
Suppose you're a web designer from New York city and you have an online business. For you, designer.nyc or webdesigner.nyc looks more interesting than webdesignerinnewyorkcity.us.
For your online resume website, .me or .name can be interesting and meaningful when compared with a .com or .org website extension. Doesn't it make sense?
Your motto behind your domain name is simple – domain name should speak for your business! [tweet this]
More Domain Extension Choices Available
In a highly competitive market today, getting your desired domain name which actually represents your business correctly or even for your online brand identity is very difficult.
Partly this is because of the limited number of domain extensions that have been available so far.
However, with a wide variety of top level domain extensions becoming available now, you no longer have to rely on an ambiguous domain name for your online presence.
Consider having Java.jobs as your domain name instead of JavaJobsOnline.com. How about having a Delhi.estate instead of DelhiPropertyRealEstate.com? Not just that, imagine having your photography business represented by your domain extension that says something along these lines — MyPhotoBusiness.photography or your music coaching business as MusicTeacher.guru and many more.
If you're a blogger you can speak your mind with a .blog website. How wonderful will that be?
There are many top level domains are coming like .design, .cab, .chat, .free, .buy, .now, .support and so on. You probably will have less struggle in finding a suitable domain name for your brand name. It's just for everybody now to choose their own brand with a pretty name with an extension that suits them the best.
How To Find A Good Domain Name
Obviously, if you are planning to find a pretty suggestion for a domain name, there are many awesome tools that can be used. You can use these domain name search engines to check if a domain name you're considering is still available for purchase, or just to view domain name information.
www.uniteddomains.com is a leading search tool for domains. It will tell you quickly about domain names if it's available or taken, across the web. You can use any domain registrar to check for names.This is just an example which I use.
Examples Of Poorly Chosen Domain Names
Why should you choose your domain names carefully and seriously? Please read the following case studies where I am going to show you some brands who probably chose a wrong domain name.
MarketHear.com – This domain name fails the "Bar Exam" right off the bat. The "Bar Exam" refers to deducing the spelling of a company name (so you can type it into your browser when you get home) when someone is screaming the name while you are in a bar.
The problem with MarketHear.com is that it fails this test so miserably that you could be in a library and shout the name at the top of your lungs, and no one would know whether you said MarketEar.com, MarketHere.com (the most logical spelling for this phrase), or MarketHear.com.
Furthermore, MarketHear.com doesn't own MarketHere.com, so they don't have the luxury of being able to forward it.
ForkBug.com – (Irrelevant keyword & negative connotations): You're probably using the word "bug" for no other reason than that you've seen it used elsewhere many times.
"Bug" works for FireBug, FogBugz, and BugZilla because they do in fact help you deal with software bugs.
ForkBug, however, not only has nothing to do with bugs (the name is derived from a restaurant deals site), but the connotation of bugs is self-destructive: Who would want to think about jabbing a bug with a fork while they're eating a nice meal?
This is certainly not how you create a brand unless you're purposefully trying to leverage negative imagery for some strategic purpose.
Examples Of Carefully Chosen Domain Names
What I love about all the examples below is that I doubt they were expensive to acquire. In fact, I'm sure many of these were likely registered for $10 from a domain registrar.
Case in point: You don't need a lot of money; you just need a sustained drive to secure a good name. You need to hustle.
FlipKart.com – An online eCommerce portal in India. The simple and meaningful name — you can always flip your cart at their portal. This is a level of naming quality that every business person should strive to achieve. This is something related and completely unforgettable name.
Digg.com – It is a rare example of a word modification that worked better than its official variant (Dig.com) probably would have: Not only does the name remain simple (a repetition of only the last letter), but the repetition happens to be of a consonant whose doubling doesn't alter the original pronunciation or cause excessive spelling confusion (it's easy to remember two "g's" instead of one). Furthermore, the name is short enough to withstand the modification.
What About Trademark?
When a new generic top-level domain (gTLD) extension launches, there's a short period where domain names cannot be registered by everyone, but only by those who have a trademark for the term they wish to register.
This ensures that trademark holders can secure their names and safeguard them against malicious registrations. The Sunrise period for a new TLD lasts from 30 to 60 days, after which all names in that TLD are available for anyone to register.
If you are a trademark-holder, you get the first shot at procuring your desired Domain Names here.
How to Acquire a Domain (That Someone Already Owns)
It gets a little tricky when you want a domain which someone else has already purchased. There may be an opportunity for you to get it if the other party is willing to sell it to you. So, here are a few possible ways you can try:
1) Direct Contact
If there are no contact details on the domain's site, perform a WHOIS lookup using DomainTools.com. You'll either be presented with the domain owner's contact information, or you'll be stonewalled by a "Privacy Protection" service.
2) Brokerages
Use DomainTools.com to do a WHOIS lookup — it will tell you which registrar the domain is using. Visit that registrar's website and search for their "Brokerage/Buy/Offer" service. The trick here is to always use the brokerage service of the registrar with which the domain is registered. This way, the registrar knows how to contact the domain's owner, even if the owner is using Privacy Protection.
If, for example, you were to use GoDaddy's service to contact the owner of a domain registered with Network Solutions (which has their own brokerage), GoDaddy might not be any more effective at getting in touch with the owner than yourself.
3) Legal Claim
If you believe that you're legally entitled to the ownership of a domain because it infringes on a trademark that you registered prior to the domain's registration, or because they are misrepresenting themselves as you, or for a few other reasons, consider exploring the UDRP.
Read through UDRP link thoroughly before you proceed with this option, as it will cost you time, energy and money, and you might not win.
4) Aftermarket Biddin
If the domain in question is listed on Sedo or Afternic, then you can simply place a bid. The only advice I can offer here is to first inform yourself of the reality of domain name analysis, research past sales with similar keywords, and get a feel for the domain name's aftermarket trends.
Conclusion
No doubt, new top level domains will change the industry, and will increase our revenue, but still, somewhere, it will take a lot of guts to divert our mindset from .com. We need to get a meaningful and short name for our brand. I must say, "your brand is your baby" so, give it a name so that the world can feel the emotional attachment.
The one thing I want to leave my children is an honorable name. ~Theodore Roosevelt [tweet this]
I personally feel that the initial name choices can lead us to get better deal and audience if we are here for some serious business.
So, what's the name of your baby?
Now, click here to go to the comments section or scroll down. Let me know what you think of these newly released domain extensions and how does it affect your strategy. Thank you kindly!