Matt Cutts, who runs Webspam at Google rocked the SEO world with his latest post titled "The decay and fall of guest blogging for SEO". I have received countless blog posts, newsletters and questions from people all over since then.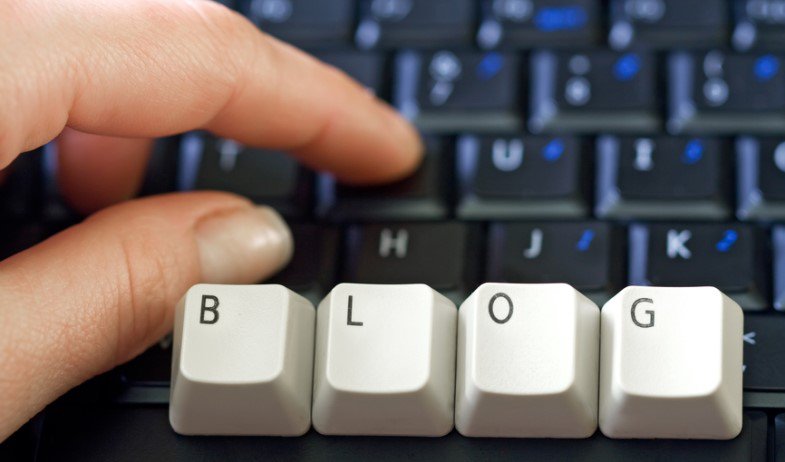 And therefore, I decided to consolidate my findings in this post and provide my perspective of what is happening and what really is going to happen with regard to guest blogging in the short term and in the long term.
The Cause Of Panic In The SEO World
This is what Matt Cutts said and it has a lot of SEO experts worried (especially those who have been using guest blogging as their main SEO strategy):
Okay, I'm calling it: if you're using guest blogging as a way to gain links in 2014, you should probably stop. Why? Because over time it's become a more and more spammy practice, and if you're doing a lot of guest blogging then you're hanging out with really bad company.
And then, he went on to say:
So stick a fork in it: guest blogging is done; it's just gotten too spammy. In general I wouldn't recommend accepting a guest blog post unless you are willing to vouch for someone personally or know them well. Likewise, I wouldn't recommend relying on guest posting, guest blogging sites, or guest blogging SEO as a linkbuilding strategy.
What Experts Are Saying About Guest Blogging Now
In just a couple of days of this announcement, Matt has received over 408 comments and counting and then even he has added additional clarification about what he intended to say. However, here are some of the important articles I would like to share with you so you can find out what other internet marketing and SEO experts are saying about this update:
According to Search Engine Journal, one of my favorite places to go for some awesome SEO tips, guest blogging isn't dead. However, they say, that you may want to re-evaluate your strategy if guest blogging has been your main strategy for link building.
In response to Matt Cutt's declaration, SEJ advises this:
First, SEO isn't dead. Guest posting isn't dead. Our lives aren't over. If guest posting was your main strategy for getting SEO links, you may want to re-evaluate what you're doing. Guest posting is NOT dead and can be a very good source of links, but more importantly interactions that drive REAL people to your site. Create amazing content and links that will help inspire people by it's content. That's what'll really help your SEO. That type of SEO will never die.
Copyblogger is one those sites I have recommended many, many times in the past and I value their expertize. According to what they have researched and found, they say in a very authoritative tone that Guess blogging is NOT dead and if you are a quality guest author (or if you allow quality posts on your blog), you have absolutely nothing to worry about.
Here is what I would like to quote from copyblogger's post:
Google fails as a search engine if it starts penalizing sites that deliver quality content just because that content happens to be in the form of a guest post. And we all fail as publishers if we follow a strategy of chasing hypothetical algorithm changes.

Quality will always win. Guest blogging is not "done," dead, or destitute. Have standards, do right by your audience, and play to win in the long term.
And then, one of the bloggers and well known SEO expert Neil Patel, who runs his famous blog QuickSprout.com, published his article yesterday on this topic where he again says that guest blogging can't die.
Neil says that the match of SEO and guest blogging was made in heaven and it can't die, and I believe him because he has tremendous logic behind what he is saying. Here is what Neil has to say:
Guest posting is a great way to drive traffic, increase sales, and grow your brand. Matt Cutts stated it himself. By no means is he trying to say that you shouldn't guest post. Instead, he is stating that it is becoming spammy.

I still think guest posting will help your rankings, just not in the way it used to. Because you have to avoid using rich anchor text and only link to your site when it benefits the reader, you won't rank for head terms as easily as you could in the past.
In addition to his thoughts about Matt Cutt's declaration, Neil also shares 5 helpful tips of using guest blogging as an effective tool for long term benefits.
My Conclusion On This Guest Blogging Fiasco
Every good thing becomes bad eventually when people start to abuse it and guest blogging has been essentially used to abuse the web for a couple of years now. This must end and Matt Cutt's declaration points in that direction.
Google is going to hunt down low quality guest bloggers, their posts and blogs that allow such guest posts. This is a good thing for quality of the internet and quality of search engine results you and I get when we go to search.
However, quality always wins no matter what!
Google will always reward quality websites and quality guest posts. As long as you are doing sensible guest blogging with intention to help your readers, you will be doing just fine.
I have done a few guest posts on websites I know because of personal connection with the blog's owners and I will continue to do so as and when opportunity presents itself.
Also, I will continue to allow guest posts from those who will satisfy the prerequisites for guest blogging on my site. I don't think any spammer will be able to fulfill the expectations I've set for guest blogging on my site. Therefore, as I have always been able to filter out bad ones, I think I am going to keep my doors open for quality people on my site.
Over To You, What Do You Think?
What do you think is the future of guest blogging? If you have a blog, are you going to allow guest blog posts on your website? Do you think I should allow guest posts on my blog? Please share your thoughts through your comments because your opinion matters!
Thank you kindly!