When I started to blog using one of the free blogging platforms several years ago, I didn't have any idea what I was planning. I just had to say something and I decided to say it using a blog. That's was the extent of my plan.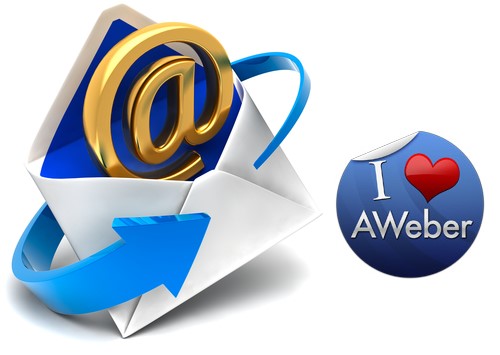 But things changed with time and I began to see possibilities as my confidence grew. I soon realized I needed to allow people to subscribe to my blog so that they don't have to wonder when I am going to post something.
Started My List Building Journey With Feedburner
Today, this is a no brainer. When you have a blog, you need to burn a feed and link it to your website. Pretty simple and everyone has it these days!
Well, I stayed that way for a long time and I wasn't able to communicate with my subscriber community in any other way than through my blog posts. I wasn't able to send follow up emails, share an eBook or anything of that nature.
Personal Branding Efforts Caused The Transition
Eventually, I realized the mistake I was making and I decided to switch to Aweber. Not that I was losing out on money because I didn't have a big list but simply because it was hurting my personal brand. I was running a couple of blogs and I was not even having a subscription form properly placed. It was not very professional, was it?
I realized that I needed to invest in my online brand to have the credibility I needed to build my brand. Once that sense of ownership came, I decided to switch to Aweber (didn't know many of its features at the time, but simply; since many top marketers were using it).
By the way, in accordance with the Federal Trade Commission's 16 CFR, Part 255: "Guides Concerning the Use of Endorsements and Testimonials in Advertising, I need to disclose that the links in this post are "affiliate links." This means if you click on the link and do business with them, I may receive an affiliate commission. Regardless, I write to recommend only the products and services that I like, enjoy using and feel valuable for my readers.
A Sense Of Importance For Email List Building
After switching to Aweber and using their autoresponder services for sometime, I realized what I was not doing until then. I didn't have a vision for building an email list. Whatever I did, I did for building my brand identity. That's it!
Well, your blog's email subscribers are the base from which you really grow your online presence and your brand identity. This is the aspect which is no more secret today but it was for me at the time because I didn't understand why. I am glad I got it finally!
Now, I am going to share a few features of Aweber that make them such a popular autoresponder service and why I highly recommend them to my clients.
Features For List Building And Management By Aweber
Yes, committing to pay $20 a month to begin with, wasn't the most pleasant decision at that time when I was not even making a penny online. But it was an investment I was willing to make.
Well, when I started liking them, I became their affiliate and since then, I have enjoyed promoting Aweber and hence it pays for itself. So, really, it's not about money. It's about making a decision. Isn't it?
Later, as I continued to use Aweber and started building my email list, it continued to amaze me how much I was able to do with so much ease with this service. Some of it, I share with you today and hopefully you will find your reasons for using Aweber if you haven't already:
1. Easy And Instant Welcome Email
I remember when I wanted to give away my first eBook as a free gift to those who subscribed to my blog. That is when I really felt the need to have an Autoresponder service. That is when for the first time I thought about Aweber.
Isn't it so much easier for you as a subscriber to get an instant thank you response sent to your email with the eBook attached? How about being redirected to a "Thank You" page that has a link to download your eBook as soon as you confirm your subscription?
Not just that, this instant follow up feature has a definite advantage where you, as a blog owner, can instantly promote a few other offers you may have along with your free eBook (or any other offer that you might be running).
2. Ability To Send Personalized Emails
When I was with Feedburner's free service, I had no way to personalize my emails to my subscribers. I couldn't start my email by addressing my subscriber with his/her first name.
But with Aweber I can do that. My follow up emails or even blog broadcasts go to my subscribers as:
Dear [Subscriber's First Name],
Now, I have many subscriber friends who love to receive such an email and many times they take time to thank me for sending them my blog updates. They feel valued and isn't that the purpose? Don't you want your readers to know that you want to make their experience as pleasant as possible?
Personalization is one of the best features of Aweber and I would spend money only to get this feature!
3. Ability To Send Automatic Follow Up Messages
We all like to be part of some community and building an email subscriber list, having a set of people who engage in discussion on blog posts, is also part of the same agenda. Before signing up for Aweber, I did not have a way to send any follow up message to people who subscribed to my blog, or ask a question to understand their needs.
But with Aweber, you can automatically send out follow up emails to your subscribers as you choose. You can send a communication right after the welcome email, then again after a set interval of days or weeks depending on your strategy. This is such a great way to build relationships with your readers!
I currently run an email based educational course to teach how to setup your own self-hosted website, how to write blog posts, how to drive traffic and how to make money online. I offer this course to anyone who subscribes to my blog. The chapters start to go out as a follow up message after confirming their subscription.
Depending upon my assumption of how many days it may take for my subscriber to implement the knowledge gained through a chapter, I have set the delivery interval for the next chapter throughout this 10-email series. Isn't it such an incredible feature?
4. Ability To Monetize Through Email Campaigns
When you have a blog, you want to make some money, don't you? Everybody needs some money and Aweber gives you a powerful toolbox in your hands to make it happen.
You ask how? Right?
Well, if you are subscribed to any well-known experts such as John Maxwell, Tony Robins, Neil Patel, Michael Hyatt, Jeff Walker or Robin Sharma. There are so many of them and they all are incredible leaders in their own craft. But, have you noticed that from time to time they send you an announcement about a new product or a new service or a new online program they are launching?
And, right after that, you start receiving about 2 or 3 really awesome value-added information for free. It may be training of some kind, or an incredible eBook or something that teaches something of value and you love it. And then, from the 3rd or 4th email onwards, you get the announcement that now you have an opportunity to buy their product/service/program in $97 (or something along those lines) which usually costs $599 (or so)?
What is it?
That's exactly how top internet marketers make money online. They have a large email list. They connect with their subscribers through their quality content, offer awesome value and then, promote their product or service which people are more likely to buy because they already love the free stuff. This type of email campaigning is now in your hands with Aweber. Isn't that awesome?
5. Beautifully Designed Signup Forms
I wasn't very good at web design, so including a picture within my posts was a technical challenge. When it came to designing a good looking signup form, I couldn't do it if it wasn't for Aweber's predesigned beautiful forms.
They have over 150 web forms available for free for you to place right in to your blog's code. They even have a WordPress plugin so you don't even need to copy and paste code.
This was one of the most compelling reasons for me behind choosing Aweber at the time. I discovered all the other features later.
6. Track Email Delivery, Open Rates And Do Much More
I had no way of knowing, who read my email and who didn't, when I was using the free Feedburner for managing my subscribers. But now, I can really track a lot of things easily and comfortably! For example:
Get an email every time you get a subscriber

Get an email notification as soon as people start to open your emails to track your email campaign's statistics.

Track how people opened the email you sent and how many people didn't.

Track who clicked on a particular link within your email. This enables you to know the best place to place some advertisements in your emails.

Get an email when somebody unsubscribes.

Manage subscribers based on their activity. For example, if there is a subscriber who hasn't opened an email from you in last 10 months, you may want to remove them from your mailing list.
…and much more which I'm not yet using. But these are just some of the features I love and currently use.
7. They Have Credibility In The Marketplace
Another thing I was looking for was, the credibility factor. Who else is using them? Who trusts them?
Well, that was very easy research because I soon found some of the most respected internet Guru's that use Aweber and they all seem to be using it very effectively. Just to name a few, here are the people I noticed using Aweber and that made a difference:
Problogger

Copyblogger

SocialTriggers

Neil Patel

Robin Sharma
This was enough credibility for Aweber to earn my trust. I guess any company will love to have these people use their service. But they chose Aweber. There must be a good reason, isn't it?
How About Yourself? Share Your Thoughts
If you are using Aweber as your Autoresponder, are you happy with it? Would you recommend it to others? Please share your experience now through your comments.
If you are still thinking about it, does my experience add any clarity to your decision making process? Do you have any additional questions for me? Please share your thoughts/questions in the comment section.
Thank you kindly!