A couple of days ago, as I was taking an inventory of my daily activities, I was amazed to see the list of things I got done just in one day. My list had activities starting from paying bills, dropping and picking up kids from school, going to meetings, meeting potential customers, attending networking events and all the way to publishing a new article for this blog.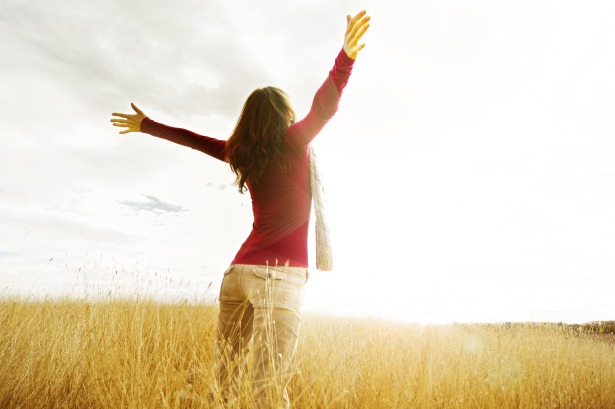 Wow! It is just amazing how much we can get done just in a day these days. With all the new technologies, gadgets, fast paced life and new ideas coming our way, our lives are so much better already.
However, the real fact of the matter is, the fundamentals of our lives haven't still changed. Yes, we live in much enhanced environment and that comes with its own set of new challenges. But, we still are humans surrounded by other humans and therefore, basics principles of success and happiness do not change. We still go through life experiences depending on how we think, what we believe in and how we act. We still have to face the consequences of the choices we make.
Here are five simple habits I learnt from my mentor that has tremendously helped me live a more fulfilled, more positive and more powerful life every single day. I hope you find them useful in your life as well:
1. Be Thankful For What You Already Have
We all have friends who want a new life, but they take every new day for granted, waste it and then wait for the next one to come expecting it to be better.
My mentor taught me that the secret to a good life is hidden in making full use of what is given to you today. Appreciate what you already have, thank God for the opportunity to live one more day and live it to your maximum capacity. Don't wait until the end of your life to feel how great it has been.
2. Live Positively Today – Every Day
This is very much related to the attitude of gratitude as we discussed above. Being grateful for the blessings of today requires that we be in present and make use of our today.
I learnt long back that being actively in the 'here and now' for myself and for those I love makes my day tremendously successful. You are right here, right now in this moment we call life, which is in itself a miracle worth paying attention to. If you really want to master this art, I highly recommend you grab a copy of The Power of Now.
3. Set Small Daily Goals
I prefer to set a goal every morning to just finish one important thing that day and then, I work diligently to make sure it happens. Just by doing that, I am able to accomplish 365 important things in a year. This is an amazing technique using which, not just I finish what I set out to do everyday, it gives me a feeling of accomplishment at the end of the day.
I have to recommend you my favorite and a magnificent book that has the power to really teach you the compounding effect of doing just little things daily. Please grab the book Compounding Effects ( Or grab the Audio CD) by Darren Hardy.
4. Stop Over Planning – Start Doing
Planning is one of the most desired skills to have. However, I've seen people who plan so much that their plans never materialize. They spend so much time in planning that their plans never get off the ground.
Legendary coach John Wooden said:
Don't let what you can't do stop you from what you can do. [tweet this]
Right now is the time to take action. Right now is the best time to do what matters most in your life. Stop over-thinking and start DOING! You may also want to read another phenomenal book I love – Getting Things Done.
5. Do Positive Self Talk Twice Each Day
We are all capable of creating the future we desire. Whether or not we know, whether or not we agree, we have created our present situations ourselves through our thoughts, through our own imagination and through the words we speak.
Several books have been written explain the power of spoken words and how we can achieve anything we want just by using the simple yet powerful techniques of positive thinking, visualization and positive self-talk.
I've experienced incredible blessings since I started to do positive self-talk once each morning right after rising up and another at night right before retiring. Positive Self-Talk (also called Positive Affirmations) are absolutely the best way to employ the law of attraction to work hard in our favor. I highly encourage you to learn more about positive self-talk and how law of attraction works through these books:
Your Turn To Share
When it comes to daily productivity, how do you plan your day? How would you describe a successful day for yourself? Please share your thoughts in the comments as I look forward to your feedback now.