The rewards of blogging are awesome. However, your blogging challenge begins as soon as you get engaged in choosing the best suited platform for your blogging needs. It is an important point to think about if you are just starting out on the journey and it also confuses many aspiring bloggers, naturally.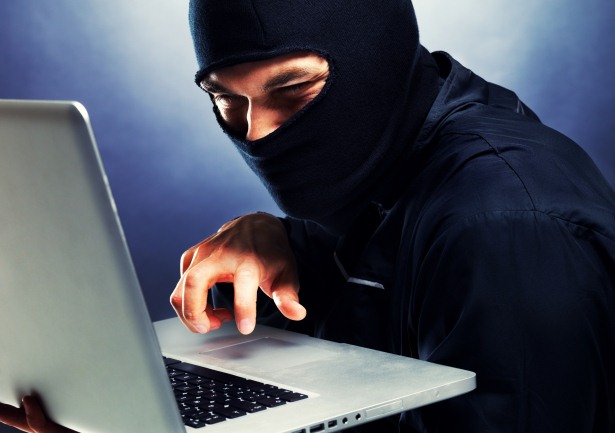 We discussed earlier, why blogging is important for your personal branding, and now, having established the need for blogging, let's discuss what is the best platform for your blogging needs.
Today, there are several blogging platforms to choose from as you get ready to start. However, the best thing is, you aren't stuck for life with the platform you choose today. If you get started with one platform and later decide that you want to switch to another, it's very easy to do that as well. Therefore, it should make your decision much easier.
Speaking of making the decision, your goals should drive your decision even though there are so many options available. To help you decide, here are a few questions to help you know your blogging goals:
Do you want to start a personal or a business blog?

What do you want to blog about?

How frequently do you want to blog?

Do you want to blog for personal branding?

Do you want to blog for making money online?
If you are about to start a business blog, free blogging platforms may not be the best idea for you. However, for all others, I am going to share with you the most popular blogging platforms available for you to choose from – both free and premium. Depending upon how you answer the above questions, here are your choices:
Free Blogging Platforms – Great Way To Start Blogging
If you have never thought about blogging before and you are now considering your options to explore this arena, a free blogging platform is a great place for you to begin your journey. Here are a few of the most popular blogging platforms I know:
WordPress.com
WordPress is a great free option if you are starting out. This is one of the most popular blogging platforms known today. WordPress offers hundreds of free and premium website design templates to choose from along with several widgets to help you make your blog not only look professional, but also engage your audience. WordPress also provides nicely presented stats to track your blog's popularity.
Blogger.com
This is another popular blogging platform from Google. Blogger is one of the oldest and still among the favorite platforms among bloggers. Much like WordPress, Blogger also has a ton of website templates and other widgets. Being a Google product, it uses Google Analytics to track your visitor stats and other metrics around your blog's traffic. Blogger can be a good option for people who want to monetize their blog with Google AdSense and other advertisement networks.
Tumblr
Tumblr is a feature-rich and free blog hosting platform offering professional and fully customizable templates, bookmarklets, photos, mobile apps, and social network. Even though it is also seen as a mini-blogging platform, it is growing in popularity with both casual bloggers as well as more "professional" bloggers increasing their presence on Tumblr.
The reason is simple – you can have a blog running in minutes; you can email posts in and the platform will post for you; you can have simple social sharing options; and there's a huge growing community of users ready to connect with. Expect to see more features soon.
Posterous
Posterous is another free blogging platform much like Tumblr started in May 2008. The specialty of Posterous is, it is particularly designed for mobile blogging. Posterous lets you post anything online really fast simply by using email.
It has the look and feel of a blog but you simply get your photo, video, audio file, documents or links and email them to [email protected] and the site replies back to you instantly to let you know that the blog has been updated.
Pros of free blogging platforms: There are many benefits of using a free blogging platform. Just to list a few, here are some:
Easy 5 minute setup. You are ready to blog right away.

You just need an email address to own your own blog

You don't need to worry about purchasing hosting or domains.

There are tons of upgrade options available.

Good for you if you want to try blogging when you aren't sure yet.
Cons of free blogging platforms: While the benefits are awesome, there are certain limitations you need to be aware of when you plan to use a free blogging platforms. Here are a few important ones:
You get an ugly looking URL for your blog (such as YourName.XXXX.com etc.)

You don't have control over your content. The platform owns the content.

You don't have as many design options and advance features as a self-hosted platform.

You may lose your blog if the platform goes out of business.

You've got to comply to the blogging platform's terms and conditions.
Self-Hosted Blogging Platforms – For Professional Blogging
While free blogging platforms are a great if you are starting out and want to try out blogging, it is not the preferred option for most serious bloggers especially when the self-hosted blogs do not cost an arm and a leg these days.
On a personal note, when it comes to Personal Branding or blogging for your business branding, I encourage you to consider a self-hosted blogging platform simply because of all 5 of the limitations with free hosting we discussed above.
There are numerous reasons for choosing self-hosted blog. However, I like the fact that you're in total control of your blog. A self-hosted blog is like having your own house where you decide everything; whereas, the free options are like renting a studio. You can stay, but you own nothing when you choose free platforms.
Here are the most popular self-hosted blogging platforms that you can choose from when you decide to buy your own domain and your own hosting place for your blog:
WordPress.org
WordPress.org is the most popular open source blogging platform on the web (WordPress.com is the free blogging platform by the same guys). It is used by millions of serious bloggers and entrepreneurs from around the world.
In my opinion it is the best content management system and the most powerful blogging platform today. WordPress is built with PHP (Personal Home Page scripting language) and it is available in many languages. With all the improvements and awesome plugins, WordPress has become the greatest blogging tool over the years. Additionally, its user base is one of the largest communities online.
Typepad
Typepad is very popular with professional business bloggers as well. Typepad also has built-in hosting to its price, so you don't have to worry about choosing a web host etc.
Typepad has many good features including widgets to add functionality (much like WordPress plug-ins); domain mapping; and professional support as opposed to community support.
Joomla
Joomla is powerful enough to handle any type of site development. Even social networking sites can be created on the Joomla platform.
Joomla, like WordPress, is also one of the most popular open source content management systems and is heavily used as a blogging platform by many webmasters. Joomla is built with PHP and it is easy to use.
Drupal
Drupal falls in the same league as WordPress and Joomla as a popular and powerful content management system. Drupal is highly popular among bloggers as well and is also based on PHP.
Pros of self-hosted blogging: Just to list a few reasons why you should choose self-hosted blogging are:
Great for Personal Branding because you get to choose your professional URL

Full control over your content (You now own your content).

You can choose your web hosting company.

Many choices available to choose your own custom design options.

Self-hosted websites are taken more seriously in the professional community

Unlimited functionality.

You decide your terms and conditions (within legal boundaries).
Cons of self-hosted blogging: However, a few things that you need to be aware of when you are considering investing in self-hosted blogging are:
It costs money to self-host your website ($4 to $5 a month approximately).

The setup of a self-hosted blog is a little more complex when compared with free options.

You are responsible for your website's performance and in some cases you need to take your own backups (which is very easy though).
My Recommendation
It doesn't take a rocket scientist to figure out that self-hosted blogging is the best professional option available. However, I think you should only consider going for self-hosted blogging platform if:
You can commit to blogging on regular basis (no matter what blogging frequency you've decided) for long term.

You've decided to commit to blogging to increase your Brand value online.

You can commit to the little financial investment that your self-hosted blogging will need for long term without worrying about the return on the investment in the short term.
If you can't commit to any of these three things, probably one of the above mentioned free blogging platforms are best suited for you. However, you should definitely, at least try free blogging if you have never thought about blogging before.
When it comes to choosing the best self-hosted blogging platform, my personal recommendation is WordPress. I've hosted all my websites using WordPress and I love the amount of community support available among many other good reasons.
Questions: What is your favorite blogging platform? Is there any other blogging platform that you know of that I did not mention in this article? Please share your thoughts in the comments now.