Promotions of the Free Enterprise System, the rise of social media and declining job markets have caused a significant increase in the number of independent consultants. That means more people are choosing entrepreneurship as their career path.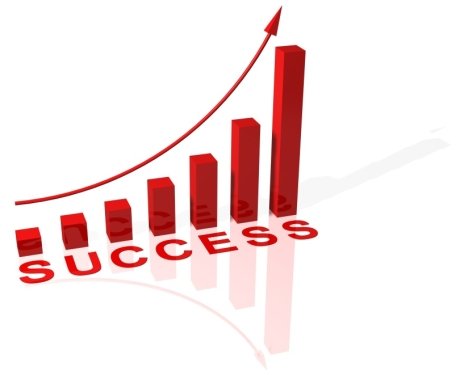 If you're an expert at anything, you have an opportunity to start a consulting business and become a known expert in your niche. You don't have to be in some really cool business to succeed. You don't even need to have a large marketing budget.
Instead, you just need a plan, a strategy to market yourself to the right target market in the right manner. For example, look at these examples of people who applied the same concept and made a fortune:
In these cases, the investment wasn't huge, the marketing wasn't mind blowing. They started small, stayed consistent with their idea, kept working and achieved significant success.
Networking And Relationships Hold The Key
The real definition of networking to is building relationships before you need them. ~Diane Darling [tweet this]
No matter what your niche happens to be. Networking is absolutely the best method to expand your market, create credibility and grow.
Today creating your brand identity online, having a well-designed and regularly updated blog, and connecting with people on social networks makes marketing and advertising so much easier and more fun. It is the least expensive and most rewarding method of marketing for your business.
While sharing with your network what you are working on, commenting on other people's activities and seeing what they are working on, it's much easier to keep track of potential business opportunities. In addition, it is a great way to keep your brand name in the news flow.
The rise of social networking platforms such as Facebook, Twitter and Google+ has made networking and relationship management easier than ever.
Using Social Media For Your Business
Many experts put all of their time and energy into creating product or becoming a master in their field. They spend a lot of money, take training classes and practice hard. Instead they should invest time and energy into learning how to grow their enterprise.
You may be a life coach, a public speaker with great speaking skills, a proof reader, a copywriter, a financial planner, a painter or anything at which you are good. However your skills will not sell by themselves. Networking, marketing and advertising are those areas where you need to focus to make it big.
Here are a few ideas you can employ for successful promotions that will result in an increase in your brand value and your business revenue:
Start A Facebook Page
As a business owner, I assume that you already are active on Facebook and working on your personal branding. However, in addition to your personal profile, it is important that you also start a business page for your independent business. You can use the business page to promote what you are working on. You can engage with your business network by sharing useful information and asking questions.
A Facebook page gives you a professional image on Facebook and you definitely want to get that brand image as fast as possible.
Get A Handle On Twitter
Twitter is one of the most fascinating communication tools on the internet. They say that Twitter is a conversation happening whether or not you participate. As a business owner you definitely want to participate, don't you?
Create a Twitter account and not just share your own thoughts but also share relevant stories in the field where you are calling yourself an expert. This will help enormously with your brand identity and draw more people to you.
Get A Good Website And Write Blog Posts
You do need a website if you are an independent consultant, or a small business owner in any profession! You need a world class website to stand out. If you really want to make an impact, you need to write blog posts regularly. Your website, powered by your blog posts opens a whole new world of opportunity to advance your brand value and personal reputation. It is the most credible tool available to advance your professional growth in both a helpful and a cost-effective manner.
Speaking of creating a website for your business and setting up a blog, I think you definitely want to check out these popular posts. These will help you get an idea of how simple the process is:
If you already have a website, here are some of the most important components required for your website. If these apply to you and you don't have them, maybe it's time that you did:
Get A Prominent ABOUT Page
This is the page your visitors come to if this is the first time they landed on your website and liked your design or content. This page is the second most important page on your website after your homepage. This is the page where you are selling yourself to your visitor.
Let your visitors know who you are, what your background is and your story. Talk about your expertise and experience. Talk about your degrees, certifications or courses you've taken if it is going to help build credibility in your niche. Be sure to include contact information or a link to your contact form on your ABOUT page.
Create A SERVICES Page
This is another important page on your website. This is the place where you describe your services and show readers the benefits of your services. You can set this up like a sales page and include pricing and a Buy button if applicable. You can include a contact form so visitors can contact you for a quote.
In my case, I have a separate website for the services that my Krishna World Wide Team provides. So I haven't added a service page here. You need to decide how you want to structure things for your business.
Get A Good Presence On Google+
Google+ is the second largest social networking website according to the search engine giant. If you have a website, you better start to believe that Google+ is increasingly influencing search results on Google's platform.
Being on Google+ is important for not just networking but also for the SEO of your website. You definitely want to ride the wave and drive as much benefit as possible from the growth of Google+. Check out the post I wrote about the importance of Google Authorship for bloggers.
Get a good profile, get a page for your website, start adding people to your circles, start sharing and building relationships on Google+.
Get Serious About LinkedIn
This is the only network created strictly for professional needs (job search and business networking) unlike most other social networks. It should be obvious that every professional needs a profile on LinkedIn. Check out this recent post where I discussed the importance of using LinkedIn:
Joining LinkedIn is not just about creating a profile which is the first important step. It is important to search and join relevant LinkedIn groups or start a LinkedIn group of your own. Stay active in these groups, participate in conversations, network and build relationships through online and in-person meetings.
These are just a few simple tips to create a better brand value, online reputation and to expand your reach using social media. If you do it the right way, you can grow your business and gain clients with minimum expenses for marketing and advertisements.
Over To You – Share Your Thoughts
What are some of the main challenges that you see when you think of social media marketing? Do you think doing-it-yourself is an appropriate social media marketing method for small business owners?
Please share your thoughts in the comments or click here. Thank you kindly!