Every business leader wants to have an inspired team. Every team members joins the team with an intention to be self-motivated to add value to the organization. But, something happens on the way and most business teams are no more inspired.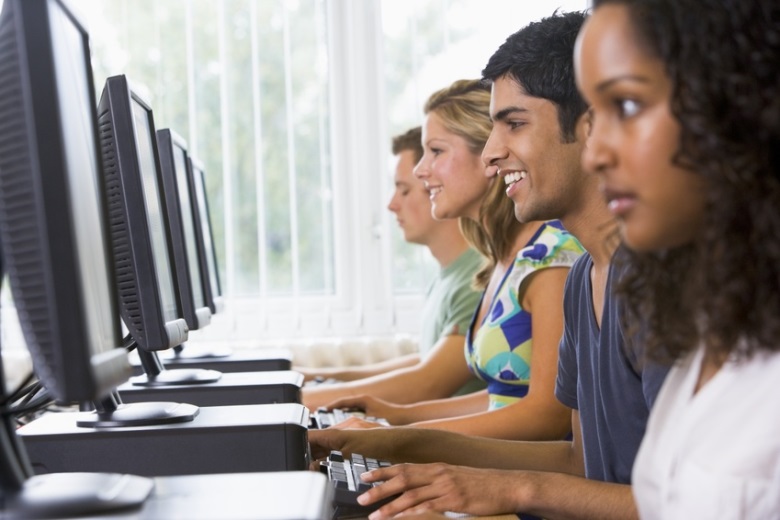 Why does that happen?
It also happens that the places of service where we expect people to be the least enthusiastic, we get an excellent service by an enthusiastic individual and where we expect people to be at their best (even in the private sector), we experience the worst.
Why does that happen?
Well, let's see some examples of such experiences to begin with and we will get into the details later.
Example 1 – Unexpected Great Treatment
Fortunately, I have not needed to visit my physician for anything other than the general yearly health checkup. That means, every year I go, I meet a new staff member (mostly).
Earlier this year, I needed to visit during the allergy season after coming from that trip to Memphis where I had mistakenly spent a night in a room with stuff with feathers. My doctor was on leave and there were some challenges in scheduling my appointment. I expressed my disappointments with the lady on the line with a mindset that I was going to change my doctor (although I didn't mention that to her).
It was Friday when I spoke to her and she booked me for the very next morning and put herself on schedule to be there when I arrived. When I got there, she knew who I was, apologized for the inconvenience and handled everything for me.
By the time I left the clinic, I was so impressed with her enthusiasm and understanding, I left a letter of appreciation for her in their management office. Later, I received many 'thank you' calls from the management for the letter and 'apology' for the inconvenience caused to me.
Now, I don't think this is a common expectation from staff in doctor offices. I was surprised by this experience because I had a perception that they didn't care.
Example 2 – Surprisingly Bad Customer Service
I recently wrote a blog post sharing my experience in Memphis, TN. In the whole experience and after talking to Sheraton corporate, I figured out that Marriott was the real cause of my entire pain and here is why.
Before selling the place to Sheraton, they had overbooked the building way out of proportion and then the new owners had to figure out a way to handle the situation when not many cancellations happened.
On top of that, the episode on my 'feather-free room' request happened. Who would have expected that kind of ignorant service staff at an organization like Marriott? But we went through the experience and now I know, people are people who will operate at their level of motivation no matter who they work for.
Why Do People Lose Interest And Get Demotivated?
I don't think people get demotivated (or uninspired) because of challenges on the way. I think the reason for an uninspired individual on the team has more to do with his/her connection with the purpose.
Any time people get disconnected from the their purpose, they don't feel inspired to act with integrity anymore. Don't you agree?
Not just in the business industry or only in corporate life — this principle applies in virtually any team atmosphere. When we don't feel connected with the leadership of the team we are on, we tend to act indifferent, which, in turn, hurts the team spirit and the team.
Five Ways To Get Your Team Inspired And Keep It That Way
Whether you are in a leadership position in the corporate world or you are a business owner with a team working with you, the leadership principles will work for or against you depending on how you act as a leader.
Based on my experience in building teams, here are five ways I have found to help keep your team inspired and keep the enthusiasm alive in your organization:
1. Give People A Sense Of Ownership
I remember my first job right out of college when I was so excited to go to work on day one. But the excitement lasted only until I reached the office. The reason for this was that my mentor at work showed me the number of documents and reports that I needed to fill every day to report the work I did.
It was an organization where I was made to feel accountable every day for the work I was supposed to do. It needed me to do the work and then produce a bunch of documents and then run around obtaining the approval of seniors for my work.
People want to know that they are valued by you as their leader and by the organization they work with. A better approach is to involve them in achieving your organizations goal as partners, as owners. When people know their contribution to the organization matters, they will go above and beyond their stipulated responsibilities to serve the team.
2. Connect Your Team With The Vision, Not Just The Process
I have seen leaders who get engrossed so much in the process that they forget the aspect of connecting with their team members and in return, they lead an uninspired and demotivated team. In the end, they wonder why things are going wrong when they believe from their perspective that they are doing everything right. Well, they failed to make a strong connection between their team and the big picture!
Most organizations have people who have no idea what are the founding principles behind the organization they are working for. They are told about their objectives, they are told what to do, but they are mostly unaware of the clear picture of the larger purpose.
Human beings crave for knowledge because this is what empowers us to stand for something, to be more and to do more. That means, people who are on your team, want to know about the larger picture. They want to know that the organization they are working with has a mission, a purpose, and they want you to connect them to that big picture!
3. Often Remind Your Team Members That They Matter
If they didn't matter, you wouldn't have had them on your team in the first place. But the question is, does every member of your team know that he/she matters to your organization? Do they know that you genuinely value them on your team?
May be, you had an initial introduction and you explained how much they are important to your organization and how much you value them. But they need to be reminded of this often.
If you have lived in your current city for even a month, you very well know what the speed limit is on the highway you travel, don't you? Why then do you think there is a speed sign at every mile marker?
That is because you and I, need to be reminded of the speed limit often so we don't forget it. Similarly, your team needs to be reminded often that they matter and that they are playing an important role in your organizational mission. Let them know and do that often!
4. Build Trust Based Relationships With Your Team
Trust is the most powerful ingredient in building relationship. People are inspired when they know that they can trust their leaders knowing that their leaders believe in them.
People don't care how much you know until they know how much you care ~John C. Maxwell [tweet this]
Transparency does help you build an atmosphere of trust within your team, but that's not good enough. Building trust requires that you go beyond just transparency and start to believe in your people and in their abilities to perform.
I vividly remember a project where my boss trusted me for the first time to handle a brand new project with a couple of team members to support me in the mission. It was a new client and we didn't have much to look forward to.
But he trusted me for a successful implementation and more business as a result of my work. That's exactly what I did and in one years' time, we had secured multiple projects and grown our team size to more than a dozen.
It took a lot of work, but I did it with enthusiasm because I wanted to make him proud. That's the power of a trust based relationship.
Do you spend time finding ways to develop trust among your team members? Do they know you care about them and that you genuinely believe in them?
5. Be The Most Inspired Person On Your Team
Be the change you want to see in the world. ~Mahatma Gandhi [tweet this]
While this is the most important leadership technique, this is also the most delicate technique. If you expect your team to be inspired, you need to be inspired. If you want your team to work hard, you've got to be the hardest working person on the team. If you want your team to be united, you've got to be the reason for unity.
An inspired team needs a leader who not only understands this principle and believes in it but also lives this every day. Such a team will always come out winning where the leader has this trait. People on the team will always do whatever it takes to earn the respect of such a leader.
Conclusion
How the smallest player on your team performs, depends on how you perform as a leader. If you practice these five leadership principles, you most certainly can have a team you will be proud of. However, if you don't, it will be hard for you to inspire and motivate your team members to help you achieve your organization's purpose with purity.
Over To You – Share Your Thoughts
Which leadership trait is the most important to you?
Do you think these five ways to create an inspired team is good enough for a leader? Would you like to suggest another trait or two for becoming an inspiring leader?
Please share your thoughts through your comments. Thank you kindly!