Starting your own website doesn't seem to be rocket science and, it's not. But, having a plan in place to launch, knowing exactly what to do before and after the launch is very important for your success.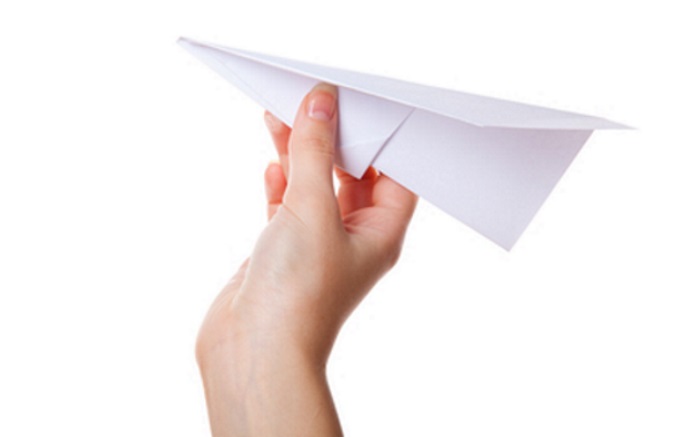 I have often wondered, and I have seen many of my friends beating around the bushes to find success after starting a new website. Sometimes, I have ended up making the same mistakes a second and a third time. If you have launched a website or are planning to, you know what I'm talking about.
With MisterAcronym.com website design and development in full swing, I am again thinking to revisit my launch plan of this website with my partner, Bill Butler. MisterAcronym.com is a creative project with the intention to entertain and educate, while helping our readers expand their vocabulary in English language in a very creative manner.
We also plan to add books for children and adults, special services and many fun things when the website launches. Bill and I are very excited about this ambitious project launching later this year.
Planning Is Very Important For Success
When you are launching your personal blog for the first time, you likely don't know much about online marketing. Initially, you may not even be interested in online marketing because you just want to build your personal brand.
That is totally understandable. I did the same thing!
However, once you know a little bit about online marketing, once you are comfortable with the process of creating new websites, planning before launch is very, very important. You may enjoy this quote right now:
If you fail to plan, you are planning to fail! ―Benjamin Franklin
I have seen bloggers starting one website, getting some traffic and some engagement, and then starting another website to do the exact same thing. Before long they have multiple websites to manage with a little audience on each.
While this is not a bad thing necessarily, this might not have been the result they were looking for when they launched these websites.
The key word is "Planning". Doing all the work and having no plan to measure success usually leads to frustration.
Things To Do Before You Launch A New Website
So, let's talk about what are some of the most important things to consider before launching a new website.
Yes, you don't need a launch plan to succeed with your website or your online business. Agreed. But, it may take way longer than you thought to have the success you desire without a plan.
The idea is to cut down on time, money and resources and succeed faster.
1. Set Your Goals
It is very important to know why you want to launch your website.
Is it to sell some products?
Is it to create a new service in a niche you are good at?
Is it to capitalize on a new opportunity which others haven't seen yet?
Is it to benefit from a trend which is very profitable?
You need to know your and goals and you also need to know how fast or slow you want to achieve those goals.
It is no fun to think about the goals of your new website after the launch. What needs to be done first should be done first.
2. Plan Your Strategy
Knowing the goals is great. But, having a strategy in place to achieve those goals is even more important before you start investing your time, money and other resources into the project.
What kind of traffic do you need on the day of your launch?
How are you going to achieve that level of traffic?
Who are the people you want to engage with you in making your launch successful?
What kind of products and/or services do you want to sell on your website right off the bat from day one?
What is your social media strategy with this new website?
What is your blogging strategy after the launch?
How are you going to create engagement on this website after the launch?
This is not a comprehensive list of items that you need to plan before you begin your launch. However, I hope that you get an idea about the things that are important to plan for before you go too far down the bunny hole.
3. Plan Your Pre-Launch Activity
I like to think of a new website launch as an important event. Just as we talk about an exciting event coming up, we need to talk about our new website launch day. We need to have a plan to promote the launch itself.
I have watched some of the top marketers launch a new service, a new product, a new book and also a new website. One thing in common among all of them is the pre-launch activity. They put all they have got into the preparation and promotion of the launch before the launch.
On the other hand, I have seen average bloggers, marketers launch a website first and then begin to tell other people about their new website. They start promotion after everything has gone public.
The net result average people get with their launches is very exciting. On the other hand, the strategies of promotion, collaboration and partnerships that top marketers employ before the launch always proves to be very rewarding.
If I want to launch a website, a new product or new service, I want to emulate what successful people do so I can have, at the least, a shot and having the success those successful online marketers have.
Some of the top items on my checklist of activities to be done before the launch are:
Make a list of people who can and will be able to help with the launch.
Come up with a value proposition for those people so that you can approach them for helping you out.
Actually approach the people in the list and seek their help with your value proposition.
Create a pre-launch marketing campaign to leverage social media and the Internet for promotion of the launch.
Get a decent pre-launch landing page for the website to collect email addresses of those who would like to be notified as soon as the launch happens. You may want to offer a bonus for those who subscribe before the launch.
Again, this is not a complete list. But, it should give you an idea as to what you need to prepare for, strategize an act upon even before your website comes to public life.
4. Plan Your Content Strategy
This is something that you might already know and you might as well be doing if you have some experience in launching websites.
However, content strategy doesn't just mean that you write a set of blog posts and get them ready so you can publish them on the launch day.
Yes, that's important. But, having a well done "About" page, "Contact Us/Me" and a well organized products/services page is also critical.
On the day of the launch, when people come to your website, you clearly want them to know what the website is on about and what benefits they can have by being there. Your website should have high quality and friendly content to engage with the readers from the very first day.
You should have at least a good number of highly valuable content pages your readers can consume right away. You definitely don't want your readers to feel empty because your website doesn't have enough content.
It is also equally important to have highly valuable content ready to be published for several weeks after the launch day so that your first time visitor can convert into your loyal readers and community members.
5. Build An Audience Before The Launch
Just because your website isn't live yet doesn't mean that you can't start building a community of fans and followers on social media. This is the part I need to be working on more aggressively as well.
It is very important to can create a Facebook Page and start to build a community there. If you can afford it, running paid promotional campaigns on Facebook is definitely a great option to build audience quickly.
Similarly, building a community on Google+ and Twitter is equally important. These online communities will help drive traffic, engagement and revenue after the launch as well. It is worth investing time and money in doing these activities.
Joining discussion forums, writing guests posts on influential blogs, building relationships with influential people in your niche can boost the effect of your launch before the launch itself and it can help build your off-site audience quickly and very effectively.
What If You Don't Do These Things?
If you don't do any of these things, you can still launch a website. These are not mandatory steps. But, these are some of the lessons I have learned by closely watching and learning from successful online marketers.
If you desire success online, these five things are highly recommended.  I tried this also to make myself accountable before Bill and I launch our MisterAcronym.com website.
Share Your Thoughts – Add Value
In your experience, what are some of the most important aspects of launching a new website? What are some of the most important things that Bill and I should do before the launch of our new website, MisterAcronym.com ?
Please share your thoughts, your experiences and suggestions. I am always eager to learn from you. Thank you kindly!