The Top 5 Motivation Killers post received a lot of great feedback and appreciation and now, in this post, let me share with you, the Top 5 Motivation Boosters that are surefire ways to propel you towards your desired destination!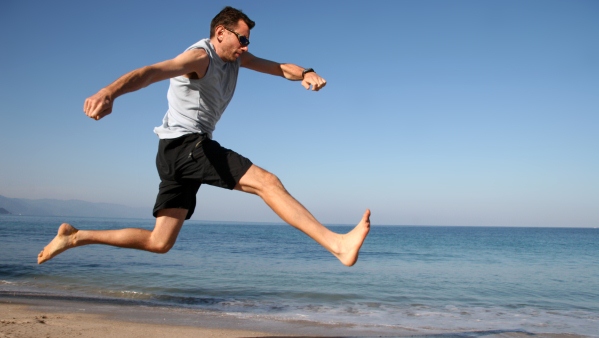 Here are the 5 things I have found to be the top motivators for me and I believe these can help you not just get motivated, but to stay that way until you achieve your dreams and goals.
Motivation Booster 1- Burning Desire
Napoleon Hill listed this as the first of the 13 success principles outlined in his incredible classic, Think And Grow Rich. He said in the chapter on desire,
Desire is the starting point for all achievement. [tweet this]
Everything begins with an idea or a dream, but what turns a great idea into reality is the fuel of human desire, a burning desire to make it happen. A dream by itself can only give us a temporary feeling of inspiration, but it needs a burning desire to stay motivated when obstacles challenge us during the journey.
You are 'driven' when you have an intense burning desire to turn your dreams into reality. Answer these three questions to find out if you are driven:
Are you passionate about your dream?

Are you willing to fight for your dream?

Is your dream valuable to you?
Motivation Booster 2 – Concentration (Focus

)
In his latest and much talked about book, Outwitting the Devil: The Secret to Freedom and Success, Napoleon Hill discusses in depth about the distraction as being one of the major reason for failure. The book says that the greatest weapon the devil will use on you is 'drifting'. If he can just get you to drift a little, get distracted a bit, he has got you where he wants you.
The root of all failure is broken focus. [tweet this]
The best way to stay motivated is to be focused on the goal. Don't be double minded because a double minded man or woman is unstable in all of his or her ways. Write your dreams on paper so you can run to them when you need. Life happens, challenges will come, but when you are single-minded and committed to your goals you are a motivated soul in the face of those challenges!
Motivation Booster 3 – Quality Association
The quality of your decisions is based on the quality of the information you get and the quality of the information you receive depends on the quality of your association. This reminds me the the famous quote from Charlie Tremendous Jones when he said:
You will be the same person in five years as you are today except for the people you meet and the books you read.[tweet this]
I constantly ask myself these 5 questions to ensure I am keeping right company and if I am doing enough to keep myself motivated. I hope these help you stay motivated:
Are you reading quality books?

Are you listening to quality people?

Do the people you associate with regularly, have a positive mental attitude?

Do the people you surround yourself with, motivate you to achieve your goals?

Do you have a mentor who can guide you achieve your goals?
If the answer to any of these questions is 'NO', it may be a time to take a hard look at your association and make some changes to improve the quality of your life.
Motivation Booster 4 – Faith
If there is no hope, it is impossible to have faith and when there is no faith, there is no motivation to take actions or go through the process. An incredible quote I would love to share on the power of faith is by Mary Mcleod Bethune:
Without faith, nothing is possible. With it, nothing is impossible.[tweet this]
Having faith is a decision to make. When you have a burning desire, you have written goals and you have made a commitment to stay focused, having faith is super easy.
Faith and fear can't stay together. We can't be fearful and still practice faith. Therefore, it is important that you do what is necessary to face your fears. Then acting on faith, you can rest assured that you will always be motivated!
Motivation Booster 5 – Verbalization
The power of spoken words has proven to be very effective in attracting success. This again is listed among the 13th principles that Napoleon Hill shared in Think And Grow Rich book. He called it the principle of Autosuggestion. Several books have been written around the power of spoken words and millions of people around the world have benefited. Two books I found very fascinating on this subject are:
It takes conscious efforts, like any positive habit, but NEED to speak what you want, not what you have. When you do that, you are naturally motivated and you attract success in your life! Are you speaking your expectations or are you speaking what you already have (especially your problems)?
Your Turn
Do you have written dreams and goals? What keeps you motivated? Would you like to suggest any additional steps that one can use in addition to the above 5 that I shared with you today? I look forward to your response in the comments section.