Most of us do not even think about sending emails through our WordPress powered website. We have WordPress handling this task by default using PHP mail functionality which works! Well, in most cases.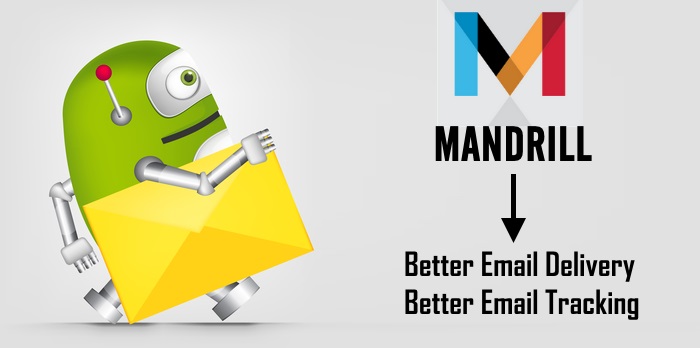 However, I had challenges in the past when I didn't even know that some of the emails my website sent, ended straight into the receiver's SPAM folders. Thanks to some of my friends from the blogosphere who told me about this issue.
Then, I discovered that some email services such as Zoho.com and a few others may not even accept email being sent through PHP mail functionality which WordPress uses by default. That means, some people never received my emails. I needed to configure websites to specifically use SMTP protocol to send emails.
What If You Need To Track Your Email Delivery?
The default email delivery mechanism that WordPress is okay if you just have a "Contact" page and you are only sending comment replies to your respondents.  If they don't get your email, the sky doesn't fall.
However, imagine you are running a e-commerce site or a membership site where you need to send automatic emails to people about various things. For example, you will need to send emails when people want to reset their passwords, when a new order is placed, when an order is shipped, when a  member needs a renewal notice and so on.
You can automate all of these. However, you can't possibly relax assuming that all your emails are being delivered correctly if you just depend on PHP based mail feature of WordPress. You have no way of knowing if your emails were delivered or not and if the user opened those emails or not.
There is always some confusion about email delivery when you depend on WordPress for all your automated emails which isn't very comforting.
When email is a crucial part of your business, you need to make sure the messages get delivered as reliably and as quickly as possible.
Mandrill, A Powerful Transactional Email Service
I was introduced to Mandrill by an awesome fellow WordPress developer while working for one of our clients where we have been facing this challenge. Mandrill really comes to rescue when email delivery is of so much importance!
Mandrill is a transactional email sending service developed by the company behind the popular mailing list service, MailChimp. The beauty of Mandrill is that it's not just fast and reliable, it is also free for up to 12,000 messages every month. Unless you really have a website that sends more than 12000 emails in a month, you will (almost) never have to pay anything for the service at all. How cool is that?
With Mandrill configured, all automated emails will be routed through Mandrill which leverages the reliability of SMTP or their sophisticated APIs. Now, all of a sudden, you can track all emails that went out and track their open rates just like you do with GetResponse, MailChimp or Aweber based emails.
The service allows you the see the entire email message through your Mandrill dashboard in case you would like to know what was the content of an email that went out to a given recipient. Will that give you peace of mind as a business owner?
How To Configure Mandrill On Your WordPress Website
To start using this awesome email service which comes to you for free (unless you are going to send more than 12K emails a month), here is what you need to do:
Visit mandrill.com and create your free account.
Install and activate the wpMandrill plugin from WordPress plugin directory developed by a MailChimp developer.
Go to Settings -> wpMandrill from your wp-admin screen to configure the plugin and you will find a screen that looks like this: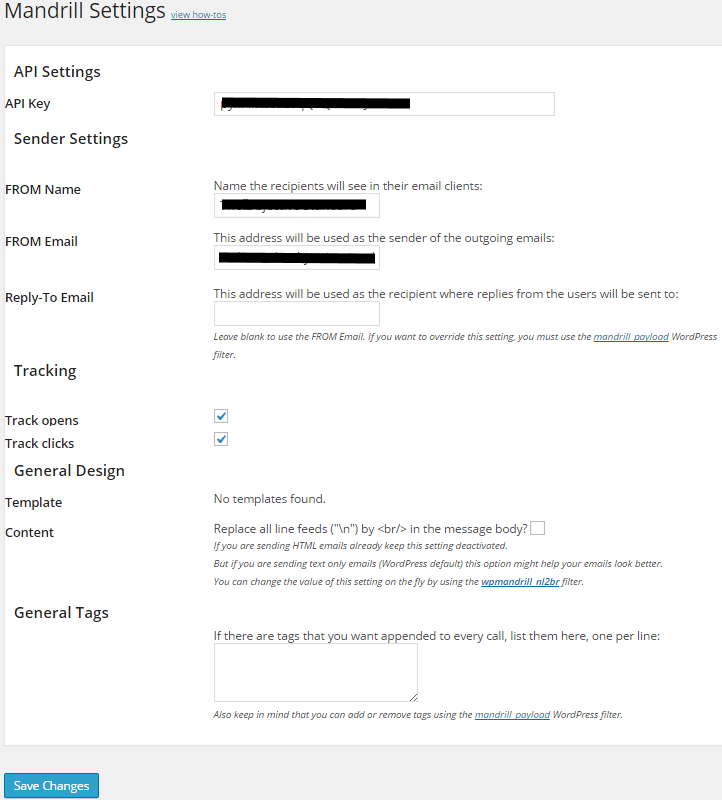 Please note

that you need to provide an API Key as the first input field of the above settings page asks. You need to log in to your Mandrill account online, generate your API key from the account settings and paste that key here.
That's all. Once you have configured this plugin and saved your changes, you are done setting up Mandrill on your website. All your website emails will now be sent using Mandrill servers.
Now, you can visit your Mandrill dashboard online and track all emails your website is sending. You can run various reports, compare stats and see things about your automatic emails you never saw before!
Know Technical Stuff? You Can Do Much More With Mandrill
If you have knowledge of WordPress core and good control on PHP, you can do  some awesome stuff with Mandrill. You are going to love it!
How about creating some great looking email templates in Mandrill and then making your WordPress use that template for sending emails? Yes, you can do that. Check out their blog post about Mandrill and learn some tips and tricks of playing with Mandrill.
Your Turn To Share, What Do You Think?
Do you see how Mandrill can help small business owners get much better control on their email delivery without spending a dime? Please share your thoughts about this service and if you have had a chance to play with their service.
I look forward to your thoughts and experiences about this service. Thank you kindly!