Twitter is probably the coolest marketing tool of our generation as noted in Founder Magazine. While this is the holy grail of internet marketing for many top marketers, it is also the most confusing and frustrating channel for many.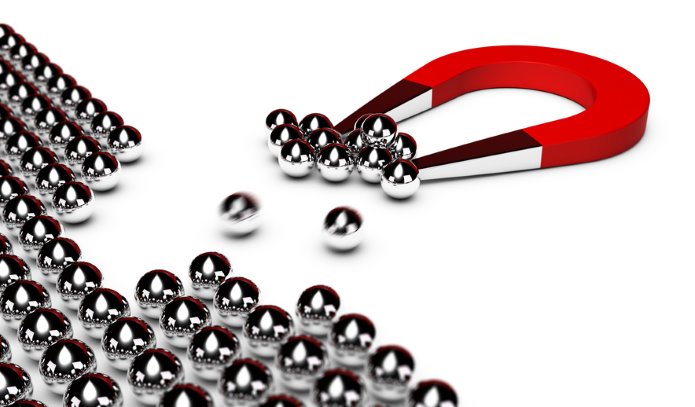 Some of the features that make Twitter so powerful and so different when compared with any other social media channel are:
Twitter lets you see what people are interested and talking about right now.
Twitter lets you see lists of people who follow your competitors.
Twitter lets you interact with all of those people instantly unlike some of the other popular networks.
On Twitter, you can easily find out who is tweeting about your topics related to your industry/product/service by using the search feature.
You can even search for people tweeting about your competition. Now, you can dig through the search results and look for anyone who may have a question or is upset.
If someone has a question, you have an opportunity to answer it, engage with them and, this in turn, will help with your brand awareness. If someone is upset or disappointed with your competition, this gives you an opportunity to win a new customer and get more referrals.
Such opportunities are available to you (and your competitors,) at your fingertips. That means, if you aren't using Twitter properly, you are losing out big time there. On the other hand, if your competition is capitalizing on these features, they are possibly stealing your customers and you probably don't even know it.
Twitter Tools For Efficient Twitter Management
Twitter can be overwhelming if you don't know how to take control of your presence there. To become the most efficient and effective on Twitter, you have to use the right tools.  So, here are a handful of awesome tools to help you get the most out of Twitter:
One of the most widely used and leading social media management tools by internet marketers that gives you the ability to manage your publishing schedules on Twitter, Facebook, Google+, LinkedIn and a few more from one central location.
You might want to check this earlier post where I had shared some of the most useful features of Hootsuite.
Similar to Hootsuite but even more intuitive, one of the most popular social media management tools today, Buffer has made a lot of noise in the social media space. Use Buffer, and you'll have a more balanced tweeting schedule and a lot better control on your Twitter presence throughout the day.
I use Buffer and Hootsuite together. Hootsuite has more coverage in terms of how many social channels you can publish while Buffer has a much easier-to-use interface.
TweetAdder is a powerful Twitter management tool specifically focused on automatically doing a lot of things for you if you choose to. Apart from scheduling your tweets, it can do a lot of things for you which HootSuite or Buffer can't do automatically.
Things like automatically nofollow people who don't follow you, unfollow those who are inactive, automatic retweets etc. are just a few of the features you can leverage using this platform. There is no free version of this tool although they offer a free trial.
This another popular and one of the oldest free Twitter app across any platform—iPad, iPhone, Mac, or PC.  I know many internet marketers who won't go to Hootsuite or Buffer because they enjoy the TweetDeck experience so much. If you would like a simple interface for your Twitter only management, TweetDeck can be your best friend!
This is a great tool for those looking to do social listening and search for relevant tweets or hash tags, and build a presentation of these targeted tweets. TweetWally gives you a simple and clean "Tweet Wall" where you only get the tweets that match your interests based on your keywords, hashtags or users.  Check them out and you may just love how it can help you!
Twilerts is much like Google Alerts for Twitter with the ability to deliver email alerts in real time. It is not a free App. However, at a nominal fee you can receive email alerts in real time when you, your product, your brand or your business is mentioned on Twitter.  Check them out if you would like to stay on top of your game on Twitter!
Sprout Social is similar to HootSuite professional from a functionality perspective. It is a one-stop solution for all your social media tracking needs, including Twitter, with some really extensive reporting capabilities. However, this is not one of the most cost effective solutions either.
Their base plan starts at about 60 dollars per month and they do offer a trial period. So, check them out to see why they charge what they charge for their service.
Twitonomy  is a free Twitter analytics tool you can utilize to research your competition. All you have to do is type in your competitor's Twitter handle, and the tool will tell you everything you need to know about the company you are researching.
Instead of reinventing the wheel, let me point you to this post from Neil Patel and you will know how powerful Twitonomy can be for you and your business.
With over 92 million users, TwitterCounter is an awesome analytics tool for Twitter. It gives you daily stats about your Twitter account such as daily followers, unfollowers, retweets, mentions and predictions of your growth on Twitter as well.
Starting at $90/month, you can attract high-quality followers through its follower program where they will feature you on their homepage and help you attract new followers.
Social Oomph is a social media management service with free and premium features similar to HootSuite and Buffer. However, they do have a lot of great features which others don't. Auto scheduling of direct messages, follow those who follow you, vet new followers, clear your direct messages etc. are among their top features.
They do give out a lot of these features with their free account and then some are available only to their paid customers.
Strategies For Acquiring Followers And Engagement On Twitter
Will you follow a boring or less than active Twitter user unless you happen to be their close friend or a family member?
You don't have to be cool and publish thrilling content all the time to be interesting. You just have to know what to share and how to share it to succeed on Twitter and be interesting. So, here are some strategies to just do that:
1. Make Your Profile Interesting
A lot of Twitter profiles are empty or uninteresting. Your Twitter bio is a the first place where people will look when they click on your Twitter handle. It is a great place to show how interesting you are.
Make it interesting. Have a proper cover picture that makes an impression and then list things you love and hate. Make it interesting enough for your visitor to feel that they should follow you and engage with you.
2. Share Your Thoughts
Many people's stumbling block on Twitter is that they can't figure out what they should post there. Well, it is a social network. Share your thoughts, your opinion about things around you.
You might have some opinion about a news item, an event happening or a problem that people you know are facing. Share what you think about it.
You might come across a tweet from someone else about which you have an opinion. Respond! This is the best way to be interesting on Twitter and to attract conversation.
3. Share Your Blog Posts
This is another type of post you will notice a lot of internet marketers do on Twitter. If you have a blog, make sure you share about it on Twitter with your followers and ask them to share their thoughts or retweet it if they find it interesting.
4. Share Interesting Links
Sharing links doesn't mean you have to share only links from your blog posts. A great way to show people you have depth is to share with them what you are reading.
You can share things about your hobbies, photography, sports team, electronic gadgets and if you have interest in the topic, share about political news as well. Diversity is good.
5. Share Videos You Are Watching
People love videos and I am sure you do too. If you are watching a video and you find it interesting, share about it on Twitter. It has been found to generate great engagement.
6. Respond To Questions
I briefly touched upon this in the beginning of this post with regard to researching your competition and engaging with their followers. If you are doing social listening on topics and keywords of your interest, you will find people who will ask questions or comment about something where you could add value.
Seize such opportunities by responding to such tweets. Help somebody, guide someone, answer a question by someone and in turn it till bring new followers to you and help you with your brand awareness.
7. Share Quotes
People love quotes (don't you?) and they love tweeting/retweeting them. The best thing about quotes is that you don't have to create them and they are plenty.
Share your favorite quotes regularly in between other types of tweets and to make them even more interesting, create memes with those quotes and then share. You will find a lot of engagement coming through quotes as well.
7. Promote Events
If you are participating or organizing an event, create hashtags for the event and tweet frequently about it. Encourage all participants to also use the hashtag for the event in their tweets. Unlike any other types of tweets,  you can tweet about the event more frequently and it will only make your event more interesting to your followers. A lot of traction is usually generated by event organizers through Twitter if done right.
7. Use And Create Hashtags
Hashtags are now very common across all popular platforms and that saves me time in explaining what those are used for.
You will get new following when you use hashtags properly. Why? People see what you are interested in as they search through these tags and since you will show up in popular hashtag searches, you might attract them to you.
You can create hashtags and  use existing ones when you are tweeting. Consciously choose proper hashtags while creating tweets.  Sometimes, you will notice a hashtag trend catching up. When you see that happening and you can, jump on it!
You can use tools like  HashAtIt.com, Hashtagify.me or RiteTag to do your research about Hashtags.
8. Build Lists
Twitter lists allow you get a very quick snapshot of what tweeters in your list are tweeting about, right now. All you have to do is to create a list and simply add people who match your criteria into your list. It is a great way to filter out people with similar interests into one bucket and refer to them whenever you like.
If you create public lists and add interesting and influential people in your list, they will know that you added them into your list and that might generate some new following for you. Not just that, you may be able to create a few new conversations with some of those people in your list.
9. Reshare Other People's Content
It is easy and very natural to only tweet about yourself, your business and your content. But, if everyone does the same thing, no engagement will come. Therefore, make a point to share other people's content (their tweets, their blog posts that may interest your audience) on a regular basis.
You can add your thoughts along. But, it's important to make sure that you don't come across as self-promotional which will turn people off.
10. Follow The 90/10 Rule On Twitter
This is the most important and most commonly ignored rule which you must follow to come across genuine and social on not just Twitter but in any social setting.
Instead of always promoting yourself, your content and your business, make a point that 90% of all things you are saying is about other people and only 10% is about promoting yourself, your business or your content. To be interesting and remain interesting, you should never ignore this.
Twitter Can Be Rewarding When Done Right
Twitter isn't just a numbers game and it isn't just for some people or some type of businesses. It is for everyone who commits to leverage the power of Twitter.
The higher quality followers you have, the more popular you will be and that will help you get more visibility and further help you drive more engagement, customers and revenue.
By using right tools and right strategies on Twitter any business can succeed in acquiring more followers on a consistent basis and drive more engagement.
Your Turn To Share
So, what tools and strategies do you use to grow your Twitter following? How do you use Twitter for your business and branding purposes? I look forward to learning from you through your comments. Thank you kindly!