Whether in office, at home or in public places, we get to confront stress often. Dealing with family members, friends and colleagues at work brings stress. The thought of dealing with a new situation you have to face today or tomorrow may bring stress as well.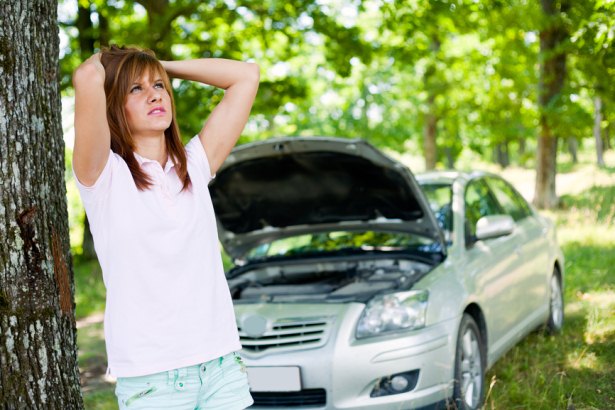 Stress, like anger, is not good for ourselves and others around us. Yet, since we get to deal with it on a daily basis, I want to share a few details on Stress, it's symptoms, what causes it and how do I deal with it.
What Is Stress And How Does It Affects Us?
Stress is a feeling of strain and pressure psychologically or physically depending upon the situation.
Stress is psychological when our brain responds to a demanding situation; where the demand exceeds our mind's usual capacity to meet the challenges of the situation.
Stress is physical when our body needs to take some action; where the demand of physical efforts exceeds our body's normal activity levels.
Positive stress helps in improving performance whereas excessive stress leads to many problems in the body which are harmful. Hans Selye a Hungarian endocrinologist, discovered and documented a great deal of details on stress. He called negative stress "distress" and positive stress "eustress". Hans Selye wrote two interesting books as well:
The Stress of Life (1956) and
Stress without Distress (1974).
According to Richard S. Lazarus–
Stress is a condition or feeling experienced when a person perceives that demands exceed the personal and social resources the individual is able to mobilize.
A negative stress usually has negative effects on our mind and body just like anger affects us negatively. Prolonged stress is known to damage our health and introduce diseases into our body such as cardiovascular diseases, high blood pressure, proneness to infection and chronic fatigue.
What Causes Stress?
The situations and events that cause stress are known as stressor. Everyone has a unique understanding of the world and their own way of perceiving things. What seems like a stressor to one person may be perceived as a challenge to another.
I have observed that the cause of stress varies from person to person. It is not a "one size which fits all" type because it is attached to the psychology of you and me as an individual. You may have the capacity to meet the challenges presented by a situation which others may not have. In such a case, that particular event will not be a stressor to you but it will be a stressor to others.
Strain, nervousness, pressure, fear, threat, anxiety, uncertainty and tension in doing a certain job or managing an event which is not a part of your routine nature may cause stress.
Sometimes, even a routine job may make you feel stressful. For example, you have placed an important file some place but you forgot where you have kept the file. Looking for that file may make you feel stressed depending upon the urgency.
What Are Different Types Of Stress?
We may classify stress in three main categories:
1. General Category
General category is for normal stress which is being observed at the time of an event, in every walk of life. It can be experienced at home, at office, in a party or in a function. In these situations, the tension eases in time and later, things get back to normal.
2. Acute Category
Acute Stress happens for a short duration which produces headache, upset stomach, rapid heart beat, muscular or body pain etc. Cause of acute stress may be an urgent meeting with your client or your boss, you may have to move out immediately, accident of a family member, friend or a colleague etc.
3. Chronic Category
Chronic Stress is the prolonged stress which may persist for a week, a month and over a year or more. It is the most dangerous state of stress which may have transformed into your habit and you are not able to recognize it. The causes of chronic stress may be a broken marriage, poverty, long illness or inability to find a livelihood etc.
How To Identify Stress Symptoms
Being able to recognize common symptoms can give you a chance to manage them effectively. So, let's discuss how to recognize those symptoms. There are four types of stress symptoms as suggested by experts:
Cognitive Indicators
Memory problems such as loss of memory, inability to remember a name etc.

Inability to concentrate upon any matter.

Poor judgment, such as the inability to make an appropriate decision.

Visualizing only the negative side of a thing.

Constant worrying or anxiety.
Emotional Indicators
Feelings of anger, fear, agitation or sluggish mood.

Mood swings, such as overwhelmed happiness, sadness and disgust.

A sense of loneliness and isolation. Other times, feeling depressed.
Physical Indicators
Body aches and pains at different joints etc.

Uncomfortable feeling in guts, diarrhea or constipation.

Nausea, dizziness etc.

Discomfort in chest, rapid heartbeat and feelings of heat.
Behavioral Indicators
Procrastinating or neglecting responsibilities.

Using alcohol, cigarettes, or drugs to relax.

Sleeping too much or sleeping too little.

Eating unusually; more or less.
Stress Management – How To Deal With It
We may wish we could completely eliminate stress from our lives, but a certain amount of stress is healthy and important to keep us healthy and active.
Pressure for achieving a goal within a time frame may be a challenge. It may be a bit stressful. However, as long as you are able to keep it from becoming a negative stress, it is good for you.
Now, let's discuss how we can manage stress and be more productive on a daily basis:
1. Breathing Exercise
For immediate relief from stress, this breathing exercise is found to be the best remedy.
Take a slow, deep breath and release it slowly. This simple inhale and exhale exercise goes a long way in reducing stress. Do it for 7 to 10 times in a relaxed manner. You may count up to 7 at the time of inhaling and up to 14 at the time of exhaling.
This breathing exercise can be done at any moment and in any posture but preferably it should be done in a sitting position.
2. Avoid Situations That Create Stress
Learn to say no. Know your limits and stick to them. In your personal or professional life you may be achieving success. But you have a limit and you have to recognize that. If you cross the boundary, it will bring you stress.
Avoid people who cause stress to you. If someone consistently causes stress in your life, limit the amount of time you spend with that person or end the relationship entirely if possible.
If the news makes you anxious, turn the TV off. If driving a car in a busy route causes stress, take a longer but less-traveled route. If going to market is unpleasant to you, shop online.
Analyze your schedule, responsibilities and prepare your daily task list. Fix your priorities so you can avoid unnecessary stress in your life.
3. Alter The Situation
If you can't avoid a stressful situation, try to alter the situation. By changing the way you communicate and operate, will help reduce stress.
If something or someone is bothering you, communicate your concerns in an open and respectful manner. If you don't voice your feelings, resentment may build and you may feel stressed.
Deal with the problems head on. Keeping an assertive attitude is very helpful. If you are in middle of something and somebody comes to ask you to do something else, it may be a wise idea to refuse it respectfully.
Another situation is bad time management. When you are running behind schedule, it's hard to stay calm and focused. But if you plan ahead and make sure you don't overextend yourself, you can alter the amount of stress you're under.
4. Adapt To The Stressor
If you cannot change the situations that create stress in your life, try to mold yourself to the situation.
You can adapt to stressful situations and gain control of it by changing your expectations and attitude.
View the stressful situation in a positive outlook. If it is unavoidable, then you will have to live with it. The stressful situation may have come to you to make you more bold and successful.
When stress is overpowering you, take a moment to remember all the things you appreciate in your life, including your own positive qualities and gifts. This simple strategy can help you keep things in perspective.
5. Make Some Space For Yourself In Your Life
It is you who can reduce stress in your life. If you regularly take some time for fun and relaxation, you can handle the stressors very effectively.
Some healthy ways to have fun and relax are to go for a walk, to work in your garden, spend time with nature, do some exercise, listen to your favorite music, watch a comedy show, play with your pet, relish with a warm cup of tea/coffee etc.
Include rest and relaxation time in your daily routine. Do not allow others to steal your time from you. It is essential to take a break and recharge yourself.
6. Cultivate A Healthy Lifestyle
You can increase your control over stressors by improving your physical health. Get up in the morning, go for a walk. Do some exercise for at least 45 minutes, at least five days in a week.
This will improve your immune system. Your blood circulation will be normal. Your oxygen intake will be proper and your heart will function normally. Daily exercise will make you will feel fresh and charged.
Eat a healthy diet, take multivitamins and minerals as food supplements regularly.
Reduce the amount of coffee, soft drinks, chocolate, and sugar in your diet. Avoid alcohol, cigarettes and drugs, as these things are temporary stress relievers.
7. Meditation and Prayer
Meditation is a known for its power to reduce tension and stress. Make it a routine work.
You can meditate in the morning, evening or in the bed. Just sit relaxed facing east or north in a comfortable posture. Close your eyes and start watching your thoughts. You will see various objects. Simply, enjoy it and do nothing. It will lead you to the path of Meditation.
If you believe in God, prayer will help like it does to me. I meditate and pray at the same time. I've found tremendous power on prayer and this is the best technique I've found so far to lead a stress-free life.
References
Your Turn – Share Your Thoughts
How do you identify and manage stress in your day-to-day life? Are there any stress symptoms that are important to watch for? Please share your thoughts in the comments by clicking here. Thank you kindly!