How many small business owners, especially home based business owners do you know who keep very low inventory levels of their products simply because they don't have enough storage?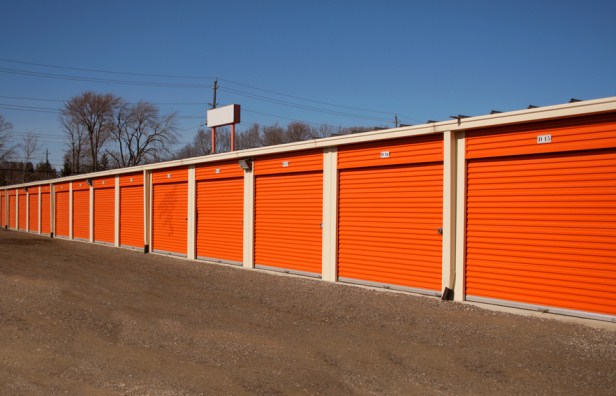 I have many friends who participate in distribution industry. Yet they do not keep any inventory of the products they sell. They do so simply because they want to avoid the cost. Cost could be the cost of products or even renting of a business storage facility.
Because of this, they keep losing customers, since nobody wants to wait to get a product or service until waiting is the only option. No wonder their small businesses remain small.
On the other hand, I know other home-based business owners who have rented large business storage facilities and keep their warehouse full with their products. They are the entrepreneurs who believe in their products. These entrepreneurs are willing to invest in their business and therefore, their business keeps growing larger with time.
If you are planning to start a business of your own, or you already own a business, you should know that a storage unit is an important tool for your business. It helps you keep your business organized, maintain inventory of your products and also store tools, equipment and business records in one place.
If you are a home-based business and you already have a good size business storage facility in your own home, you probably do not need to rent a place. But, in other cases, you may find a need to rent a storage unit for your business.
Who Should Rent A Business Storage Facility?
Every business that sells products that needs physical inventory is a candidate for renting a business storage unit.
If you have an enterprise of that nature and you operate your business from home to keep your operating costs down, renting business storage is an ideal solution for you simply because it helps you avoid the cost of maintaining an office space.
For the entrepreneurs who are looking to keep their business operating expenses down, business storage units can be a blessing since these often are very cost effective solutions.
Benefits Of Having A Business Storage Facility
Among many benefits of renting a place for business storage, one of the most important ones for small business owners is the flexibility.
The beauty is, you can change unit sizes depending on your need during the course of your business. If you need less, you can cut the costs by renting a smaller facility. If your business grows and you need a larger space, you can then take a bigger place and continue to build your business.
What Kind Of Business Storage Do Online Businesses Need?
If you are an online entrepreneur, your products are mostly digital such as eBooks, blogs, your websites and other products that you sell to download.
When you are really small, there isn't much to pay attention to. However, as your business grows, your small business will need more space for data storage.
Your tools, products, equipment etc. are mostly digital in nature. Your business information in the forms of e-mails, presentations, Word documents, audio/video files, spreadsheets etc. are important things to safeguard.
For such cases, you need an online form of business storage facility where you can keep all your files, website backups, informational products and store all your data safely. You may use flash memory backups, network attached drives and external hard drives as your data storage options.
But in addition, you should also explore cloud based online storage facilities to store your digital data for flexibility of access from anywhere anytime.
Question: If you are an online entrepreneur, which online service do you use to backup your data? Is there any service that you would like to recommend? Please share your thoughts in the comments by clicking here.
Thank you kindly!