The way we do Little things determines how we do Everything. ~Robin Sharma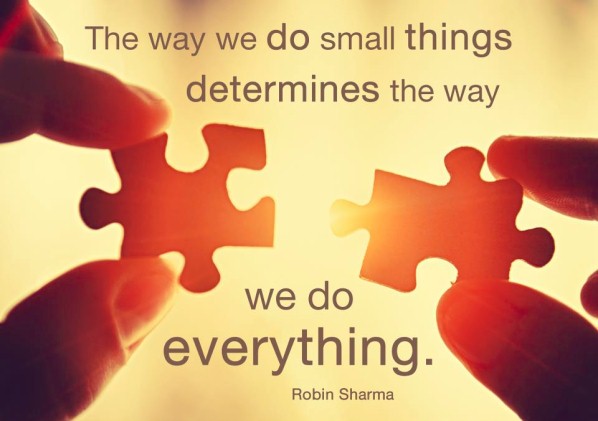 This is an absolutely incredible quote on leadership and one of favorites. Little things that we do on a daily basis dictate what we accomplish in the long run. Today's actions define our tomorrow's successes or failures, our tomorrow's destiny. This one quote, beautifully says it all.
About Robin Sharma
Robin Sharma is a Canadian author known for 12 books, including The Monk Who Sold His Ferrari, The Greatness Guide and The Leader Who Had No Title.
His work has been published in over 60 countries and in nearly 70 languages, making him one of the most widely read authors in the world. He shot to fame with The Monk Who Sold His Ferrari, which has topped international bestseller lists and sold millions of copies.
My Favorite Quotes Video From Robin Sharma
Some of the best inspirational quotes compiled in this video may have an incredible impact on anybody who takes time to watch these and get inspired. I hope you will enjoy these quotes as much as I did.
[media url="http://www.youtube.com/watch?v=gnqpEYuXd1Y"]
Share Your Thoughts
If you enjoyed these quotes and the video, please leave your experience in the comments by clicking here. I would love to know what you enjoyed the most.