Many people ask how did I start making money online and if I could help. I wanted to share some of my experiences while building my online business and to share how I did  it.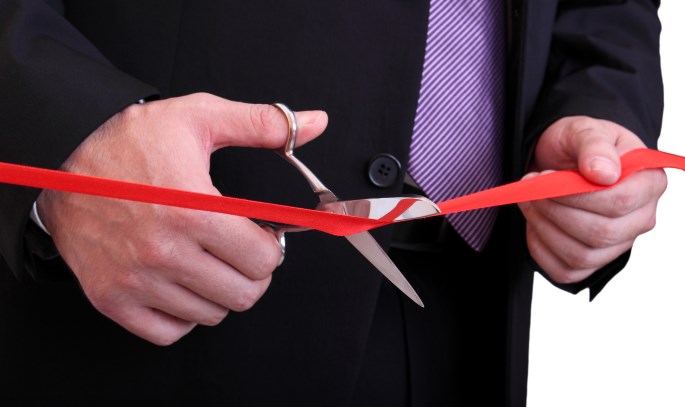 I have been an online marketer for at least 5 years now with a thriving web development business, a managed WordPress hosting business, and social media marketing services business. Today, I do small-to-large scale website design/development projects for professionals and companies with an offshore development center in India.
It amazes many people when I say that I didn't know the difference between a static web page and a blog post. I was already making a six figure income through my profession which had nothing to do with online marketing or websites.
That means, I didn't have to learn this if I didn't want to. I didn't even have an idea that I could have a business like this one day.
How Did I Get Good At This Stuff?
The only reason  I wanted to start my website was the desire to work on my personal branding. Facebook was new, social media marketing was catching up fast and I didn't want to be an average Joe posting status messages.
I wanted to create an online identity. That was my motivation to overcome my technical limitations.
I've shared this before. The guy I was about to hire to design my website had quoted me about $500 for a 3 page website because he was going to do it using static HTML coding.
Well, I just got lucky and somebody at work told me that my guy was doing what people used to  do before there was any WordPress (20th century stuff!)
That's it. I decided to stop beating around the bushes and buckle up do it myself. A competitive spirit and my IT background helped.
I Learned By Doing It
You might have heard many people say that we learn the best when we actually do the work. I have seen many people and I have experienced this to be true myself.
It also came naturally to me because the only way you succeed in the IT industry (means you can keep your job,) is by doing things you have never done before. There is always something new thrown at you and you are expected to deliver.
So, I treated my pursuit to personal branding the same way. Here is what I did:
I learned the basics of HTML, CSS and did some practical practice. One of my favorite places to go and I had a question about this stuff was http://www.w3schools.com/.
I learned about WordPress by reading about it on blogs, watching training videos and visiting forums.
Started my first free WordPress blog at WordPress.com which became my first playground to play with basics.
I learnt basics of SEO the same way although testing what I learnt took time because you really have to wait a few days for Google to show the results of your work.
I practiced and practiced and practiced until I felt confident to start my self-hosted WordPress website.
I repeated the same process. I learnt and then implemented what I learnt, analyzed the results and adjusted things again to see better results.
Even today, I continue learning new things, new strategies and new technologies the same way and I think that learning while you are doing is the best way to learn anything.
How Did I Get My First Client?
I have discussed this a couple of times on this blog as well and I find that relevant for this post as well.
I had no intention of building any online business on web development, web hosting, or social media marketing. I was just working on my personal branding and focusing on my off-line businesses.
However, one day in a networking event, a lady that I had exchanged numbers with a couple of weeks earlier, came up to me and asked if I would help her build her personal brand on social media and tell her my charges.
That was the first time somebody, including myself, thought that I had something which others wanted and she wanted to pay for it.
Long story short, I began helping her set up her Facebook pages, Twitter handles and also helped her set up her first WordPress blog where she wanted to share her YouTube videos. I charged her a nominal fee and that day marked my beginning as an online entrepreneur.
I Started Teaching What I Was Learning
This is another one of my strengths.
When I graduated from college, I did not know much about Java so I decided to join a training institution in Bangalore, India as it has a Java teaching faculty. It was a challenging assignment, and I soon realized that people who had taken my interview knew less than I did about Java.
That boosted my self-image for sure. But, that also tells you how I got the job 🙂
Well, my competitive spirit came in handy. I started to read, research and practice before every session I taught in classrooms. Six months later, I got so good at it that people came asking to enroll in next batches of Java classes only if I was going to be the faculty.
Was it a proud moment for me, or what?
My online businesses have also grown because I built my personal brand as an entrepreneur, as an expert who loves to teach good stuff. I began teaching what I was discovering, sharing what I was learning and tips that other people were looking for.
The more I shared, the more business I attracted. I continue to do that and my online business keeps growing and expanding.
I Started Giving Away Without Expecting
This is the hardest part of entrepreneurship for many. It would have been hard for me too, if it wasn't for the incredible mentorship I received early on in my career.
There were instances when good people were struggling with technical challenges with their websites, plugins, WordPress issues, social media management etc. They could not afford to hire someone, even if you found somebody who could help.
I took those opportunities to help those people – many times at no charge. Some of them became good friends and an admirer. Others, although no more in touch, gave their blessings before they moved on 🙂
These acts, although they did not generate business revenue, did help create some good karma. Probably that is the reason God gives me more business than I can handle sometimes.
To this day, I continue to help people who I find struggling and unable to get any professional help. It's something I really enjoy doing.
This selfless service also helps me gain more knowledge, more issues and fine-tune my marketing strategy. It helps me grow my online businesses even more.
I Stayed Consistent No Matter What
A lot of people get started with good intentions and to some of the things I shared in this post. In fact, some of them do way more than I did in my beginning as a blogger and as an online entrepreneur.
The problem, however, is that they just can't stay consistent. They start to lose the dream the moment they have their first challenge. They begin to question themselves and the process as they face a few roadblocks.
Sometimes, it's a matter of education.
I always remember and teach that anybody can start something. But, it takes a winner to finish it. In most cases, that's the difference between a winner and a loser.
I stayed consistent whether or not I had a job situation. I stayed consistent whether or not I had a family situation. I stayed consistent whether or not I have a health challenge. I continue to stay consistent and not question the process because I know that success without hard work and consistency doesn't happen.
You Can Do It Too
There are many schools of thought and people are successful in their own ways. However, these are the ways that have worked for me. These are the things I did and this is how I went from nobody to become somebody on the Internet. This is how I started to build and continue to grow my online business.
I believe that if you are planning to start a business online, my experience can be helpful to you and if nothing else, I hope that the message of consistency stays with you and that you are able to make it happen for yourself.
You Turn To Share Now
Do you have an online business? What are some of the tips would you like to share with my readers from your experience?
Are you an aspiring entrepreneur? Did my story help you get any ideas to help you succeed in your business?
Please share your thoughts and add value to this discussion. I would love to know how you think on this topic. Thank you kindly!