Have you been in a situation where you are thinking about spending time with family while at work and then, at home you found yourself worrying about the job? It's not very uncommon and personally, I have caught myself doing that many times and then thinking, "How can I reduce stress and increase my productivity?"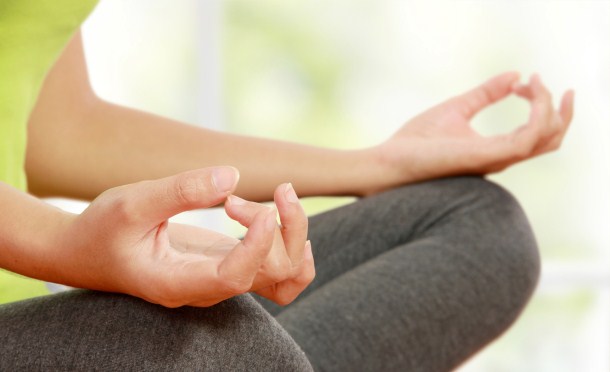 Photo courtesy of ©Depositphotos/odua
Living like that is very stressful way of living. It becomes hard to be productive at work and enjoy the family time while at home (and if you relate to this situation, you will agree). Naturally, a stressed mind can't be effective at anything and if soon we do not make some changes, it drains our motivation, gives fatigue and in some case, it may cause some relationship troubles as well.
Why Do We Feel Overwhelmed?
I think that the primary reason why we feel this way is – sometimes we feel there isn't enough time for doing all that we want to achieve. In this inspiring video, Zig Ziglar says, "The basic problem is not lack of time… it is lack of direction. We all have the same amount of time available to us whether you are a millionaire or a pauper."
He suggests that it's the lack of direction that causes this problem and if we just don't confuse activity with accomplishment, we can have much better quality in our lives.
Taking clue from what we learnt from Zig Ziglar's talk, I made some changes in my daily agenda to this problem and I have been able to accomplish far more with peace of mind today than I ever did before. Here is a simple list of 5 things that have the power to dramatically increase our productivity and lead us to a more fulfilled daily life if we choose to include them in our day-to-day life:
1. Have Written Goals To Have A Sense Of Purpose
A recent study showed that people with a purpose in life, who have clearly defined goals, live much longer that those who don't. The study also showed that only 3% of adults have written goals, and everyone else works for them.
Since I started to write down my dreams and goals, I found myself being more organized, more in control of my time and life in general. My mentor says, "There is magic in writing down your goals." Write down your long term goals and then, breaking them down in monthly, weekly and then place them in your daily agenda. The magic will begin to happen.
Some of the my favorite books on goal settings are:
2. Review Your Goals Daily Morning And Evening
You set yourself apart from the majority by just simply writing down your goals onto the paper. However, the goals start to take life when we review them on a daily basis. Our goals, when we review, bring our focus on things that are important and therefore brings clarity in thinking. Isn't it the lack of focus that causes us to drift away?
3. Take Frequent Short Breaks Throughout The Day
To get full attention of the mind on the task at hand, the easiest thing to do is the let the mind relax for a while. The way I handle my schedule is, I am very intense while working on anything. In fact, I am very intensely involved even while I am watching TV ( That's the way my mind works).
Therefore, every 45-50 minutes, I take a small break of about 10-15 minutes. I just take a walk or do some stretching or may be watch a short funny video just to let the mind relax a little.
This helps me retain the freshness throughout the day and I am able to achieve more without being stressed.
4. Have Some Personal Time Everyday
In today's competitive world, we always have more to do with less time and resources at hand. Expectations are high – people expect more, we want to do more, give more and be more day after day. While I like to be aggressive about achieving our dreams and goals because that is what makes life worth living, I also think that taking care of our body, mind and spirit is that much critical.
Jim Rohn says, "Take care of your body. It's the only place you have to live." [tweet this]
Extend this just a little and it means we should take care of ourselves – the whole package that includes our body, mind and spirit.
Spending some time alone with myself just reading something, meditating or may be exercising for a while can be of tremendously healthy habit. Sometimes sitting alone just reflecting on the day just spent or relaxing with the help of a soothing music on a regular basis can be a blessing.
5. The World Will Continue To Spin With Or Without You
This is the most humbling realization and I call it as the master step. In the world that is so noisy, so demanding and so competitive – we all need to remember this reality. The world was spinning before we ever existed and it will continue to spin even while we are gone.
It calms me down as soon as I realize that nothing will stop because I am not able to do it myself. Yes, I am important, my work is important, but it is not worth the stress when I know that the show will go on with or without me – anyway. What a feeling of relaxation!
Your Turn To Share
How do you handle stress when things do not go the way you expect them to go? What do you like to do as a relaxation activity after having a busy day? Please share your thoughts in the comments so I can learn from your expereiences.