"Whether you have a Positive Attitude or a negative attitude, it is contagious. Whatever is your attitude, people around you are catching it whether or not they desire. Therefore, it makes sense to have a great attitude," said my business coach once speaking of attitude.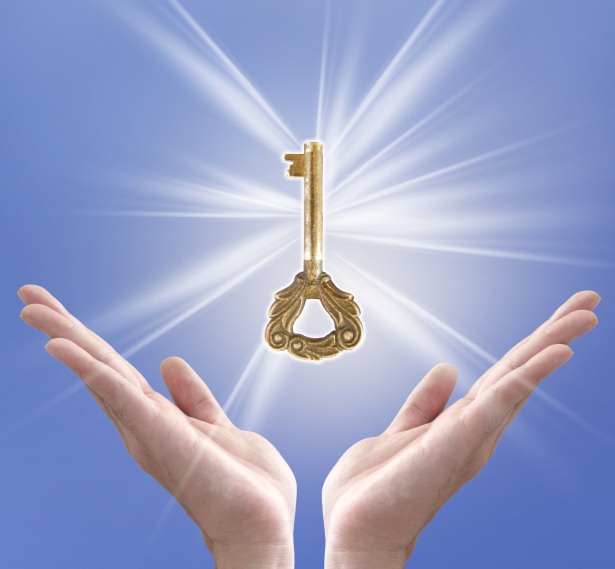 Positive Attitude is something we all desire to have. Consciously most of us want to be positive, be around uplifting people. However, subconsciously, we are very sensitive to negative, as Wallace D. Wattles writes in his famous The Science of Getting Rich first published in 1912.
What is even more interesting? Positive Attitude is a bit more than just an optimistic outlook on life. It is a process, a way of leading life where your thought process and your actions together play an important role. A positive attitude has a combination of these components:
A healthy heart with gratitude.

A well-balanced way of thinking.

A success conscious mind.

An ability to act with discipline.

A heart full of love and appreciation for others.
Why Positive Attitude Is An Important Asset?
A positive attitude is one of the most powerful secrets of success in business or in life. Many successful people have said many times that success mostly depends 99% on our attitude and only about 1% on the skills for every individual in any endeavour.
It is your attitude, not your aptitude, that determines your altitude. ~Zig Ziglar [tweet this]
Yes, there is no replacement for hard work. However, hard work alone can't take a person all the way to the top in any venture.
On the other hand, history has shown that having the right attitude, combined with a disciplined work ethic, can be a killer combination.
When I look back at my life journey so far, I did not have many advantages that kids grow up today with, and take for granted. For example:
I mostly did my schooling in government schools. Thank God for my parents who chose teaching as their profession and that helped in my education. They made sure I did what I was supposed to do.

I did my homework under lantern light throughout my school along with my other siblings. There was no electricity and therefore, no luxury that comes along with electricity.

My first salary after college was about Rs. 850 a month (though I was not born in stone age) and I was extremely pleased to get that job (shows how high of a self-image I had).
But I knew I was destined for something bigger than that. I didn't know how, but I knew I would have a better job, better relationships and a better lifestyle in due time.
I always had upbeat attitude (I didn't know that at the time). I never got discouraged with disappointments. I kept on moving on faith – kept risking failures and that's the way I love to live. I always spoke success, encouraged others. I spoke a better future into existence.
Today, when I look back, I think that my attitude has brought me tremendous success and satisfaction. It took me from where I was to the land of opportunities. It connected me with people of tremendous wisdom and success. I am so grateful for my achievements so far, although I am still learning, changing and growing.
But during those days, I didn't know if I had a good attitude or a bad one. I didn't know that I was following some success principles unknowingly. I just kept doing what made me feel good.
As I continue to learn, through reading, experience of running a business and through the association of many successful people, I now know that a positive attitude can take anybody to amazing heights.
The good news is, a positive attitude is something that can be acquired. You can consciously develop and maintain a great attitude and lead a great life in turn. Here are the top 5 keys to developing and maintaining a positive attitude:
1. Count Your Blessings – Be Thankful Everyday
A person however learned and qualified in his life's work in whom gratitude is absent, is devoid of that beauty of character which makes personality fragrant. ~Hazrat Inayat Khan
I don't know about you or anybody else, but to me, feeling gratitude every morning for being alive, to be able to enjoy great health, having a loving family, having great relationships – are tremendous blessings.
Best of all, when I think of these blessings, it fills my mind with happiness and hope. It makes me feel empowered. I've found that the best way to have a great attitude is to greet the day with an attitude of gratitude.
2. Believe In Yourself – Take Control Of Your Mind
The reasonable man adapts himself to the world; the unreasonable man persists in trying to adapt the world to himself. Therefore all progress depends on the unreasonable man. ~George Bernard Shaw
When you believe in yourself, when you know what you are doing, when you know that you've got a plan, nobody can shake your belief system. The opposite is also true. When you don't have self-confidence, anybody can steal your dream, anybody can negatively affect your attitude.
Do not allow other people's opinions to become yours until you absolutely know the truth. Believe in yourself, in your ability to think and to act. Know that you are unique. Nobody can control your thoughts but you alone.
3. Do Unto Others As You Would Have Them Do To You
This is also known as the Golden Rule. There are theories about it and also against it. But I am not here to get into the argument of who is right. The rule just appeals to my common sense.
Some examples of what this rule means could be:
If you don't like to be hurt, don't hurt somebody else.

If you don't like to be lied to, don't lie to somebody else.

If you like to be loved unconditionally, love others unconditionally.

If you would like to be accepted as you are, accept others as they are.
… and so on.
Living this principle makes you a better human being day after day. Living by the Golden Rule will also make those around you happier, and will make the community you live in a better place.
4. Be Consciously Positive – Dilute All Negative Thoughts
A few months ago, I wrote an article discusing how negativity automatically grows in our minds just like weeds in a fertile land. I encourage you to take a peek at the article.
It is amazing how understanding that principle helps us dilute negativity and increase the influence of positive thinking in our minds. And when you do that, a positive mind can only help positive attitude – naturally.
Through the power of spoken words, the power of association and reading inspirational stories, you can dilute the negativity and fill your mind entirely with positive thoughts.
5. Be Kind To Someone For No Reason Everyday
This is one of the best habits to cultivate and it's amazing how much better you feel when you help someone in need at the time when neither you nor they expect it. It is one of those best feelings that not only makes their day, but makes yours as well.
Try one act of kindness everyday, wherever possible. It doesn't matter how big or how small the act is, just do it to feel the beauty. Do you relate to this?
Do let me know your experience if you remember an incident where either you helped someone or received unexpected help when you expected the least. Wasn't it wonderful?
Attitude is contagious. Make yours worth catching! [tweet this]
Have Some More Ideas?
I know there must be some additional steps to add to this list to help develop and maintain a positive attitude. But I listed the steps that help me.
However, I do want to seek your input on this subject. Would you like to share your experience? Or, would you like to add a few more steps to this list to help other readers?
Please add your thoughts in the comments section by clicking here. Thank you kindly!