Most people today understand the value of personal branding. Most of us know that blogging is a powerful way to build a strong personal brand identity online. Yet, many people are not able to move ahead with their blogging strategy because of not knowing where to begin the journey.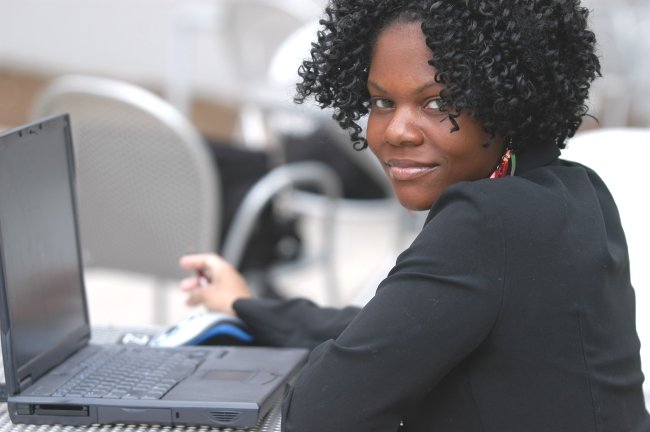 I get questions about starting a website, starting a blog, and asking where to begin. People ask me if it takes a lot of time and money to start and manage a blog. Many people get excited and get started after talking to me, but they soon begin to fade away as they can't keep up simply because they aren't prepared.
Well, first of all, success in anything worthwhile requires work (sometimes, hard work depending on how big your goal is). But one thing is sure: success doesn't happen by accident. You must know what you want to achieve, plan how you want to achieve what you want to achieve. And then, work the plan, persist with discipline and do not quit!
A blogger's journey is no different. You need to learn a few things, know your goals, plan to achieve your blogging goals, plan your personal branding goals and then work your plan to make it happen. In this beginners guide to blogging, I am going to cover the basic concepts and steps that you need to take to make it happen for your blogging career and personal branding.
I've written before that blogging is one of the most important tools in your personal branding toolkit. For more on this, I want you to check out my post specially on this topic:
Things To Do Before You Start Your First Blog
Success happens in a person's life when preparation meets opportunity. As a beginner, you want to prepare yourself first. You want to know a few things before you jump on the blogging bandwagon. So, here are the bases you need to cover before you start your first blog:
1. Learn Some Blogging Basics
Get yourself acquainted with the concept of blogging. Get to know what blogging means, what is a blog, what are different ways to blog etc. It helps you tremendously to know what you're getting into before you get busy blogging. There is no need to hurry!
Checkout Wikipedia on "blog" which contains the history, types of blogs and much more that may help you get the picture clearer.
You should also go to Technorati to see several blogs in many categories ranked based on their authority and popularity levels. It gives you a good idea about what other people are blogging about and how you can blog as well.
2. Prepare Yourself – Observe And Get Organized
It is important that you have a fair understanding of what you are getting yourself into. That means, if you keep yourself updated with what is happening in the blogosphere, you are in a much better position to blog for your personal brand.
To be able to do this, I use a few tools. I am going to recommend you some of them as well. These are going to help prepare and equip you with the information you need, today and in future:
Feedly & Delicious Combination
I use Feedly as a way to collectively gather all news and information related to my area of interest such as social media, marketing, branding, leadership, inspiration etc.
As much as my time allows, I skim over the headlines and bookmark them for future use (if I find anything interesting) on Delicious.com It helps me not just in tracking news and articles, but also in preparing for my future blog posts and researches that I will conduct later.
Technorati is one of the best places to conduct research on topics of your interest. When you start your first blog, you will register your blog with Technorati as well for exposure, reputation and traffic.
At this time, I recommend you to search for blogs in your area of interest, find a few top blogs that you want to know more about and learn from. Subscribe to their RSS so you will get their updates regularly.
Google Blog Search is another place to search for blog on terms of your interest. You should search for your name, your business name, keywords of your interest etc. From the results that Google gives you, you can pick and choose the blogs you want to follow, subscribe to and bookmark using Delicious. It is a great place for researching some blogging ideas as well.
With these tools in your hand, you can now actively monitor your personal brand reputation, as well as keep up-to-date with updates from the blogosphere. This gives you the opportunity to start networking with other bloggers, as you will have the opportunity to read their blog posts through your reader and comment on the blogs you like. By the way, commenting on other blogs is one of the best way to make your own blog successful.
3. Choose Your Blogging Theme
Everyone is good at something. You are too! After you go through some blogs by other people following above steps, you should have a fair idea about what other people are blogging about. You will also resonate with some blog posts, some new articles and other items on the internet. These things should help you crystallize your idea of blogging.
Find out what are you good at. What are your strengths and what can you blog about passionately and regularly. Do you like technology? Do you feel passionate about health? How about skin and beauty? Or, do you like to inspire people with stories? Do you like history?
Pick a blogging theme for you based on your area of interest. If you have two or more areas where you feel strong, may be you can come up with a more general theme where you can cover both. But it is important that you know the answer to this question: What will you blog about if you start your blog today? Get that picture clear and you will be better prepared to take the next steps.
Now, Get Started – Get Your Blogging Toolkit
This is the part where you organize your blogging tools. It is a bit technical, but also a lot more fun part of the whole process.
The idea of blogging is about having a good online presentation layer for you where you can share your ideas, your opinions and experiences with the world. That also means you need to be consistently posting your articles on a regular basis. To be able to do that, you will need a few tools and strategies. Here are a few tools you should have in your toolkit:
1. Reserve Your Domain Name
Whether you have started blogging yet or not, it is a great idea to reserve a domain on the brand name you are planning to build for yourself. Whether it's your name or the name of your business, it's time that you finalize the name and reserve your name. You want to do this to ensure that nobody else can get hold of your domain name today, and in future.
There are many registrars out there, with different prices, offers and features. They all have access to the same central database of domain names. I recommend GoDaddy or NameCheap, although you should compare both to find out the best deal that suits you.
2. Choose Your Blogging Platform
As a beginner, if you are looking to try out blogging, I encourage you to go ahead with WordPress.com to create your first blog. WordPress.com is FREE and it gives you Gigabytes of space to upload pictures, audio or video. It uses Akismet to block all blog spam and people get thousands of spam comments daily. It is a great platform to begin your blogging journey.
However, in case you would like to know what other options are available to you, you may refer to the following post I wrote a while ago. This gives you details of all other viable options for you:
If you are not looking for a free blogging platform and you want to have your own self-hosted website, you may want to follow these two posts where I have shared a lot of resources to help you just do that:
3. Setup Your New Blog And Layout
After you sign-up for a free account at WordPress.com, the next step is to create your website URL (I also name it as your blog). This URL will look something like this:
http://YourBrandName.wordpress.com
This is the website that will have your About Me page, your logo, your tagline and all of your blog posts . Once you create your blog, choose an appropriate blog theme (the layout) from 200+ free themes available to choose from.
From the Appearance menu of your blog's Dashboard, choose the theme you want and customize the options such as header, logo, tagline etc. There aren't too many things that you can change, but there are a handful of choices to give your blog the look and feel that can represent you the best.
4. Create Your "About Me" Page
Your "About Me" page is really your personal branding page. This is the page which your blog readers will visit when they want to know about you. Statistically, this is the second most popular page on every website after the homepage.
This page is absolutely the most important page on your website. You want to give this your best effort. Everyone who will come to visit this page, will either accept or reject you based on what you publish on this page. For a strong personal brand, you want this page to really have great content and details about yourself. Here are a few important things that I recommend you publish on this page:
A short welcome message

Your professional background

Your story (In brief to add a personal touch)

A picture of yourself (a good one)

Your mission (or vision)
These details will fill up your page and add tremendous amount of credibility to your personal brand image. People who come to this page, will get to know you and they will trust what you write and share.
5. Get Your First 10 Blog Posts Ready
By the time you read this section, I know you are excited. You just want to publish something already and perhaps you have created your blog already by now. But I highly recommend you to stay with me and not to publish anything yet.
I've seen people get all excited and even spend $50 to $100 in setting up everything about their website. They go ahead and setup a self-hosted WordPress website for themselves, buy all advance tools and plugins. But one thing they did not do is, prepare to stay consistent with blogging. They randomly post articles sometimes and then do not write for next 2-3 weeks and so on. Eventually, they fade away because they are missing the key ingredient of success: consistency. They didn't have it because they never planned it.
You want to write at least 10 blog posts to be published on a regular interval from the day you start blogging. You want to do this because you will not be in a panic to write one more right after writing your first article. While 2nd, 3rd and 4th blog posts are being published, you have enough time to prepare your post number 11, 12 and 13. Also, you want your readers to stay engaged with you and they will engage with you better if they know how often they can expect something new from you.
6. Burn Your RSS Feed
Getting a RSS feed for your blog is more easy than you think. Just go to Feedburner, a free Google service, and burn a feed for you in minutes. You will be able to sign-in with your Gmail account password just like any other Google product.
RSS is an important way for acquiring loyal readers and establishing a community around your blog. As you may have seen on some of the famous blogs, your RSS subscription base is one of the most important blog statistics that you will be able to show off when the counts becomes large. At this time, I only suggest that you burn a feed and promote it on your blog for people to subscribe to. Unless the count goes beyond 500 or so, it doesn't add any value to show your subscriber count.
7. Add Some Useful Widgets To Sidebar
Most blogs that you visit, will have widgets on them – either on the left sidebar or on the right sidebar. Widgets are usually visible always irrespective of which page on the blog your visitor goes. Among many ways, bloggers also use these to promote their posts, products and services etc.
As a beginner, the one widget that will really make a difference for you is your Blogroll. It is a great way of establishing relationships with other bloggers and gain some quick traffic.
You want to add blogs you follow to your blog roll. No just that, send them an email informing them that you like their site and that you have linked to it. You might want to add in a few comments to some of their posts first so they already know you before you send your email. This thing goes a long way in the world of blogging. You definitely want to do this.
Some of the other widgets that you should add to your sidebar are:
Search Widget: Not just to your readers but even for yourself, adding this widget is a great favor. This widget allows people to search your blog for your previous entries etc. This is a must have widget.
RSS Feed Widget: You will use this widget to promote the new RSS feed that you burnt using Feedburner in the previous step. This is an important widget to add to your sidebar if your blog's layout doesn't have that option enable by default.
Top Posts & Pages: Once you start adding posts regularly on your blog, you will see some posts will be more popular among your readers than others. This widget analyzes your website and displays most popular posts. You should add this widget once you have 15-20 blog posts published.
8. Start Publishing And Sharing On Social Media
If you follow all of the above seven steps, you are in a great shape to begin your blogging career. You are ready to start your personal branding journey through your blog. It is your time to start publishing your blogs at a regular interval and start sharing your posts on social media channels such as Facebook, Twitter and Google+.
Engage your friends on Facebook, Twitter and Google+ when you write your posts. Ask them to provide feedback, inputs and blogging ideas. Ask them to help you promote your blog so they can share your content with their friends and followers, thereby increasing your traffic. It is going to be a fun journey! Get committed to your blog and do not quit. Keep pushing, keep going!
Do Have Any Questions Or Suggestions?
As a beginner, is there anything that stops you from starting your first blog? If you have started already, what is the main challenge you are facing?
Please feel free to share your experience or ask if you have any questions. I will be watching the comments section to find opportunities to enhance this post through your feedback. Click here to share your thoughts and/or questions. Thank you kindly!