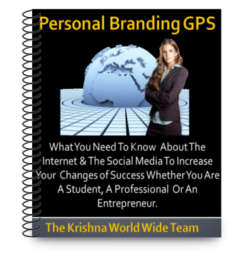 The subject of Personal Branding is no more a new phenomena. Everybody knows and everybody is doing it. It is more critical today than ever to your success as the world is getting much more competitive and noisy today than ever. But the question is, Are you doing it for you?
Whether you are in school looking out to grab your dream job or you are employed already the personal branding is of absolute importance to your career. And… If you are an entrepreneur, you need branding like nobody else.
Here is a very well presented 2.46 minute video that talks about the importance of personal branding for job. I believe this video will challenge you to think even if you aren't looking for job. It is worth giving your 3 minutes!
[media url="http://www.youtube.com/watch?v=0_CL0sPyzaI" width="570″ height = 350]
Interestingly, there are so many people on Facebook, Twitter, Google Plus and all over the web who are actually damaging their reputation by posting inappropriate content, Continue Reading…