Network Marketing is one of the most thriving business industries with billions of dollars of revenues each year generated worldwide. We live in an incredible time where opportunities are everywhere and network marketing industry is growing at a phenomenal rate year after year.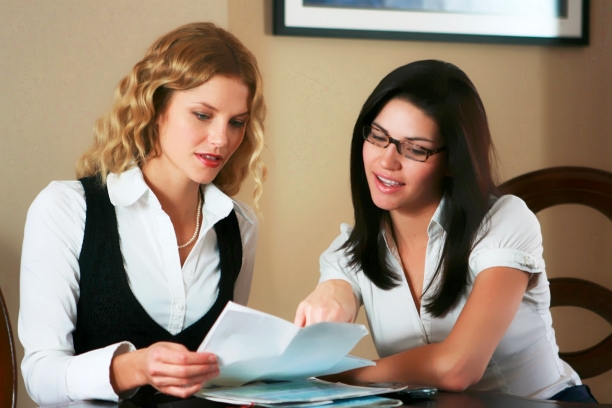 People, in large numbers, are beginning to embrace the network marketing business opportunities every day because it is not just the most cost effective way to get practical business education, but a business with tremendous potential as well.
Sure, the leadership of the team and the opportunity company matter a lot especially in today's noisy world. Robert Kiyosaki discusses that in depth in his book, The Business of the 21st Century. It's a great book to read if you wish to learn about network marketing business industry.
In my experience, the network marketing, is an industry with tremendous potential for personal growth. It helps you develop the leadership skills so you can lead a team of entrepreneurs. I call it a leadership development program where relationships, friendships are more important to success than selling a product or two to make a few quick bucks.
However, if you are building this business and you haven't already realized it, always remember:
In network marketing – You are your Product, You are your Business, You are your Brand. [tweet this]
In other words, people join you, not your company or the compensation plan. Unfortunately, too many excited business owners seem to think that it's the company, the compensation plan or the products etc. that people join. No wonder so many souls enthusiastic in the beginning, fade away from the business thinking it's not for them when they don't get results they desire.
We are the ground floor opportunity. It is the best time to get into this business.

Our compensation plan is the best in the industry, so everybody should do it.

Our products are the best, so everybody should be in this business.

We are the fastest growing company in the country, so everybody should join us!
All above thoughts may have their own value. But, targeting the market with this approach is wrong because it comes from the thought process that people join a company, compensation plan or the product. And this is the least effective approach!
The Right Approach
Network marketing is a business model of providing services to people on a person-to-person basis. You directly deal with people at a personal level where you help your prospects discover their dreams and goals. Then you offer your expertize and your support to help them achieve those dreams and goals using your business as a vehicle if you see fit.
When you are talking to a prospect, your focus should be on their needs, not yours. Your goal should be to listen to them, ask good questions, help them identify their dreams and goals and then show them how YOU can help them. If they decide to join your team, you are the reason, not your products, and definitely not your company!
Your Prospecting Challenge
I love to quote this from one of my favorite books, Endless Referrals by Bob Burg:
All things being equal, people will do business with and refer business to, those people they know, like and trust. [tweet this]
The main challenge you have as an entrepreneur is, other than a few of your close friends and family members, most people you meet, may not know much about you. You can learn prospecting techniques, or even share your business plan quickly, but your prospects are generally skeptical about you, because – perhaps they don't know you!
The great news however is, you can now choose to build that likability and trustworthiness. You can create your own credible personal brand and then, as you approach a new person with your business opportunity, do you think it can make a difference on your conversion rates?
Absolutely!
Develop Your Own Personal Brand – The Trust Factor
It's amazing how easy it is today to create your own personal brand in the social media and internet dominated world that people can 'Know', 'Like' and 'Trust'. You just have to get serious about it!
If you have been building a network marketing business for a while, you already know that people go back to Google and research on you and your company after you show them your business presentation. If that happens and your prospects researches on you online, would it be nice if:
Google showed them what you want them to see rather than leaving that to your luck.

They find credible things about you and your team on the internet?

Internet makes them say, "Wow! I like this person. I think I can trust him/her."
That is where Personal Branding plays it's vital role, my friend! While you continue to build your business, it is also important to build your personal brand on the internet.
As I explained in my eBook on Personal Branding, taking control of your social networking profiles and free online resources such as your Amazon profile puts you in a control of your personal brand management. I encourage you to get a copy of the book if you haven't done that already by using the form on the top right corner.
Once you are ready with that, the next step is to establish your personal website where you can integrate your all social media profiles and give a final touch to your online presence. Having a website of your own adds just that one final feather in your cap that is so important to your credibility, your online reputation!
All of this doesn't cost you an arm and a leg and in less than 10 dollars a month, you can have your own brand image with your website up and running!
If you don't know how to do it, the Krishna World Wide Team can help where we offer to help you Setup Your Own Website For FREE. If our offer makes sense to you, all you have to do is, follow the instruction, and my team of experts will be glad to help you.
My Conclusion
If a Google search on your name doesn't make your prospects like and trust you, you are shooting in the dark by choice. You may still succeed eventually. But if you just take time to sharpen your saw by building your online brand, your success may just happen a bit quicker!
Your Turn
Do you think the online reputation of an entrepreneur (or any business), today matters? How do you think network marketing entrepreneurs can turn this phenomena in their favor and build a large successful business? Please share your thoughts in the comments now?