All things being equal, people will do business with, and refer business to, those people they know, like and trust.
You might have seen this incredible quote from international bestselling author, Bob Burg on my homepage already. Well, this is one my favorite quotes when it comes to business development. I truly believe that long term success of your business depends very heavily on this concept.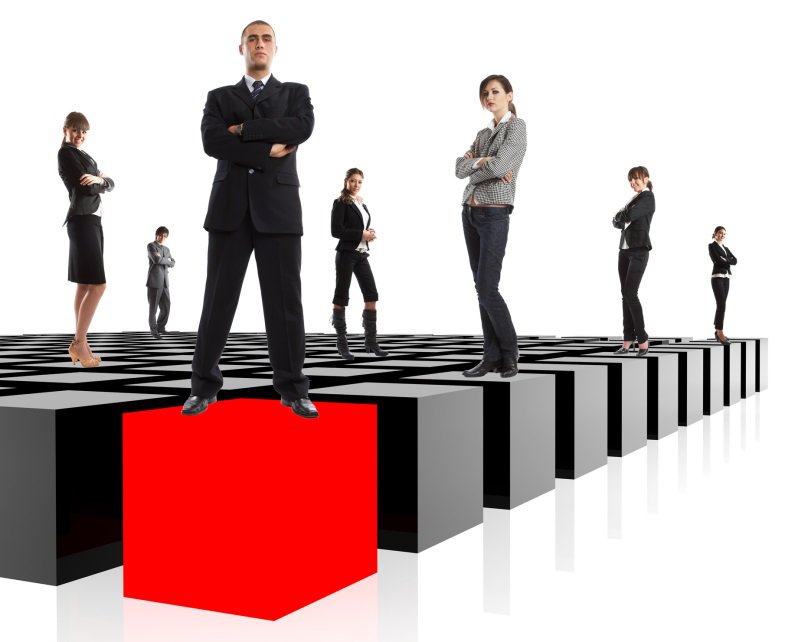 When it comes to building trust online, things get a bit tricky. Anybody can claim to be an expert at something by establishing a website and publishing some content worth a few pages.
Well, that means the competition is very high. Establishing your credibility and building trust online in such a steep competition is a solid uphill battle. And you must win this battle or else your business won't see much success in today's online world.
So, how do you do that?
First of all, you should know that having a strong professional presence online is your key to letting people know and like you. If you don't have an online presence, you will have a hard time even in reaching out to people.
And when people begin to know you, you need to focus on the activities that will help you develop that likability and trust which will allow you to grow your brand value and grow your business online.
I would like to share these 10 ways you can help yourself not only in building a powerful personal brand online but also garner ongoing trust online in the marketplace:
1. Get A Self-Hosted Website
This is a no brainer, is it? I've discussed about this often at every opportunity.
Whether you are looking to start a blog for your personal branding or you are a new car dealership, you need a self-hosted and professionally done website.
Your website is your home on the internet and whether you are having your own home or you are staying in somebody else's home for free (such as free blogging platforms), decides how seriously people will take you.
2. Define Your Target Audience
Having a self-hosted website is a great starting point to build your personal brand and establish credibility to grow trust online. However, you don't want to be there without knowing who you are and why you do what to do. Does this make sense?
You need to know who you are writing for. Who is the one person who is going to benefit from reading through your posts and pages? What kind of people will benefit from your website?
This aspect is extremely important for building a powerful personal brand online. Don't be completely random because if your audience doesn't know why you are having a website, they will be confused and that isn't a very good thing for your personal brand image.
3. Be Loud About What You Have To Offer
One of the things I learned early on in my business career is, you need to know what problem you can solve for others or what benefits/results/solutions can you provide to others. Knowing your value proposition is absolutely critical to your personal brand identity and that is what helps you establish trust online.
To make it clear, it is important that you prominently display your value proposition to your website visitors. All the leading entrepreneurs online make sure you don't leave their website without knowing what product or service they provide to the world.
For example, you should check out Neil Patel of Quicksprout.com, he has a Consulting page where you exactly know what level of service can you expect from the man if you engage with him.
Similarly, one of my role models online, Michael Hyatt (whose teachings drove me to dive deep into the online marketing world), prominently displays all the products and services he offers when you visit his website.
If you have plans of strengthening your personal brand identity, it is very important that you know your value proposition and then you display it boldly on your website.
4. Show Yourself Prominently
With this evolving market and especially since the dominance of social media marketing, less and less people trust companies. In fact, consumers no more like to deal with companies (Unless you are Apple or Google-like giant). Instead, they prefer to deal with a real human being who they can relate to and ask questions.
That is why if you see that more and more leading online entrepreneurs are focusing more on establishing their personal brand names and less on their company names. In fact, people like John Maxwell, Jeff Walker, Michael Hyatt, Bob Burg and many others (just look around and you will see) have their websites in their own name.
Not just that, they also have (and I do the same) a clean and smiling headshot prominently displayed on their websites. If you visit their website, you will know who they are and what they look like. It's amazing how many friends I've made just because I have my own picture prominently displayed on my website.
It's simply a great way to build trust online and that in turn helps you build a powerful personal brand image. Take it seriously! I highly encourage you not to hide behind a company name.
5. Connect Your Social Media And Website
Just to add a bit more to your personal touch, make sure you have connected your website with your social media profiles.
Nowadays, if you have a self-hosted WordPress powered website, connecting your Facebook, Twitter, LinkedIn and Google+ like social networks is very easy. Most of your themes come with a built-in feature to allow you to just do that.
This allows your visitors to connect with you personally on social media channels, ask you a few questions (possibly) and maybe share your website with others. Connecting your social media profiles with your website is another way to tell the world that you are trustworthy and that you are socially willing to stand behind your brand name.
6. Have A Professional Color Scheme On Your Website
One of the things I've noticed is, professional look and feel also means that every element on your website has a particular color scheme.
For example, if you look at rs.com (and I remember Derek talking about it as well), anything in violet color is clickable. If you look at my website (with a couple of exceptions), everything in red is a clickable link.
This kind of clarity gives your readers an easy way to understand your website, your content and your website elements. It's a great way to demonstrate professionalism.
7. Have A Publishing Calendar
Predictability brings trust. Publishing regularly is an incredible way to establish credibility in the online world. You definitely want to publish at least 2 to 3 times a week if not everyday on your blog. It is not only important from the perspective of getting search engine traffic but also to give an idea to your website visitors about your publishing schedule.
When people know when they are going to get something from you, they have that expectation subconsciously and they begin to have more trust in you.
8. Make Sure To Proofread
Having spelling or grammatical errors is not fatal to your online presence. However, it is not a good idea to have too many of them. To begin with, always read over your entire post just one more time before clicking that publish button.
Reading out loud your own post once before publishing gives you one more chance to see if it conveys the message correctly. It also allows you to catch and correct any typo or grammatical errors.
I prefer to get my post edited for any such errors by a professional just to ensure I don't introduce any such errors. I'm so fortunate to have great proofreaders part of the Krishna World Wide Team so I relax knowing that they will take care of errors in my posts.
9. Encourage Engagement Through Comments
Why is Facebook so popular? Because it encourages engagement. Because it allows people to interact with each other so easily and frequently.
Engagement with your target audience is very important to your online branding efforts. Your readers should have a way to share their views, opinions and ask questions about your content. Allowing comments on your blog is a great way to give them a way to have their say.
Everything comes with a price and allowing comments means you open yourself up for some spam comments as well. But it can be managed with so many awesome anti-spam tools available.
Do you really have to have comments? No, not really. Some of the popular websites such as Seth Godin or Zen Habits don't allow comments and they seem to be doing great.
10. Always Over Deliver
Your online reputation is a function of how you keep your promises in real life. It is an attitude which rubs off online if you have it in you dealing with real people.
For example, when you are rendering your service to a customer, always give more than your customer expects. Always add just a little bit extra value to them so they will not only come back, but also refer others to you.
This habit goes a long way and rapidly speeds up your growth in the online world if you do it right. For example, there are blogs with good content and there are blogs that you simply love because they add so much value to you for your time.
I just love every post by Derek Halpern on Social Triggers because I know if I am going to spend my 5 minutes on his blog, I am going to learn a trick or two about growing my business.
Similarly, I enjoy so much reading posts from Neil Patel (he writes really long posts, trust me) on QuickSprout.com simply for the amount of in depth information he shares about every topic he comes up with.
They simply add so much value through their content that people don't have a choice but to trust them instantly as an expert in their domains.
Over To You – Share Your Thoughts
What are some of the techniques and best practices you think people should follow to build trust around their brand name to grow their businesses? Please share your thoughts on this topic through your comments.
You can click here to go to the comment section. Thank you kindly!