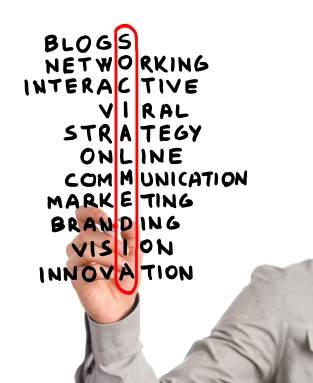 If you are in college, you are busy with classes and your assignments. If you are a professional working on a job, no time left between job and family. Everybody is busy with things on their plate. And to add to the pain – Social is a new irresistable temptation…or better yet – a new need of the hour that you must keep up with. Social media is becoming increasingly vital component of our lives.
Interestingly, even today, some people still ask, "Is it really needed? Is it not a waste of time?"
Well, the answer to this question needs a seperate article. Let's keep that for some other time. However, the one question that bothers most of us would be – "
Okay, so it is important. But how do I find time for social media in my already busy life?
"
This is a great question. Honestly, I used to ask, and now get this a lot.
Most professionals I have spoken with, still don't see the value of social media. Those who do, know not how to work it to their benefit. They already feel overwhelmed with their current responsibilities; they aren't looking for one more thing to do.
First of all, if you see engaging in social media as simply one more thing you must add to an already overwhelming list of responsibilities, it won't happen. Blogging, Twitter, or Facebook, can't simply be another add-on activity. Instead, you have to see the use of social media as an integral part of your work. It has to be a tool that enables you to accomplish your work more effectively and more efficiently. When that happens – time is a matter of priority. Finding time becomes easy.
Let's discuss how does social media fit into your lifestyle and enhance your efforts as a leader. A few things that probably are important to you as a leader where the social media could be very handy, could be:
Increase your visibility in the marketplace.
You can do this the age old traditional way that is old, expensive and less effective marketing. Unfortunately because of the technological changes, while you stay with your traditional methods, your competitiors are rapidly cutting your market share quickly. Not only that, people are very selective about who they give permission to speak into their lives. This is why the use of social media is so vital today. The only people listening are people who choose to follow you.
Cast your organization's vision.
Vision is to your organization what blood is to your body. Your vision is the life of your team. It is not the easiest task in the world for the leadership to consistently do it. The need to cast your vision to not just your own team, everyone needs to know it. Social media is a far more effective media to do this job – if you let it.
Network with other leaders.
Your network is your net worth, indeed! When you need to accomplish more than you could do on your own, you need a network that can help you. Social media take this phenomena to the next level. I have hundreds of people in my network that I work with around the world. I can count on them today. But the best thing is, several of them, I first met via social media. Networking with like minded people, leaders in the industry of your interest is one area social media can help you much faster than any other.
Define and watch your online reputation
The understanding of what your customers are saying about your brand has never been this important. Google Alerts, Technorati, Rapleaf and other tools give you that opportunity. Like it or not, there is a conversation happening right now about you, your brand, and our company online. Social media provides an opportunity for you to participate in that conversation, learn from it, and even influence it.
If you don't take control of defining and controling your brand image, somebody else would do it for you and that – you may not always like.
Your Turn
How do you find time for social media? How do you manage your online reputation using Social Media? Look forward to hearing your experiences…