Everybody wants to be successful. I haven't met an entrepreneur who doesn't want to make it happen for his/her business. To a business leader, success of the enterprise is actually a responsibility.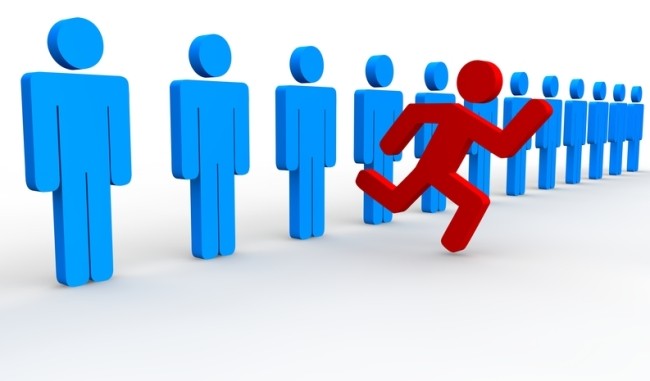 Yet, not everybody is able to make it. The question is – Why? How come some business leaders succeed beyond measure and others, in the same arena, can't even make a mark? What are some of the differentiating factors?
This Difference Is Important
As a leader, it is important to understand the differentiating factors because you are responsible for your successes and failures equally. As a leader of your business, you need to plan your success, avoid the potholes and follow the path to success to make it happen.
To the contrary, as an employee, you don't need to worry about success and failure because the business owner you work for will worry about it. You are given an objective, the tools you may need and a defined set of tasks. You just have to follow the directions and you are going to be okay.
It is the business owner who is responsible for the growth of the enterprise. The marketing, market research and all the other things that are important for growth of the business are in the hands of the entrepreneur.
My top list of activities that separates the successful entrepreneurs from those who do not succeed includes the following 5 things.
Successful Business Leaders Follow A System
Successful people do not perform random acts and hope to be successful. They like to make things systematic around their life and their business.
Success is a planned event and successful business leaders understand that. They understand that success at any significant level requires a team and not everybody on the team has the same level of intellect or creativity.
So, successful business leaders create a system depending on their business needs. They lead the team to follow the system with ease and efficiency and make it happen.
Successful Business Leaders Don't Quit
Have you heard the statistics about 95% of all businesses that start in the United States each year fail within their first 5 years of existence?
I think the number would be much higher if you consider the number of people who start a network marketing (or direct sales) business every few months, try for some time and then quit.
They start a new business, get all excited about it, talk to a few prospects and then eventually, quit to start another. They keep doing that hoping that one day, they will hit the jackpot in something and their life will change!
Most people, who are not successful, overestimate what they can do in the short term and underestimate what they can do in long term.
Successful business leaders think differently. They don't take an eternity to make a quality decision when they are presented with an opportunity. And, they stick to their decision even in the face of major business challenges.
Successful business leaders know there is no short-cut to success. They know that the price must be paid in full and so they keep going. They keep on keeping on. They do not let naysayers steal their dream. They stay consistent. They do whatever it takes, for as long as it takes to make it happen.
Successful Business Leaders Have A Target Market
People who are able to successfully build their businesses are those who understand that less is more. If you target everybody as your prospect, you are not going to succeed as fast as those who have a niche.
Successful business leaders identify their target market and create a marketing plan that will work effectively for that market. They stay the course. They keep trimming the sails with the changing winds, but they keep themselves focused on one target market rather than targeting everybody everywhere.
This makes complete sense logically because when you know the need of your target market, it becomes easy to create your value proposition and follow through correctly. On the other hand, if you target everybody, you are only shooting in the dark not knowing who is a real prospect and who is not. Isn't that true?
Successful Business Leaders Do Sensible Marketing
Being sensible is opposite to being aggressive when it comes to marketing. Aggressive marketers are like hunters who chase the game away. They run people off.
Why does that happen? Because everybody wants to buy but nobody wants to be sold something.
Successful business leaders understand that principle and they do not do aggressive selling. They have something of tremendous value to offer but they use it as a bait to identify those who really are looking for it. They believe in attraction marketing where customers are attracted towards their product/service or the opportunity.
Unsuccessful marketers on the other hand, turn into hunters. They start pressuring uninterested people and run them away quickly. Eventually these hunters get frustrated and quit not realizing their own faults.
That is the huge difference in why some people have tremendously successful businesses while others have no business. The way you deal with people does make a significant impact on your business.
Successful Business Leaders Work Very Hard
I was recently listening to a talk by one of the top business coaches, the author of The Charge – Brendon Burchard. Brendon talks about working hard and says that in every business, if you want to make it big, you will have to work really hard.
He said that it takes at least two years of hard work like crazy to make it happen. During those two years, you won't have any idea of what you ate in the morning or when you slept at night.
Successful business leaders work really hard. I have been blessed by associating with many extremely successful entrepreneurs and each of them said time and again, "There is no substitute of hard work. You've got to work hard to succeed."
Successful Business Leaders Work Hard On Self-Growth
We touched a bit on the importance of self-esteem in an earlier post. If you didn't have a chance to read that article, please feel free to check it out now.
Successful business leaders understand the value of a high self-esteem and they work hard on their personal growth and development. They read a lot, they listen to a lot of success stories and they make sure they associate with the caliber of people they want to become.
Successful people are very strict about who they spend their time with. They want to protect their biggest asset (their mind) from negative influences. They choose their associations wisely. They do not leave any stone unturned when it comes to grabbing opportunities for self-growth.
Over To You – Share Your Thoughts
Which one of these 5 characteristcs of successful business leaders resembles the most with you? Would you like to add a few additional characterists to this list? Please share your thoughts in the comments.
Click here to go to the comments section.