Should you build a brand image on your name or should you establish a company name and brand it while you remain invisible?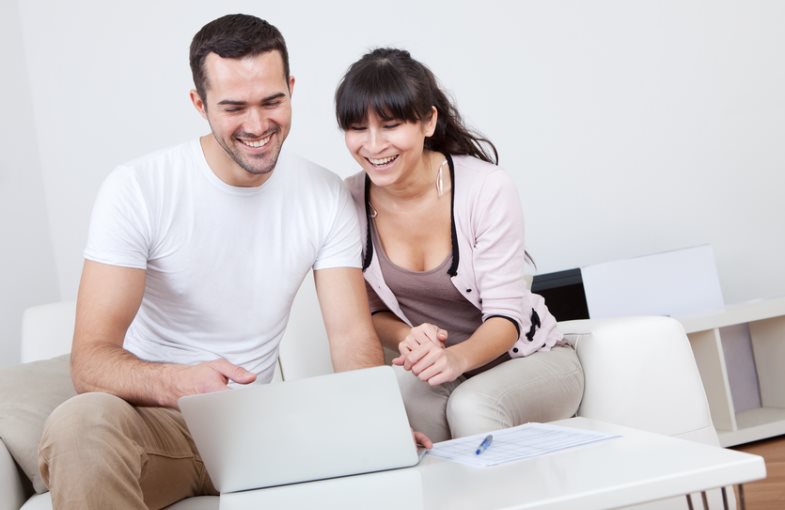 I had this discussion with a young online marketer from India several months ago who wanted to stay behind a company name for his own strategic reasons. And that topic seems to come back in different forms over and over. So, I decided to touch on that as well in this post.
The Two Schools Of Thought On Branding
People from one school of thought on branding prefer to establish a company name where they want to stay anonymously behind the scene. They do so for following reasons:
They think it will be easy to sell and walk out the company if it grows to a level where big players want to pay for it.

If something goes wrong, they can close the company and walk out clean to go and build another company without affecting their personal identity.

They believe it gives them a choice to start a business in any domain irrespective of their social status because nobody will know who is behind it.
And then, there are others who believe differently. People like John Maxwell, Michael Hyatt, Neil Patel and others who drive their businesses by putting themselves up front. They build their own brand name bigger than any other brand identity of any other company that they run.
People from this school of thought do so because of mostly following reasons:
They usually start their business based on their personal credibility and they want to keep it that way even as their businesses grow.

They want to build their personal brand as a one single point where the buck stops. They want their name to be the identity for their companies.

They want to run many businesses. But they want all their businesses to connect back to their main brand name which they decide to build under their own name.

They want to keep their own personal brand identity so big that whenever they start a new company, they can drive business using their main brand name just like that.
Which Style Of Branding Is More Powerful?
I would say that it depends on your goal. If you have a reason to keep yourself behind the scene, you can go with the first choice. But, if you are someone who wants to be out there, be the face of your business and become the brand that build businesses, the second choice is the best option.
But, if you are thinking that building a brand is just about creating a logo, using some awesome colors, and a fancy tag line, you are not thinking right.
Your brand identity is way more than just having a pretty website, a Facebook/Google+ page, a Twitter account and a few other social media profiles. Your brand image is a lot more than having an email address with your domain name and a toll-free number.
Engagement Only Possible With Humans Not With Machines
Have you received emails from those [email protected] type email addresses? That email address simply sends a message that the company you are dealing with doesn't care to know what you have to say.
This type of email address also tells us that the brand is using machines instead of humans and naturally we want to avoid engagement with such a brand as much as possible. Do you want to build a brand from which people want to stay away?
If not, you need to think about ways to make your target market feel that there are human beings, real people behind the brand if they need, they can interact with one the team members. This is a very important aspect of brand establishment in today's social media dominated world.
If you are going to be on the forefront of your business like Neil Patel who built companies like KISSmetrics, Crazy Egg and his latest QuickSprout, you will have great engagement with your target audience. Just because you are out there to engage your target market with your brand name, people will engage with you.
But, if you are building an organization where you don't want to be the face of it, you need to identify a team of human beings and have a strategy to make your brand not look like a machine, a cold organization run by robots.
6 Characteristics For Becoming An Engaging Brand
Simply put, more engagement means more business. Visionary entrepreneurs understand that. Steve Jobs understood that very well and that is why he created such a buzz around Apple, right?
Well, here are 6 important characteristics of brands that engage well and I hope you will take these insights and implement in your business to make your company's brand name more human and more engaging:
1. Engaging Brands Are Approachable
Have you seen websites where it's all about the company? You will not find any trace of a human being who could be contacted, even for a question. Now, that is not a brand that will have any kind of engagement.
Your company website should have a page where you can proudly display a few team members who can be contacted individually by your visitors. This just makes your company a human face which is very important to create brand engagement. For example, take a look at copyblogger.com/about page.
2. Engaging Brands Talk To People
When somebody leaves a comment on your brand's blog post, do they receive a reply from a human being that represents that company? It may not be you, but is there a human being at your organization who can respond?
Most big brands who want to engage provide an option of live chat with a human being. That is a great way to engage with your target market and most people feel very comfortable on live chat and find it very effective.
3. Engaging Brands Value Relationships
The brands who want engagement value people more than money. They are willing to sacrifice a few dollars and work extra hard to fix a relationships gone bad. A great example of such an excellent scenario was well described by Randy Gage in his book "Risky Is The New Safe". He shares how Hammacher Schlemmer worked extra hard to regain Randy's trust in them after a Christmas mishap with one of his purchases.
Randy wasn't a million dollar customer for them. But, they value relationships and it only shows that they care. He still shops with them and mentioned about this experience in his book. J
4. Engaging Brands Listen
Brands that want to engage with their target market and succeed, are those who do not have email address like [email protected].
Brands behave like real human beings who listen more than they talk. They do more than they claim. They give more than they take.
They pay attention to what is happening with their website visitors. They analyze their website's data using tools like Google Analytics (the gold standard) or premium service providers such as KISSMetrics, compete.com etc. They use the information they get through these tools to learn about their audience, understand their pattern so they can serve them better.
5. Engaging Brands Are Active On Social Media
In today's social media dominated world, you not being available to your audience when they want to interact with you as a brand is not desirable, especially if your desire is to increase engagement.
Highly engaging brands choose the top 2 or 3 social networks where they want to build a strong presence. They make sure they are listening to others, asking questions, answering when people ask questions and creating world class engagement.
Are you available as a brand when your online or offline audience wants to talk to you? Do you respond to questions/concerns of your audience in a timely manner?
6. Engaging Brands Know Their Target Market
You don't build a strong brand identity unless you know who you are, your strengths, your unique value proposition and a clear knowledge of who your target audience is.
Brands that engage know these details to the core. They know about themselves, know what their audience wants and have a strategy in place to provide it. They know how to inspire them, connect with them and help them achieve their goals.
Your Thoughts On Brand Engagement?
How do you think a brand can succeed better and faster? How do you suggest an entrepreneur should decide his/her branding strategy?
Please share your thoughts in comments below. Click here or scroll down to go to the comments. Thank you kindly!